VALUE
CASHBACK
EFFECTIVE PRICE
VALIDITY
500.0
0.0 %
500.0
6-12 Months
Oops! We're running out of stock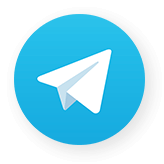 Subscribe to our Telegram channel
Get instant notification when it's back in stock.
Got an unused Gift Card to sell?
SELL NOW

Highest Cashback

10 Days Protection

Trusted Sellers
About Dominos Gift Cards
How to use Dominos gift cards?
Pizzas in India have virtually become synonymous with Dominos, with more than 1100 Domino's Pizza restaurants across 250+ cities in the country. Today, no matter where you go, there is a good chance you will find a Domino's Pizza restaurant near you.
Besides its wide presence, it is the delectable taste of its pizzas, which are offered at an affordable price, that make Dominos so popular. No doubt, the presence of Dominos gift cards makes things even more exciting! You can use these Dominos gift vouchers for a different celebration like birthday, office party or hang out with friends and get the best Dominos offers and deals on popular restaurants. Also, you can share the Dominos vouchers with your friends & family as a surprise gift.
How to buy & sell Dominos gift vouchers?
On Zingoy, not only can you purchase Dominos vouchers, but also you can sell them. So in case, you have a Dominos gift card that you do not foresee yourself using before it expires, you can very well go ahead and put it up for sale on Zingoy. As and when it is sold, the proceeds from the sale will be credited to your Zingoy account. Again, you can either use the money to purchase other vouchers or you can transfer to your bank account.
The ease with which Dominos gift cards can be found on Zingoy also deserves a special mention besides the Zingoy desktop interface, there's also both a mobile app as well as Zingoy's dedicated mobile site. Across all of these, you will always find it very easy to access and sell Dominos gift cards as well as vouchers from other stores.
How to add or redeem Dominos vouchers?
Zingoy is a unique platform where you can obtain a variety of different Dominos gift cards. Accessing and then purchasing Dominos vouchers on Zingoy is fairly easy. Simply follow the steps below:
Log in to Zingoy (or signed up if it is your first time).
With all the Dominos gift cards shown here, choose your preferred Dominos gift card voucher and 'Add to Cart'.
In your cart, you can choose whether the Dominos gift card voucher is for yourself or to gift to someone else (using the checkbox at the top).
The timer at the top right indicates the time you have to complete your purchase of the Dominos gift card which is usually 12 minutes.
The order summary below the timer shows your Dominos gift card purchases along with the cashback that you will get.
Once payment is made, you will receive the specified cashback to your Zingoy account immediately, which you then can use to either purchase additional gift cards or even transfer to your bank account.
Dominos Frequently Asked Questions
Q1. Is there any way to cancel or return the Dominos vouchers?
A. You cannot cancel or return once the Dominos voucher is purchased
Q2. Can I exchange my Dominos gift card with another gift card?
A. You cannot exchange your purchase gift card with others.
Q3. How do I redeem Dominos vouchers online?
A. You can redeem the voucher code while making the purchase.
Q4. Is there any bank offer available on Dominos vouchers?
A. Currently, there is no bank offer available, but we will provide the update.
Q5. Where can I find Dominos gift cards?
A. You can check the Dominos store listing and select the denomination of your choice.