Flipkart Gift Cards & Vouchers
Buy Flipkart Vouchers & E-Gift Cards with Cashback
VALUE
CASHBACK
EFFECTIVE PRICE
VALIDITY
500.0
0.0 %
500.0
6-12 Months
Oops! We're running out of stock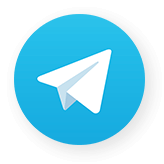 Subscribe to our Telegram channel
Get instant notification when it's back in stock.
Got an unused Gift Card to sell?
SELL NOW

Highest Cashback

10 Days Protection

Trusted Sellers
About Flipkart Gift Cards
Why prefer Zingoy for Flipkart gift cards & vouchers?

Whoever said gifting is easy sure got it wrong. With mindboggling choices and even more complex preferences, gifting often ends up being nothing short of a tough task! With Flipkart gift cards though, it sure becomes a breeze since the recipient then has the power of choice to pick and choose from hundreds and thousands of different products that Flipkart has on offer.
On Zingoy, you will find these Flipkart vouchers of multiple denominations starting from as little as Rs. 100/- going up to Rs. 500/- with 6 to 12 months of validity.
This includes popular ones such as Flipkart gift cards for Diwali or Flipkart vouchers for the Big Billion Day sales, and so on. Thus, if you have a Flipkart voucher, which you are not going to use, you can sell it off for some good money to other shoppers on Zingoy. Just click on the Sell Gift Card tab in the top right corner of this page.
To be able to sell a Flipkart voucher here, you have to add your mobile number to your account and get it verified with an OTP. Zingoy will charge a small processing fee for the sale of the voucher depending on the selling price and its value. Once sold, you can use the money to buy other gift cards or send it to your bank account.
Why Flipkart gift card offers are best for all occasions?
Flipkart is an online mega-store bringing almost all kinds of goods and services at your fingertips. Apart from bringing you a wide range of good and services, Flipkart also brings its customers a vast choice of gift card offers during sales, festivals like Valentine's Day, Diwali, Christmas & New Year.
Send Flipkart vouchers for friends and family
When it comes to Flipkart gift card offers, you definitely do not need to look any further than Zingoy. Be it for yourself or for your friends, family or business clients you can buy Flipkart gift vouchers at discount on Zingoy. Yes, when you buy Flipkart eGift cards from here, you get some instant and amazing cashback on them. You can buy Flipkart eGift voucher worth Rs 500, Rs 100, Rs 200, Rs 2000 and more from this page with its validity ranging from less than a month to more than 6 months.
How to check Flipkart gift voucher balance?
Here's how you can check Flipkart e-voucher balance:
Log in to your Flipkart Account

Go to My Account > Profile

On the left-hand panel, under 'Payments', click 'Gift Cards'

You will find a 'Check Gift Card Balance' link on the top right corner of the section

Enter your gift card details here and you will be able to check its balance.
Or you can directly visit this link https://www.flipkart.com/rv/egv and check gift card balance using your gift card number and gift card PIN.
Why Flipkart E-Gift cards are best option for every Corporates?
Be it for personal gifting or corporate gifting, Flipkart eGift cards are becoming very popular because they are very convenient, instant and offer the recipient the gift of choice. Flipkart corporate gift cards are a simple solution for every corporate.
How do I redeem Flipkart gift cards?
You can directly redeem Flipkart gift card while buying something on Flipkart. For this, here's what you need to do after filling your cart and proceeding to payment:
Select the delivery address

Verify the order

In payment options, click 'Add Gift Card' and enter the Flipkart voucher number and voucher pin and click 'Apply'
The amount balance of the Flipkart gift voucher will be used to pay for your order. If the gift card balance is not sufficient, then you can pay the remaining amount using other payment options except COD and EMI.
You can use a maximum of 15 Flipkart gift vouchers to pay for a single order.
How do I add Vouchers in Flipkart account?
When you get Flipkart e-vouchers as gifts or prizes, or when you buy Flipkart gift voucher at discount from Zingoy, you can add them to your Flipkart account for future use. Here's how you can add Flipkart e-vouchers to your Flipkart account:
Log in to your Flipkart account.

Go to My Account (on the main menu bar) > Profile

On the left-hand panel, under Payments, click 'Gift Cards'
Here you will be able to add Flipkart gift voucher, buy one and check its balance too. You only have to enter the gift card number and the gift card PIN to add it to your account.