Westside Gift Cards & Vouchers
A part of Tata Group's retail arm called Trent, Westside has around 85 stores across 50 cities in India. Every Westside store brings you a wide array of products: fashion clothes, shoes, accessories for men, women and kids, lingerie, cosmetics, furniture, home furnishing, and more. The strategic locations and beautifully designed interiors of Westside stores make it very hard for you to resist shopping. But you no longer have to worry about your budget because now you can buy Westside vouchers on Zingoy and earn great cashback on them immediately.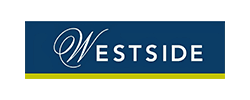 1000.0
2.5 %
6-12 Months


Premium Seller
Seller is a trusted partner with Zingoy and has strong record of Gift Card sales.
28786 Gift Cards Sold

Highest Cashback

10 Days Protection

Trusted Sellers