Westside Gift Cards & eGift Vouchers
Buy Westside Vouchers & Gift Cards along with Cashback
A part of Tata Group's retail arm called Trent, Westside has around 85 stores across 50 cities in India. Every Westside store brings you a wide array of products: fashion clothes, shoes, accessories for men, women and kids, lingerie, cosmetics, furniture, home furnishing, and more. The strategic locations and beautifully designed interiors of Westside stores make it very hard for you to resist shopping. But you no longer have to worry about your budget because now you can buy Westside vouchers on Zingoy and earn great cashback on them immediately.
VALUE
CASHBACK
EFFECTIVE PRICE
VALIDITY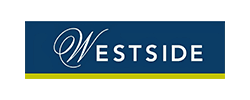 1000.0
0.0 %
1000.0
6-12 Months


Premium Seller
Seller is a trusted partner with Zingoy and has strong record of Gift Card sales.
85632 Gift Cards Sold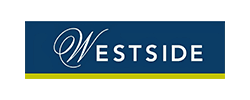 2000.0
0.0 %
2000.0
6-12 Months


Premium Seller
Seller is a trusted partner with Zingoy and has strong record of Gift Card sales.
85632 Gift Cards Sold
Got an unused Westside Gift Card to sell?
SELL NOW

Highest Cashback

10 Days Protection

Trusted Sellers
About Westside Gift Cards
Westside Gift Cards & E-Gift Vouchers Online
Westside Gift Card Value
Validity Period
Rs. 2000.00
6-12 Months
Rs. 1000.00
6-12 Months
Westside Gift Cards & E-Gift Vouchers with Cashback Offers
Westside Gift Vouchers from Zingoy – The Easy and Convenient Gifting Option
Buying gift cards for festivals is the new trend in the Indian society and it's a much-needed one because most of the recipients of gifts often don't like the gift they have got and the sender usually finds it hard to find a perfect gift. If you are also seeking a perfect gift for a loved one for Diwali or Bhai Duj or even Karwa Chauth then you should consider buying Westside Gift Vouchers.


It is a fact that anyone who is comfortable with online shopping can buy Westside Gift Vouchers from Zingoy as the user interface and the process of buying gift cards is quite easy and uncomplicated.
Pick Westside Gift Card from Zingoy and Earn Amazing Cashback Instantly
One of the biggest reasons for buying Westside vouchers from Zingoy is the instant cashback you get on them. Other reasons:

You can choose from a variety of Westside gift vouchers on one page
The more you buy the more cashback you earn
Payment is secure and hassle-free
No need to worry about the authenticity
You can buy them for yourself as well as buy them as a gift for others
Instant processes ensure the Westside Gift Vouchers reach the recipient within a few minutes
Here's a bonus. You can even sell Westside gift vouchers if you got them as a gift but don't intend to use them! Just click on 'Sell Gift Card' and follow the steps.
How Does It Work?
Now if you are convinced that purchasing Westside Gift Cards is a good idea then here's what you need to do:
Visit Zingoy and sign up/ log in 
Pick the Westside gift card you like on this page and add it to the cart. You can browse other gift vouchers using the search bar
Click on 'I want to gift someone' option in the top left corner if you want to gift it instantly
Make the payment
The receiver will get the chosen gift card within a few minutes from the time your payment is received 
Probability is high that the recipient might not know that you have sent them a gift card until you call them. So call them to confirm once.
We hope that you will now agree with us that using Westside gift vouchers is an easy process and anyone can do it with Zingoy. Cheers!
If you are looking for Westside gift card discount, Zingoy is the right place because here you will get instant cashback on buying gift cards. On Zingoy, you can get 7% to 16.8% Westside gift card discount in form of cashback, which you can use to buy more gift cards or transfer to your bank account. 
Westside Gift Card Balance Check
For Westside gift card balance check you need to go to Westside GV page westside.giftbig.com/westside/balenq. Click on Check Your Gift Card Balance, enter the card details and you will get your answer.
For Westside gift card balance check you can also send an SMS: WS <card number> to 09094774499.
How to use Westside gift card online?
You cannot use Westside gift card online i.e. you can only redeem Westside gift vouchers in store.
How to use Westside Gift Card & eVouchers?
Westside eGift Vouchers saves your time and money on shopping. Westside gift cards help you to shop you easily from a large number of fashion and clothing for men, women, and kids. You can save maximum on every purchase made online by using Westside gift card & vouchers from Zingoy. If you have unused Westside eVouchers and want to sell it than Zingoy it the best place to earn instant cashback once the gift card is sold.
To use Westside e-voucher, you need to give the e-gift card number and PIN while making payment at the cash counter. You can only use Westside e-voucher if it is within its validity period. You can use it at all Westside stores as well as Gourmet West outlets in India, unless stated otherwise.
It is not possible to use Westside e-voucher on the Westside website and you cannot redeem it partially.