Refer your Friends and Earn





10
%
cashback from every 'Earn Cashback' stores transaction of your referred friends.
Your friends will get ₹ 25 cashback as Joining Bonus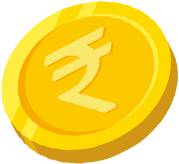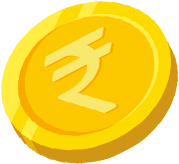 Login/signUp to get your referral code
Referral Earning is Credited as Zingcash or Rewards in your Account based on your Friends Earning
Frequently Asked Questions
Q1. Is this applicable to my Friend's Gift Card/Handpicked Product Earnings?
No, this is not applicable for his cashback earnings on "Gift Card" and "Handpicked Product" purchases. You can earn only from your friend's transactions on stores under "Earn Cashback".
Q2. How can I redeem these earnings?
Follow the below steps:
Share your referral link with your friends.

They sign up on Zingoy.

They transact on stores under "Earn Cashback" and start earning.

You too start earning i.e. 10% of their earnings.
For Example: If your friend purchases groceries on Flipkart via Zingoy and earns cashback of Rs.450 then You will also earn Rs.45 from his earnings.

Q3. How many friends can I refer to?
There is no limit to the number of friends you can refer to. For Example, if you are earning Rs 450 on an average from each of your friend's earnings and if you refer 10 friends then you can earn 10 * 450 = 4500 Rs.