VALUE
CASHBACK
EFFECTIVE PRICE
VALIDITY
500.0
0.0 %
500.0
6-12 Months
Oops! We're running out of stock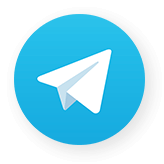 Subscribe to our Telegram channel
Get instant notification when it's back in stock.
Got an unused Gift Card to sell?
SELL NOW

Highest Cashback

10 Days Protection

Trusted Sellers
About Bigbasket Gift Cards
How to save on groceries using Bigbasket gift cards?
When it comes to fresh fruits and vegetables, groceries, and provisions – whether bought at the store or conveniently delivered home, Bigbasket remains the most sought-after name, with its huge choice of brands and exemplary customer service.
This experience has, in turn, become all the more pleasurable, thanks to Bigbasket gift vouchers that can help you save while grocery shopping. Already, we find so many customers preferring to use Bigbasket vouchers over other options. At Zingoy you can grab the latest Bigbasket offers and save more using the gift cards.
What are the benefits of using Bigbasket gift vouchers?
This online grocery store keeps offering a number of Bigbasket vouchers and offers to help its customers save on everyday household items. On Zingoy, it is easy to find all the various Bigbasket gift cards. They are of multiple from 15 days to 6 months and more.
Most importantly denominations with validity ranging, Bigbasket vouchers purchased on Zingoy offer you significant cashback. This money you can then use towards future purchases of Bigbasket vouchers, or you can transfer it to your bank account.
How you can redeem Bigbasket gift cards?
Most Bigbasket gift cards are redeemable on its website as well as a mobile app and they are valid for 12 months from the date of the issue. If you have received or won or bought a Bigbasket voucher, and want to know how to redeem Bigbasket gift cards, here are the steps:
Click on the link given in the mail containing the gift card.
Enter the gift card code and PIN
The Bigbasket voucher will get added to your BB Wallet
Now when you buy something, choose the BB Wallet option to make the payment.
Note, you can only redeem Bigbasket gift cards in full, not in parts.
How to sell unused Bigbasket vouchers on Zingoy?
Just as you can purchase Bigbasket vouchers on Zingoy, you can sell them as well. This is especially true for situations where you simply do not need the Bigbasket gift cards that you have. Simply follow the steps below:
Click on the 'Have Bigbasket Gift Card to Sell?' link given right above the listed gift cards.
Type 'Bigbasket', which will then take you to a page where you will fill in all relevant details of your Bigbasket voucher such as card number, selling price, etc.
Make sure you check the 'Accept Terms & Condition' box before clicking confirm.
Zingoy will then charge a minor processing fee, based on the selling price and the value of the gift card.
Next, you will have to verify your mobile number with an OTP.
That's it, you're done! Whenever your Bigbasket gift card is bought, the money will be credited to your Zingoy account. You can then use that money to purchase additional Bigbasket vouchers or even transfer the money to your bank account.

One important note would be that this process applies not only to e-vouchers that you hold but also to physical ones. So if you have a paper version of a Bigbasket gift card, you can still, go ahead and sell it here, that too electronically, saving you the trouble of physically sending out the voucher.

It is for all these reasons that when it comes to Bigbasket vouchers, Zingoy has become synonymous with them!