VALUE
CASHBACK
EFFECTIVE PRICE
VALIDITY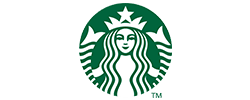 500.0
0.0 %
500.0
6-12 Months
Oops! We're running out of stock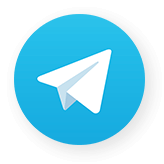 Subscribe to our Telegram channel
Get instant notification when it's back in stock.
Got an unused Gift Card to sell?
SELL NOW

Highest Cashback

10 Days Protection

Trusted Sellers
About Starbucks Gift Cards
Starbucks Vouchers and Online Gift Cards
Are you that someone who starts their day with the perfect cup of Starbucks coffee? Or are you that person that walks into the Starbucks outlet just to take a whiff of the premier roasted coffee beans and only then you can get on with your day? Well then, we have the perfect surprise for you! A unique gift for a coffee lover would certainly be a Starbucks gift card from Zingoy!
Walking into a Starbucks and simply ordering your favorite drink doesn't require for you to make a cash payment each and every time, Starbucks vouchers and gift cards ensure that! What's even better is that you can surprise your coffee addict friends with Starbucks gift vouchers too!
Why buy Starbucks Gift Vouchers from Zingoy?
As Starbucks strives to bring both their heritage and an exceptional experience to life, so does Zingoy!
Zingoy offers cashback in addition to bringing you the latest and most recent Starbucks offers so coffee lovers like you don't miss out. Giving you the chance to sell your gift cards, Zingoy can help you get some worth out of an unused card as well.
If you're looking for Starbucks Gift vouchers specifically for your organization in bulk, Zingoy also provides you the choice to buy Corporate Gift Cards.
How to Redeem Starbucks Gift Cards on Zingoy?
You can enjoy a fulfilling coffee meal with a Starbucks digital Gift Card at any Starbucks outlet. In order to redeem your gift card, simply walk into an outlet and share your voucher code an avail the amount.
How to Add your Starbucks Gift Card to App?
Being an Android or an Apple user, you can easily access your Gift Card on the go with the help of the Starbucks App.
Download the Starbucks App.

Tap on the Cards section, at the bottom of the screen

From here you need to tap on Add card.

This opens up a new card dialogue. On this page enter the gift card number and the eight digit code.

Tap Add card to add a gift card to the Starbucks app.
Now, you don't need to worry about losing your Gift Card. Once it's fed into your account, you can apply it to your wallet at the time of making a purchase. You can easily transfer the balance at your own convenience.