Mainland China Gift Cards & Vouchers
Buy Mainland China Vouchers & E-Gift Cards with Cashback
Mainland China is a place where you can enjoy great Chinese food in an authentic Chinese ambience. This chain of restaurants is known for combining various contrasting flavours and spices in a single cuisine, which brings about a heavenly blend of flavours, textures and aroma in the food. The food at Mainland China is prepared from ingredients and spices handpicked straight from markets of Beijing, Guangdong, Hunan. You can now enjoy this delicious spread even more with the help of some yummy Mainland China vouchers from Zingoy, because Zingoy gives you instant cashback on them!
Oops! We're running out of stock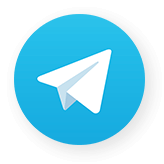 Subscribe to our Telegram channel
Get instant notification when it's back in stock.
Got an unused Mainland-china Gift Card to sell?
SELL NOW

Highest Cashback

10 Days Protection

Trusted Sellers
About Mainland China Gift Cards
Delicious Mainland China Gift Cards on Zingoy!
Think top quality Chinese food in an excellent ambiance and the first name that comes to mind is Mainland China. Today, with 50+ outlets across the country and counting, Mainland China is the name to swear by when it comes to authentic Chinese food served in an exceptional setting.
Now, this amazing Chinese cuisine experience gets even more enjoyable with Mainland China vouchers. On Zingoy, you will find Mainland China gift card options ranging from ₹250 to ₹2000 in value. You can buy these irresistible Mainland China vouchers for yourself or gift to friends and family.
How to Buy Mainland China Gift Vouchers on Zingoy?
It is easy to buy Mainland China gift cards on Zingoy. Simply follow the steps given below:
On Zingoy.com use the Search Bar at the top, towards the right to search for 'Mainland China'.
The search results that appear will clearly show you the available Mainland China vouchers with their respective denominations.
Select your choice of Mainland China gift vouchers and 'Add to Cart'. You can choose more than one denomination if you wish.
In your cart, you can select if the Mainland China gift card you have chosen is a gift for someone else, by simply checking the 'This is a Gift' option to the right.
Finally, complete your payment using any of the payment options available and you are done!
Advantages of Buying Mainland China Gift Cards on Zingoy
A big advantage of buying Mainland China gift cards on Zingoy is that you get all the various Mainland China vouchers out there under one single (virtual!) roof. So no more looking around searching for Mainland China gift cards! Also, you can earn cashback on them at time if you buy via Zingoy.
Zingoy also clearly displays right upfront the popularity and validity of these Mainland China gift cards. So whether you are buying for yourself or to gift to someone else, you will always be able to make the best choice!
Finally, it is just as easy to sell Mainland China vouchers on Zingoy as it is to buy them! We will list the steps for doing so in the next section.
Selling Mainland China Vouchers on Zingoy
If you do not foresee yourself using Mainland China gift vouchers that you have, you can easily sell them on Zingoy.
On the Zingoy.com Home Page at the top, you will see the 'Sell Gift Card' link.
After having signed into your Zingoy.com account, here you enter the store name, in this case Mainland China.
Fill in the details of your Mainland China vouchers, accept the 'Terms and Conditions' and click 'Confirm'.
Once verified, your Mainland China voucher will be listed along with other Mainland China gift cards.
As soon as a fellow Zingoy customer purchases the Mainland China gift card you have listed, the amount will be credited to your Zingoy account, deducting a small processing fee.
So, as you can see, whether it is buying or selling Mainland China gift cards, Zingoy is the way to go!