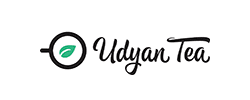 Udyan Tea Cashback Offers & Coupons
Get latest Udyan Tea Cashback offers along with coupons and promo code
Udyan Tea is the online haven of fresh, authentic, strong and aromatic tea at wholesale prices. Here you will get to select from a wide variety of tea like Black, Green, Oolong, White, Herbal and Flavoured carefully curated from the gardens of Darjeeling, Assam, Nilgiri and Nepal. You can even order sampler packs from Udyan Tea before deciding. To make your morning cup of tea even more rejuvenating, Zingoy brings you some refreshing deals and discounts on Udyan Tea, right here. With Zingoy, you can also earn steaming hot cashback on all your and your friends' orders from Udyan Tea.
Cashback For Shop & Earn
Temporarily No Cashback Available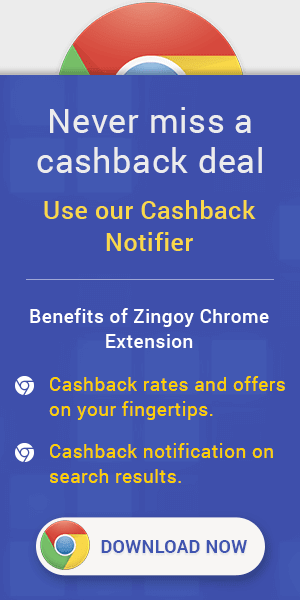 Exclusive Cashback Offers from Udyan Tea
Royal Muscatel Sampler at Rs.640 only
Sourced from the hills of Darjeeling, this sampler is an excellent way to explore the Muscatel flavour of the best second flush summer Teas. The strong, citrus, grape notes are in variation in these different tea offerings lending a unique character to each one. A thoughtful choice for any tea enthusiast. This pack contains 4 teas (10 gms each).
Black Tea Multi Region Sampler at Rs.475 only
An excellent way of experiencing our best black teas in one sampler pack. Steep and sip our carefully selected blends to expand and engage your black tea knowledge. Each tea is meticulously packed to ensure the aroma is preserved. This pack contains 4 teas (10 gms each)
Green Tea Sampler at Rs.437 only
Embark on a sensory journey to the hills of Darjeeling and Nepal with our specially curated Green Tea Sampler Pack. It comprises of different varieties of green tea to help you choose a delightful experience for your palate. This pack contains 4 teas (10 gms each).
Beginner's Sampler Collection at Rs.400
Sample the delights of premium teas from Darjeeling with Udyan Tea Beginner's Collection. Featuring five varieties of our finest Black, Green, Oolong, and Flavoured teas from different seasons, each flavour is distinct and well savoured by beginners and tea connoisseurs alike. This pack contains 4 teas (10 gms each).
Bombay Cutting Chai at Rs.600 only
Bombay Cutting Chai is a popular tea blend from the streets and corner stalls of Mumbai. It is a strong milk tea blend created using strong, fine quality CTC tea grains and two exotic Indian spices - cardamom & ginger. The blend follows popular recipe used in the nooks and corners of Mumbai and is consumed by several Mumbaikars everyday. Prepare this tea is by boiling the tea with water and adding milk and sugar to taste.
Chocolate Luxe Black Tea at Rs.583
Chocolate Luxe Black Tea, a signature blend from our maste tea blenders, has been created by blending black tea with natural chocolate flavour, cocoa and Indian spices like ginger, cardamom, black pepper, cinnamon and more. It has a sweet, rich chocolate flavour with a spicy finish. A perfect blend that can be enjoyed after meals or on a lazy morning for an energetic day.
Madhuting Tippy Gold Black Tea at Rs.583
A rare find from a lesser known garden of Assam, Madhuting Tippy Gold will absolutely blow you away. The combination of beautiful golden leaves and quintessential Assam flavour from the brewed cup imparts a sense of luxury and completeness. The tea brews into a full bodied, malty cup with sweet honey flavour and delightful aroma of sweet fruits and caramel.
Adrak Tulsi Chai at Rs.575
The spicy sweet flavour tulsi combined with the strength of ginger, in a high quality malty tea base, Adrak Tulsi Chai is sure to make you feel at home. This tea blend has been crafted keeping in mind the Indian palate's desire for a punch in their cup of tea. The brewed tea with the right amount of milk displays a beautiful golden brown cup with a spicy, sweet aroma. A cup of this tea is the best way to start an energetic day.
Kashmiri Saffron Kahwa Tea at Rs.567
Kahwa is a traditional green tea preparation consumed in the Kashmir Valley. It is a popular breakfast beverage among Kashmiris. This exotic blend is made using fine green tea leaves and spices like almonds, cardamom, cinnamon, cloves and rose petals. It has a spicy flavour and wonderful aroma that can refresh your mind. It is also helpful in relieving headaches. A recommended drink for cold winter mornings!
Namring Spring Sterling Black Tea at Rs.457
An excellent first flush offering from the Namring Tea Estate, this tea is sure to excite all the fans of Darjeeling spring teas. Namring Spring Sterling Black Tea can enjoyed by anyone with a liking for crispiness and frutiness in their cup of tea. It has a rich and bold cup with fresh grassy notes. The aftertaste leaves a feeling of fullness and slight sweetness in your mouth.
Licorice Melody Green Tea at Rs.449 only
Licorice Melody Green Tea has been crafted by our master blenders keeping in mind your requriement for a healthy lifestyle. It combines the goodness of green tea with herbs like licorice, stevia and rosemary that help in a sugar free healthy diet. Stevia is a natural sweetener great for diabetics which gives the sweetness required in your cup of tea without harming you in any way. The combination of these herbs in this blend has resulted in a healthy yet wonderfully tasting sweet cup of tea that can be enjoyed by everyone.
Rose Marvel Green Tea at Rs.441 only
A premium blend of green tea with rose petals that combines the natural aroma of roses with the delightful taste of green tea. A romantic tea to be enjoyed with your partner while savouring the mellow taste with a lingering sweetness that comes with every sip.
Gillidhary Assam Gold CTC Chai at Rs.420 only
Gillidhary tea estate is one the well known gardens in Assam producing high quality CTC teas. This tea from Second Flush is mostly grown near sea level, and is famous for its strong, full bodied, malty flavor. The brewed tea has a bold and bright, coppery red liquor, which produces an equally bright golden brown colour cup with milk. This Indian Chai Tea requires very little sugar as it has an inherently sweet flavour with notes of honey. The infusion also has an extremely bright copper colour denoting high shelf life and longetivity.
Imperial Earl Grey Black Tea at Rs.410 only
Imperial Earl Grey Tea blend is our take on the classic English afternoon tea. A distinctive medley of fresh high-grown black tea with superior quality natural Bergamot oil. A truly rejuvenating tea experience.
Upto 30% Off on Tea Collection
Udyan Tea Offer : Now shop for Tea collection from Udyan Tea and get up to 30% discount. Choose Teas from Black, Green, White, Oolong, Flavoured, Chai (CTC) and more at Best price. Earn reward points with each order that you can redeem on your next purchase