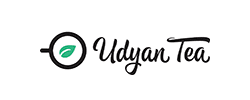 Udyan Tea Coupons, Promo Code & Offers
Get latest Udyan Tea Promo Code & Cashback Offers
Udyan Tea is the online haven of fresh, authentic, strong and aromatic tea at wholesale prices. Here you will get to select from a wide variety of tea like Black, Green, Oolong, White, Herbal and Flavoured carefully curated from the gardens of Darjeeling, Assam, Nilgiri and Nepal. You can even order sampler packs from Udyan Tea before deciding. To make your morning cup of tea even more rejuvenating, Zingoy brings you some refreshing deals and discounts on Udyan Tea, right here. With Zingoy, you can also earn steaming hot cashback on all your and your friends' orders from Udyan Tea.
Missing Cashback Accepted
Redemption Type
Transfer to Bank, Gift Cards, Handpicked products
To Ensure Cashback
DO's
Udyan Tea helps With missing cashback issues.
Mobile Tracking Applicable
App Tracking Not Applicable
Time to Track :-5 min
Tracking Type :-online
Validation Time :- 45 days
Minimum Average order value :- NO Aov
Max Transactions Allowed :- 3 Orders per user
Payout Applicable for all users (new/existing):- All Users
Tracked at Lower Payout (Yes/No):- No
Tracked at Higher Payout (Yes/No):- No
Payout applicable All Product In this campaign
No Cashback applicable on payment with store credit/gift cards
GEO location:- Pan india
Please make sure that your shopping cart is empty in the shopping trip. If it is not empty please empty your cart and visit the store via Zingoy again.
Clear the cookies before going ahead with the transaction.
Cashback is not applicable on bulk orders.
Cashback is paid on amount excluding shipping, VAT and other charges.
Payment will be made only on validated orders.
Earnings from Udyan Tea can be redeemed as vouchers or in Bank account.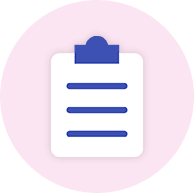 Check For Cashback Rates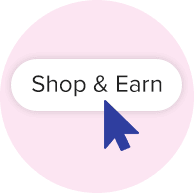 Click Shop & Earn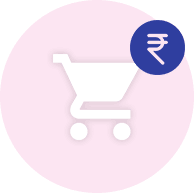 Do shopping like usual,
Cashback will be tracked in Zingoy
Exclusive Udyan Tea Cashback Offers with Coupons & Promo Code
Sign Up & Get 10% Off on Your First Order
Offer Valid only for New users
Shop for Various Types of Tea Powders & more accessories
Sign Up Now
Ayurveda Tea At Just Rs.549 For 40 Cups
The goodness of tea combined with the medicinal properties of Ayurveda. Formed by combining a bunch of spices, this tea is slightly hot and spicy, but the predominant flavour is a soothing one of clove with hints of turmeric. Let the deep orange tea with a spicy and slightly pungent aroma satiate your senses and heal your body.
DARJEELING SUMMER GLORY BLACK TEA At Just Rs.499
A finely selected tea from a high grown tea estate, Darjeeling Summer Glory Black Tea is a unique blend with a well-balanced flavour profile. Tips of the tea bush are rolled into a wiry tea that brews into an amber cup with a sweet fruity aroma. The high caffeine tips lend this tea a strong flavour that is citrusy and woody, which will surely add zeal and enthusiasm to your day. Liven your senses with a bold cup of tea having a clear characteristics of the famous Darjeeling Muscatel flavour.
HIMALAYAN MIST WHITE TEA| A gentle white tea from the exotic hills of Nepal At Just Rs. 799
Himalayan Mist White Tea comes from hills of Nepal and is a spring flush variation of white tea. This bright orange coloured tea has a sweet floral aroma with strong hints of roses that evokes a sense of calm beauty. The silky texture, the refreshing rose flavour with vegetal notes, and the sweet aftertaste create the classic white tea flavour that's to die for.
DRAGON CLAWS OOLONG TEA| Speciality and oolong tea from the Himalayan mountains At Just Rs. 599
Dragon Claws Oolong Tea is a high grown, handcrafted speciality tea from the Himalayan range of Nepal. The silver tippy leaves with clean, twisted appearance exude an air of luxury, which is reinforced in the brewed cup as well. The liquor has a sweet floral flavour with textural hints of almonds and aroma of fresh flowers and roasted nuts.
Cashback For Shop & Earn
Cashback Category
Default Payout
More About Udyan Tea
List of the top Udyan Tea coupons along with cashback offers
Udyan Tea Offers Category
Offers & Discount Details
HIMALAYAN MIST WHITE TEA| A gentle white tea from the exotic hills of Nepal At Just Rs. 799
At Just Rs. 799 + Upto 15.30% Cashback
DARJEELING SUMMER GLORY BLACK TEA At Just Rs.499
At Just Rs.499 + Upto 15.30% Cashback
Ayurveda Tea At Just Rs.549 For 40 Cups
10% Off + Upto 15.30% Cashback
Sign Up & Get 10% Off on Your First Order
Get 10% Off + Upto 15.30% Cashback