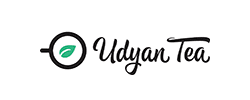 Udyan Tea Coupons, Promo Code & Offers
Featured Deals
Sign Up & Get 10% Off on Your First Order
Offer Valid only for New users
Shop for Various Types of Tea Powders & more accessories
Sign Up Now
Ayurveda Tea At Just Rs.549 For 40 Cups
The goodness of tea combined with the medicinal properties of Ayurveda. Formed by combining a bunch of spices, this tea is slightly hot and spicy, but the predominant flavour is a soothing one of clove with hints of turmeric. Let the deep orange tea with a spicy and slightly pungent aroma satiate your senses and heal your body.
DARJEELING SUMMER GLORY BLACK TEA At Just Rs.499
A finely selected tea from a high grown tea estate, Darjeeling Summer Glory Black Tea is a unique blend with a well-balanced flavour profile. Tips of the tea bush are rolled into a wiry tea that brews into an amber cup with a sweet fruity aroma. The high caffeine tips lend this tea a strong flavour that is citrusy and woody, which will surely add zeal and enthusiasm to your day. Liven your senses with a bold cup of tea having a clear characteristics of the famous Darjeeling Muscatel flavour.
HIMALAYAN MIST WHITE TEA| A gentle white tea from the exotic hills of Nepal At Just Rs. 799
Himalayan Mist White Tea comes from hills of Nepal and is a spring flush variation of white tea. This bright orange coloured tea has a sweet floral aroma with strong hints of roses that evokes a sense of calm beauty. The silky texture, the refreshing rose flavour with vegetal notes, and the sweet aftertaste create the classic white tea flavour that's to die for.
DRAGON CLAWS OOLONG TEA| Speciality and oolong tea from the Himalayan mountains At Just Rs. 599
Dragon Claws Oolong Tea is a high grown, handcrafted speciality tea from the Himalayan range of Nepal. The silver tippy leaves with clean, twisted appearance exude an air of luxury, which is reinforced in the brewed cup as well. The liquor has a sweet floral flavour with textural hints of almonds and aroma of fresh flowers and roasted nuts.