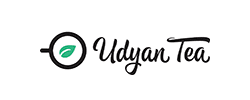 Udyan Tea Coupons, Promo Code & Offers
Get latest Udyan Tea Promo Code & Cashback Offers
Udyan Tea is the online haven of fresh, authentic, strong and aromatic tea at wholesale prices. Here you will get to select from a wide variety of tea like Black, Green, Oolong, White, Herbal and Flavoured carefully curated from the gardens of Darjeeling, Assam, Nilgiri and Nepal. You can even order sampler packs from Udyan Tea before deciding. To make your morning cup of tea even more rejuvenating, Zingoy brings you some refreshing deals and discounts on Udyan Tea, right here. With Zingoy, you can also earn steaming hot cashback on all your and your friends' orders from Udyan Tea.
Cashback For Shop & Earn
Temporarily No Cashback Available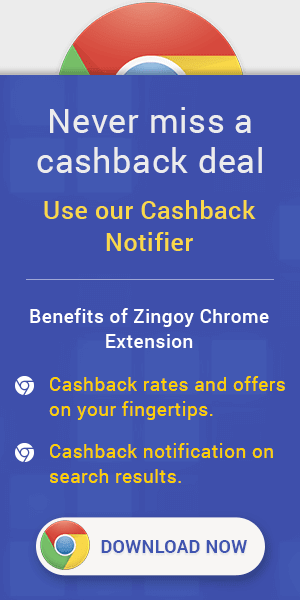 Exclusive Udyan Tea Cashback Offers with Coupons & Promo Code
Flat 15% Off On Immunity Booster Tea Pack Range
Boost your immunity the natural way with the right set of teas.
Buy for 1017 after flat 15% discount
Get KASHMIRI SAFFRON KAHWA TEA 50gm, TURMERIC SPICE GREEN TEA 50gm, AYURVEDA TEA 50gm
Apply coupon code
Limited period offer
Rose Marvel Green Tea at Rs.441 only
A premium blend of green tea with rose petals that combines the natural aroma of roses with the delightful taste of green tea.
A romantic tea to be enjoyed with your partner while savouring the mellow taste with a lingering sweetness that comes with every sip.
Imperial Earl Grey Black Tea at Rs.410 only
Imperial Earl Grey Tea blend is our take on the classic English afternoon tea.
A distinctive medley of fresh high-grown black tea with superior quality natural Bergamot oil.
A truly rejuvenating tea experience.
Teaware collection starting from Rs 249 only
Udyan Tea offers wide range of teaware collection like tea spoon, tea timer, cups, infuser, travel bottle.
Checkout landing page for more details
Beginner's Sampler Collection at Rs.400
Sample the delights of premium teas from Darjeeling with Udyan Tea Beginner's Collection.
Featuring five varieties of our finest Black, Green, Oolong, and Flavoured teas from different seasons, each flavour is distinct and well savoured by beginners and tea connoisseurs alike.
This pack contains 4 teas (10 gms each).
Black Tea Multi Region Sampler at Rs.475 only
An excellent way of experiencing our best black teas in one sampler pack.
Steep and sip our carefully selected blends to expand and engage your black tea knowledge.
Each tea is meticulously packed to ensure the aroma is preserved.
This pack contains 4 teas (10 gms each)
Royal Muscatel Sampler at Rs.640 only
Sourced from the hills of Darjeeling, this sampler is an excellent way to explore the Muscatel flavour of the best second flush summer Teas.
The strong, citrus, grape notes are in variation in these different tea offerings lending a unique character to each one.
A thoughtful choice for any tea enthusiast. This pack contains 4 teas (10 gms each).
Expiring In about 2 months
Green Tea Sampler at Rs.437 only
Embark on a sensory journey to the hills of Darjeeling and Nepal with Udyan Tea's specially curated Green Tea Sampler Pack. It comprises of different varieties of green tea to help you choose a delightful experience for your palate. This pack contains 4 teas (10 gms each).
Chocolate Luxe Black Tea at Rs.583
Chocolate Luxe Black Tea, a signature blend from our maste tea blenders, has been created by blending black tea with natural chocolate flavour, cocoa and Indian spices like ginger, cardamom, black pepper, cinnamon and more. It has a sweet, rich chocolate flavour with a spicy finish. A perfect blend that can be enjoyed after meals or on a lazy morning for an energetic day.
Expiring In about 2 months
Ayurveda Tea At Just Rs.549 For 40 Cups
The goodness of tea combined with the medicinal properties of Ayurveda. Formed by combining a bunch of spices, this tea is slightly hot and spicy, but the predominant flavour is a soothing one of clove with hints of turmeric. Let the deep orange tea with a spicy and slightly pungent aroma satiate your senses and heal your body.
DARJEELING SUMMER GLORY BLACK TEA At Just Rs.499
A finely selected tea from a high grown tea estate, Darjeeling Summer Glory Black Tea is a unique blend with a well-balanced flavour profile. Tips of the tea bush are rolled into a wiry tea that brews into an amber cup with a sweet fruity aroma. The high caffeine tips lend this tea a strong flavour that is citrusy and woody, which will surely add zeal and enthusiasm to your day. Liven your senses with a bold cup of tea having a clear characteristics of the famous Darjeeling Muscatel flavour.
HIMALAYAN MIST WHITE TEA| A gentle white tea from the exotic hills of Nepal At Just Rs. 799
Himalayan Mist White Tea comes from hills of Nepal and is a spring flush variation of white tea. This bright orange coloured tea has a sweet floral aroma with strong hints of roses that evokes a sense of calm beauty. The silky texture, the refreshing rose flavour with vegetal notes, and the sweet aftertaste create the classic white tea flavour that's to die for.
DRAGON CLAWS OOLONG TEA| Speciality and oolong tea from the Himalayan mountains At Just Rs. 599
Dragon Claws Oolong Tea is a high grown, handcrafted speciality tea from the Himalayan range of Nepal. The silver tippy leaves with clean, twisted appearance exude an air of luxury, which is reinforced in the brewed cup as well. The liquor has a sweet floral flavour with textural hints of almonds and aroma of fresh flowers and roasted nuts.
More About Udyan Tea
List of the top Udyan Tea coupons along with cashback offers
Udyan Tea Offers Category
Offers
Teaware collection starting from Rs 249 only
starting from Rs 249 only
Flat 15% Off On Immunity Booster Tea Pack Range
15% Off
Imperial Earl Grey Black Tea at Rs.410 only
at Rs.410 only
Rose Marvel Green Tea at Rs.441 only
at Rs.441 only