Teabox Coupons, Promo Code & Cashback Offers
Get latest Teabox Promo Code & Cashback Offers
Cashback For Shop & Earn
Temporarily No Cashback Available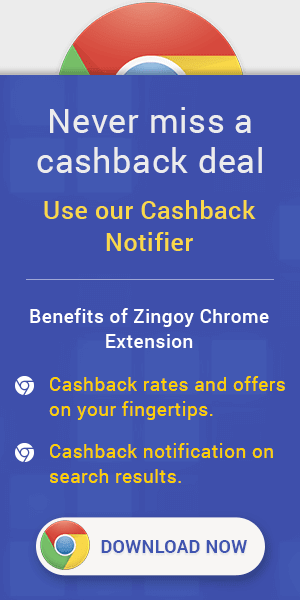 Exclusive Teabox Cashback Offers with Coupons & Promo Code
Risheehat Classic Summer Black Tea at Rs.299
From the rich, steep landscape surrounding Darjeeling comes this predominantly mellow and sweet oakwood cup. Sip and roll the liquor in your mouth to unearth gentler notes that are furtive at first but grow on you with consequent sips. There are hints of sweetness like that of star anise which come around in the end coupled with perfumy fennel. This makes the cup lively and refreshing. Ships in 24 working hours.
30% Off On Seeyok Special Summer Muscatel Black Tea
Summer brings many exciting flavors and fragrances, adding various layers and tones to a cup. This medium-bodied yet brisk cup comes with a peachy flavor that wanes to give way to a lively woodiness. The liquor becomes interesting along the middle with soft flavors of vanilla and caramel. These mixed flavors come together perfectly in a balanced cup that delights and intrigues the taste buds. Ships in 24 working hours.
Teabox Discount: 50% Off On Coco Berry Tea
A luscious mélange of cocoa, strawberry and vanilla, this blend oozes decadence. Every sip is a bit like taking a large bite of a juicy berry-bled cake, topped with chocolate ganache and a dusting of cinnamon. Fit for a gourmand no less. Ships in 24 working hours.
Teabox Cashback Offer: Pure Matcha Green at Rs.799
Made in Shizuoka, Japan, this Matcha is made in the traditional way with shade grown tea leaves. For this premium grade matcha only the youngest Tencha leaves are chosen. It is finely ground and contains concentrated amounts of antioxidants and catechins which help you keep yourself fit and in shape. Its smooth silken texture makes it our expert's choice and comes with a fine mouthfeel. It invigorates your body and and skin keeping them away from daily stress. It's a perfect cup to start your day with.
Teabox Cashback: Spice Wreath At Rs.275
This blend takes the experience of a spice-infused chai to a whole another level. It makes a lofty cup, bold and fiery in personality, yet one that flows rather conveniently on the palate. Lending just the right amount of heat and flavor, this is the chai to turn to when your soul needs a bit of warming up.
Teabox Offer: Assam Masala Chai at Rs.299
Our Assam Masala Chai blend is made with premium Assam CTC black tea mixed with dry spices that include cinnamon, cardamom, ginger, cloves and black pepper corns. This spiced chai blend has been expertly put together by our in-house tea masters for a flavorful cup that envelopes the decadent flavor of Assam tea in the warmth of exotic spices. Ships in 24 working hours.
More About Teabox
Teabox Coupons & Promo Codes with Cashback Offers
Teabox Offers Category
Offers
Teabox Cashback Offer: Pure Matcha Green at Rs.799
At Rs.799
Teabox Discount: 50% Off On Coco Berry Tea
50% Off
30% Off On Seeyok Special Summer Muscatel Black Tea
30% Off
Risheehat Classic Summer Black Tea at Rs.299
At Rs.299