Teabox Cashback Offers & Coupons
Get all Teabox cashback offers along with coupons & promo code
Cashback For Shop & Earn
Temporarily No Cashback Available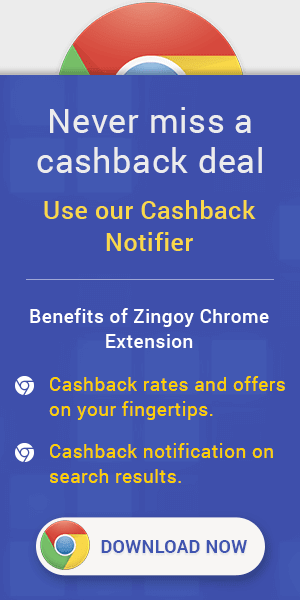 Exclusive Cashback Offers from Teabox
Upto 30% Off on Tea collection from Teabox
Teabox Promo Offer : Now shop for Teas from Teabox and get up to 30% discount. Choose from Black, Green, White, Oolong, Chai, Blends & More. Choose Tea collections from Darjeeling, Assam, Nepal, Nilgiris, North-East, Kangra regions. Get teas in various flavors like Cinnamon, Ginger, Fennel, Cardamom, Jasmine, Rose & More.
Okayti Classic Spring Black Tea at Rs.749
Located at 6,500 feet, Okayti is among the highest tea gardens in India. Here, the rigors of elevation combined with organic farming practices have helped produce some of most delicious Darjeeling teas. And this year too, their spring black tea lives up to the expectations. It's well-styled and tastes fresh, bright, incredibly smooth and well-balanced - a near perfect spring tea.
Raipur Classic Spring Black Tea at Rs.749
Spring teas from Kangra's Raipur tea estate make their Teabox debut this year. Made from China hybrid leaves, the tea is expectedly mellow and earthy, but surprisingly fuller and sweeter than the typical Kangra tea.
Red Jamaican Tea at Rs.749
In a first for us, we have created a tisane using the exotic cubeb pepper with sugar crystals. Mixed with tart hibiscus petals and zesty lemon peel, the resultant brew is layered with exciting rich flavors that make it a decadent and delicious drink.
Margaret's Hope Classic Spring Black Tea at Rs.749
This first flush tea has been made from the chinary bushes within this legendary Darjeeling estate. The tea itself is a good morning cup, with a pleasant astringency and a lingering floral note.
Jungpana Classic Autumn Black Tea at Rs.749
While this is a complex and a multi-layered tea, it's easy to enjoy. There is restraint, and a calming quality that makes it the choice of tea to relax with. The flavors infuse into each other and the resulting chemistry, however complex, is incredibly delicious.
Hibiscus Lush Tea at Rs.749
Discover aromatic notes of hibiscus and lemongrass in this exquisite floral blend. A first of its kind, this is a hand-crafted tisane with robust spring flavors to its credit. Its velvety liquor bears distinct flavor notes of tart and citrus with a hint of spice. Lingering long on your palate, the sweet flavor burst of this tisane promises an uplifting sensory experience.
Halmari Special Summer Black Tea at Rs.749
When you can recognize the estate by its tea in a blind tasting, you know its makers have done something right. That's our experience with the Halmari summer black - a tea that's memorable for its flavors. Brisk with malt, dates and the standout flavor of Asian jamun, it's a tea that's well worth a try - and one you are unlikely to forget in a hurry.
Gopaldhara Special Autumn Clonal Black Tea at Rs.749
We love this tea for its exceptionally smooth and delicate fragrance of aromatic orchid flowers. With its light, sweet, floral attributes, Gopaldhara autumnal tea is well suited for a delightful all day long cup for both connoisseurs and beginners.
Giddapahar Classic Spring Chinary Black Tea at Rs.749
Giddapahar is among the few gardens that still produce traditional styles of Darjeelings from old Chinary bushes. However, their Chinaries tend to be mellower, smoother, and aromatic than most. This season we particularly enjoyed the long floral length of this tea of theirs. It's ample, smooth, bright, and fragrant, but gently so.
Doomni Gold Summer Black Tea at Rs.749
A classic Assam black tea, it is strong, has good body with a malty mouthfeel. The golden tips are wonderful to see - while making the tea, the tips get coated with the juices during the rolling stage, and acquire a lovely golden color, giving the tea its name.
Doomni Special Summer Black Tea at Rs.749
Doomni is one of three tea gardens in the Nalbari district of western Assam. Their summer blacks are renowned and this year's tea exceeds expectations. It is one of the most exciting Assams we've got this season and well recommended whether you are new to this type of tea, or a connoisseur of these black teas.
Darjeeling Special Summer Clonal Black Tea at Rs.749
Made from top summer clonals, there is a delicious tension of fruity and herbaceous flavors in this blend. Its flavors are neither mellow nor wholly vibrant but are supremely satisfying on the palate.
Darjeeling Special Summer Chinary Black Tea (40 Cups) at Rs.749
A hallmark Chinary summer black tea from Darjeeling, this one promises to keep the season alive with its bracing summertime flavors. The aromatic profile of this tea is rather lively and captivating. Every sip reveals heady floral notes of marigold and rose, hints of grape and plum and a bite of thyme that arrests all flavors. Smooth and unhurried, this tea is truly for the relish.
Nilgiri Special Winter Black Tea (100 Gm) at Rs.749
A medley of Nilgiri black tea and Assam black tea - this blend features an impressive soiree of flavors. The velvety infusion has a refreshingly floral aroma and a strong, rounded taste. Look for top notes of malt and nuts, which linger on your palate long after you finish the tea.