Amar Chitra Katha Cashback Offers & Coupons
Get latest Amar Chitra Katha Cashback offers along with coupons and promo code
Take your kids on a spell-binding journey of the past, present and future with Amar Chitra Katha, the ultimate story teller since last 30 years. Be it adventure books, children's stories, audio books, coloring books, academic books, mythical tales, fun activity books, magazines get the finest edutainment books from Amar Chitra Katha at the best prices ever. Also you can use Zingoy to find and grab the best deals on Amar Chitra Katha books, share them with others and earn plump cashback on all your purchases.
Cashback For Shop & Earn
Temporarily No Cashback Available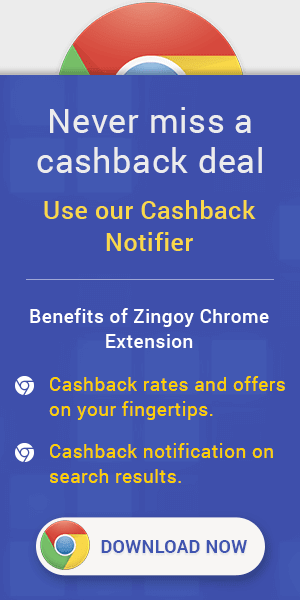 Exclusive Cashback Offers from Amar Chitra Katha
Tinkle Magazine 1 year subscription (24 issues) - Moral Stories at Rs.639 (Mrp.720)
Tinkle goes fortnightly from July 2016! Now get 24 issues instead of 12! Payments for subscriptions received on or before 20th of the month will start with the forthcoming month's issue of Tinkle. Tinkle Is A Fun-To-Read 76-Page Monthly Comic Magazine. Each Issue Contains Several Delightful Stories, Some Revolving Around Lovable Cartoon Characters That Feature Regularly In The Magazine. Every Issue Also Contains A Fascinating Science Or General Knowledge Feature, A Do-It-Yourself Craft Idea, Puzzles, Gags, A Book Review And First Hand Accounts Of Various Experiences Our Young Readers Have Had.
(20% Off) : Suppandi! The Essential Collection + Buddy Box at Rs.2199
In this box set you will find Suppandi going treasure hunting, revisiting his childhood (mis)adventures and dabbling in magical arts! You'll also find Super Suppandi battling a giant mutant mouse and rescuing Rapunzel… or at least trying to!
Tinkle Combo 1 Yr Subscription( 24+12 Issues ) + FBB Coupon worth Rs.250 Free
Now get your Tinkle Combo 1 Yr Subscription( 24+12 Issues ) + FBB Coupon worth Rs.250 Free. You always wish to go back to your childhood but, you can't get back that age, now enjoy your long summer days enjoying your favorite bedtime stories with the latest Tinkle comic book which will take you right back to your childhood.
Free 5 Twinkle Digest on your Purchase
Amar Chitra Katha Offer : Tinkle Buddy Box + Pack of 5 Double Digest worth Rs 475 Free! Hands-on Learning and Play! Inspiring the next generation of creators, innovators and makers! From the house of Amar Chitra Katha and Tinkle, comes the amazing Tinkle Buddy Box—an activity box that will keepyour child thrilled and engaged all through the summer! .Interesting do-it-yourself activities to increase focus.
Get Free National Geographic T-Shirt on your purchase
Now buy National Geographic Traveller & National Geographic Magazine & get Free National Geographic on your purchase. National Geographic Magazine is the official mouthpiece of the world-famous National Geographic Society and continues to be at the forefront of environmental and scientific research and ecological conservation. National Geographic Traveller India is a print and online publication that focuses on real travel for real people. The goal is to bring variety to travel, to take a new look at old destinations, to showcase fresh travel opportunities, and to highlight eco-tourism initiatives.