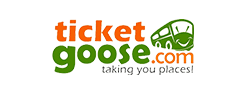 TicketGoose Cashback Offers & Coupons
Get latest TicketGoose Cashback offers along with coupons and promo code
Started in 2007, TicketGoose is one of the most trusted online portals for online bus ticket booking in India. With over 1,800 bus operators on offer, TicketGoose provides the cheapest and most reliable mode of travel on your fingertips. Here you can compare bus ticket prices, select your seat, pay securely and recieve your tickets on SMS. To make your travel even more enjoyable, Zingoy brings you all TicketGoose offers and deals in one place. Also, you can earn some amazing cashback everytime you travel by booking all your tickets on TicketGoose via Zingoy. You can also share your Zingoy TicketGoose links with your friends and family and earn more cashback on every booking they make via your links.
Cashback For Shop & Earn
Temporarily No Cashback Available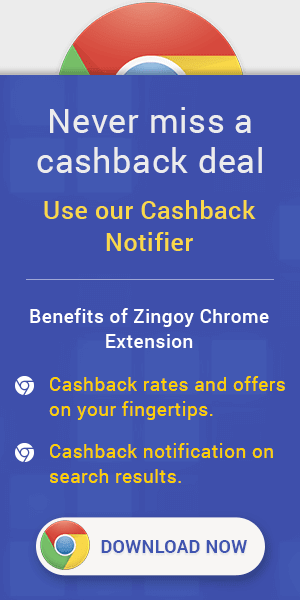 Exclusive Cashback Offers from TicketGoose
TicketGoose PayPal Offers : Get 50% Cashback Upto Rs.200
TicketGoose Cashback Offers & Coupons : Pay with PayPal and get 50% instant cashback up to Rs. 200 on your eligible purchases. You will need to transact for a minimum value of Rs. 50 on any Indian merchant accepting PayPal to be eligible for the offer.
TicketGoose Discount Offers : Book Bus Ticket & Save More
TicketGoose Cashback Offers & Coupons : Book Bus Ticket & avail great offers. Coupon code not required. Checkout the landing page for more details.
Expiring In about 1 month
Ticketgoose Discount Offer : Upto 20% Off bus Booking for Top Routes
Choose your Bus Tickets from top routes like Chennai-Madurai, Bangalore-Bagalkot, Delhi-Agra, Jaipur-Ahmedabad, Chennai-Coimbatore, Shirdi-Hyderabad, Chennai-Thirunelveli(Nellai), Thirunelveli-Chennai, Coimbatore-Bangalore, Chennai-Trichy, Pune-Mumbai, Pune-Goa, Nanded-Pune, Hyderabad-Goa, Hyderabad-Guntur, Nagercoil-Chennai, Bangalore-Hyderabad, VIJAYAWADA-Visakapatnam, VIJAYAWADA-Hyderabad, Hospet-Bangalore, Bangalore-Bijapur, Hyderabad-RAJAHMUNDRY, Bijapur-Bangalore, Bangalore-Hyderabad, Pune-Nagpur, Nagpur-Hyderabad, Trichy-chennai, Chennai-Nagercoil, Nagpur-Surat, Pune-Hyderabad, Bangalore-Goa, Bangalore-Coimbatore, Bagalkot-Bangalore, Gokarna-Hampi, Bangalore-Bagalkot, Hyderabad-Pune, Guntur-Hyderabad, Bangalore-Mumbai, Bangalore-Chennai, Nagpur-Hyderabad, Pune-Latur, Delhi-Agra, Delhi-Allahabad, Hyderabad-Bangalore, Hyderabad-Visakapatnam, Hyderabad-TIRUPATHI, Bangalore-Gadag, Bangalore-Udupi, Delhi-Ahmedabad, Bangalore-Udupi, Tuticorin-Chennai, Chennai-Bangalore, Delhi-Allahabad, Bhopal-Ahmedabad, Agra-Udaipur, Bangalore-Mangalore, Bangalore-Belgaum & More.
Expiring In about 1 month
TicketGoose Offers : Upto 20% Off bus Booking from Top Operators
TicketGoose Promo Offers : Choose your Buses from top operators like A1 Travels, Amarnath Travels, Atmaram Tours and Travels (Goa), Chartered Speed Pvt. Ltd CITY TRAVELS, Conti Travels Dhariwal Travels, Dolphin Travel, House Durgamba Motors, ESSAAR Ganesh Tourists, GeePee Travels, H.K TRAVELS, Hebron Transports, Hindusthan Travels, Jakhar Travels, Kallada Travels, Kaveri Kamakshi Travels, KPN Travels, Lucky Travels (Mumbai), M J T Travels ,Madurai Radha Travels, Mahasagar Travels LTD, Meghana Travels, Mettur Super Services, Mgm Travels, Morning Star Travels, Neeta Travels And Logistics (Bangalore), NJK Super Travels, Om Sai Ram Travels, Orange Tours and Travels, Parshwanath Travel Pvt.Ltd, Parveen Travels, Royal Express Royal Travels, Seabird Tourists, Sharma Travels, Shri Bhagiyalakshmi Shri Sairam Travels, Shri Vishwakarma Travels, Shrinath Travel Agency, SPS Travels, Sree Kannathal Travels, Sri Vijayalakshmi Travels, SRM TRANSPORTS INDIA PRIVATE LIMITED, Sugama Tourists Syndicate Travels, Tippu Sultan Travels, Travel Point TVLS Travels, Universal Vaigai Travels, Vivegam Travels, VRL Travels and more.
Expiring In about 1 month