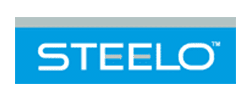 Steelo Coupons, Promo Code & Offers
Featured Deals
Steelo 200ml x 6 pcs Kitchen Container Set At Just Rs. 299
Container is made of PET material, BPA Free, Odourless and hygienic. Store dal, masalas, everyday essentials etc.
Discount Offer: Steelo 300ml x 6 pcs PET Container Set (Belly) At Just Rs.329
• Container is made of PET material • USFDA Approved PET (Ployethylene Threpthalate) Material. • BPA Free • Steel Cap is made from SS Grade J4/J5 • PP Cap is inserted inside Steel Cap • Transparent with Silver Foil printing • Hygienic Features: • Unbreakble • Food Grade • Odourless • Hygienic
Combo Offer: Pack Of 2 Infuser Bottles At Just Rs.299
Premium quality bottles made from high quality plastic, leak-proof, durable, shatterproof, 100% bpa free and eco-friendly. Specially designed for citrus fruits the active infusion technology quickly flavors water with lemons, limes and clementines. You will never forget to hydrate or drink on time, refill water at work or office, in the gym or workouts, while playing a sport or when you trek on an adventure with the time tracker indicator.
Steelo Discount Offer: Steelo 24 pcs PET Container Set 200ml x 6, 300ml x 6, 600ml x 6, 1200ml x 6 (Solitaire)- At Just Rs.999
• Container is made of PET material • USFDA Approved PET (Ployethylene Threpthalate) Material. • BPA Free • High Quality PP Cap • Hygienic Features: • Unbreakble • Food Grade • Odourless • Hygienic