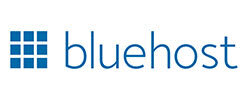 Bluehost Coupons, Promo Code & Offers
Top Cashback Rates
Payout on Shared Hosting
Basic cpanel:basic, Bluehost Blogs cpanel:blog, Plus cpanel:plus, Choice Plus cpanel:prime, Business Pro cpanel:pro
Payout on Dedicated Server
Dedicated Enhanced Web Hosting dedicated:enhanced, Dedicated Premium Web Hosting dedicated:premium, Dedicated Standard Web Hosting dedicated:standard, Dedicated Standard Web Hosting dedicated:standard_2xcpustorage
Payout on Managed WordPress Hosting
Managed WordPress Build cluster_cpanel:mwp_build, Managed WordPress Grow cluster_cpanel:mwp_grow, Managed WordPress Scale cluster_cpanel:mwp_scale, WP Pro Hosting - Build cpanel:wppro_build, WP Pro Hosting - Grow cpanel:wppro_grow, WP Pro Hosting - Scale cpanel:wppro_scale
Payout on WooCommerce Online Store
WooCommerce Plus Hosting cpanel:wc_plus, WooCommerce Premium Hosting cpanel:wc_premium, WooCommerce Pro Hosting cpanel:wc_pro, WooCommerce Standard cpanel:wc_standard, WooCommerce Starter Hosting cpanel:wc_starter
Payout on Website Builder
Basic Web Hosting cpanel:builder_basic, Website Builder Pro Hosting cpanel:builder_choice_plus, Website Builder Basic Hosting cpanel:builder_plus, Pro Web Hosting cpanel:builder_pro, Free Trial Basic Hosting cpanel:free_trial_basic, Free Trial Plus Hosting cpanel:free_trial_plus
Order Total less than INR2100
Payout on VPS Server
VPS Enhanced Web Hosting vps:enhanced, VPS Standard Web Hosting vps:ls_010, VPS Standard Web Hosting vps:ls_020, VPS Enhanced Web Hosting vps:ls_030, VPS Enhanced Web Hosting vps:ls_040, VPS Premium Web Hosting vps:ls_050, VPS Premium Web Hosting vps:ls_060, VPS Ultimate Web Hosting vps:ls_070, VPS Ultimate Web Hosting vps:ls_080, VPS Ultimate Web Hosting vps:ls_090, VPS Ultimate Web Hosting vps:ls_100, VPS Premium Web Hosting vps:premium, VPS Standard Web Hosting vps:standard, VPS Ultimate Web Hosting vps:ultimate
Default Payout
Non-Commissionable
addons addons, addons:testing addons:testing, adjustment adjustment, amdesign amdesign, amfee:getty_images amfee:getty_images, amfee:whitelabel amfee:whitelabel, ammobileapp:plus ammobileapp:plus, ammobileapp:pro ammobileapp:pro, ammobileapp:reseller ammobileapp:reseller, amservice:customwork amservice:customwork, amservice:designplus amservice:designplus, amservice:excelproblock amservice:excelproblock, amservice:extrablock amservice:extrablock, amservice:extrarevision amservice:extrarevision, amservice:formproblock amservice:formproblock, amservice:javascriptproblock amservice:javascriptproblock, amservice:linkproblock amservice:linkproblock, amservice:screenproblock amservice:screenproblock, amservice:webservicesproblock amservice:webservicesproblock, balance:compensation balance:compensation, bandwidth:dedicated bandwidth:dedicated, bandwidth:overage bandwidth:overage, bandwidth:vps bandwidth:vps, bigsenders bigsenders, bundle:domain bundle:domain, bundle:postini_2 bundle:postini_2, bundle:postini_5 bundle:postini_5, bundle:privacy_unlimited bundle:privacy_unlimited, bundle:pro bundle:pro, bundle:sslcertificate bundle:sslcertificate, bundle:wpgt_ssl_cloud bundle:wpgt_ssl_cloud, bundle:wpgt_ssl_dedicated bundle:wpgt_ssl_dedicated, bundle:wpgt_ssl_shared bundle:wpgt_ssl_shared, bundle:wpgt_ssl_vps bundle:wpgt_ssl_vps, charge:unparseable charge:unparseable, charge:void charge:void, cloudflare:platinum cloudflare:platinum, cloudflare:platinum_yearly cloudflare:platinum_yearly, cloudflarecdn cloudflarecdn, cloudflarecdn:premium cloudflarecdn:premium, cobiro:basic cobiro:basic, cobiro:free cobiro:free, cobiro:premium cobiro:premium, cobiro:pro cobiro:pro, codeguard:basic codeguard:basic, codeguard:enterprise codeguard:enterprise, codeguard:premium codeguard:premium, codeguard:professional codeguard:professional, constantcontact:10000 constantcontact:10000, constantcontact:2500 constantcontact:2500, constantcontact:25000 constantcontact:25000, constantcontact:500 constantcontact:500, constantcontact:5000 constantcontact:5000, coupon:promo coupon:promo, coupon:repromo coupon:repromo, cpu:dedicated cpu:dedicated, cpu:shared cpu:shared, cpu:vps cpu:vps, credit credit, dedicatedip dedicatedip, dedicatedip:dedicated dedicatedip:dedicated, dedicatedip:reseller_shared dedicatedip:reseller_shared, dedicatedip:resold dedicatedip:resold, dedicatedip:resold_10 dedicatedip:resold_10, dedicatedip:resold_5 dedicatedip:resold_5, dedicatedip:shared dedicatedip:shared, dedicatedip:vps dedicatedip:vps, design:addpages design:addpages, design:appointment design:appointment, design:basic design:basic, design:custom_design_work design:custom_design_work, design:ecommerce design:ecommerce, design:form design:form, design:forum design:forum, design:fs_3ma design:fs_3ma, design:fs_3ms design:fs_3ms, design:fs_5ma design:fs_5ma, design:fs_5ms design:fs_5ms, design:fs_additionalgallery design:fs_additionalgallery, design:fs_extrapage design:fs_extrapage, design:fs_form design:fs_form, design:fs_fullservice design:fs_fullservice, design:fs_fullservice_wordpress_ design:fs_fullservice_wordpress_, design:fs_maintenance design:fs_maintenance, design:maintenance design:maintenance, design:mobile design:mobile, design:plus design:plus, design:premium design:premium, design:quickstart design:quickstart, design:revision design:revision, fee:aftermarket_afternic fee:aftermarket_afternic, fee:aftermarket_buydomains fee:aftermarket_buydomains, fee:bandwidth fee:bandwidth, fee:chargeback fee:chargeback, fee:cpanel fee:cpanel, fee:ppc fee:ppc, fee:premiumdomain fee:premiumdomain, fee:domain fee:domain, fee:restore fee:restore, fee:storage fee:storage, gomobi:sitecredit gomobi:sitecredit, gomobi:test gomobi:test, googleaccount googleaccount, googlemybusiness:basic googlemybusiness:basic, jetpack:personal jetpack:personal, jetpack:premium jetpack:premium, jetpack:professional jetpack:professional, jetpackbackup:daily jetpackbackup:daily, jetpackbackup:realtime jetpackbackup:realtime, license:cpanel license:cpanel, linkbuilding:1ma linkbuilding:1ma, linkbuilding:1ms linkbuilding:1ms, linkbuilding:3ma linkbuilding:3ma, linkbuilding:3ms linkbuilding:3ms, linkbuilding:5ma linkbuilding:5ma, linkbuilding:5ms linkbuilding:5ms, linkbuilding:locallift linkbuilding:locallift, linkbuilding:localliftaddon linkbuilding:localliftaddon, linkbuilding:sociallift_a linkbuilding:sociallift_a, linkbuilding:sociallift_addon_a linkbuilding:sociallift_addon_a, linkbuilding:sociallift_addon_s linkbuilding:sociallift_addon_s, linkbuilding:sociallift_s linkbuilding:sociallift_s, mailfoundry mailfoundry, managewp managewp, marketgoo:grow marketgoo:grow, marketgoo:start marketgoo:start, marketgoo:startplus marketgoo:startplus, mmbundle:sale mmbundle:sale, mmcredit mmcredit, mojomarketplace:graphic_banner_t mojomarketplace:graphic_banner_t, mojomarketplace:graphic_bc_t1 mojomarketplace:graphic_bc_t1, mojomarketplace:graphic_font_t1 mojomarketplace:graphic_font_t1, mojomarketplace:graphic_gfx_t1 mojomarketplace:graphic_gfx_t1, mojomarketplace:graphic_icon_t1 mojomarketplace:graphic_icon_t1, mojomarketplace:graphic_logo_t1 mojomarketplace:graphic_logo_t1, mojomarketplace:graphic_vector_t mojomarketplace:graphic_vector_t, mojomarketplace:plugin_js_t1 mojomarketplace:plugin_js_t1, mmplugin:magento mmplugin:magento, mojomarketplace:plugin_php_t1 mojomarketplace:plugin_php_t1, mojomarketplace:plugin_wp_t1 mojomarketplace:plugin_wp_t1, mmrecurring:wpl_lite mmrecurring:wpl_lite, mmrecurring:wpl_live mmrecurring:wpl_live, mmrecurring:wpl_pro mmrecurring:wpl_pro, mmservice:all mmservice:all, mmservice:wp_lite mmservice:wp_lite, mmtemplate:drupal mmtemplate:drupal, mmtemplate:email mmtemplate:email, mojomarketplace:template_html_t1 mojomarketplace:template_html_t1, mojomarketplace:template_joomla_ mojomarketplace:template_joomla_, mojomarketplace:template_magento mojomarketplace:template_magento, mojomarketplace:template_oc_t1 mojomarketplace:template_oc_t1, mojomarketplace:template_presta_ mojomarketplace:template_presta_, mojomarketplace:template_tumblr_ mojomarketplace:template_tumblr_, mmtemplate:weebly mmtemplate:weebly, mojomarketplace:template_wp_t1 mojomarketplace:template_wp_t1, mmtemplate:wp mmtemplate:wp, office365:business_essentials office365:business_essentials, office365:business_premium office365:business_premium, office365:email_essentials office365:email_essentials, office365:exchange_standard office365:exchange_standard, os:linux os:linux, paymentsphere paymentsphere, pluginwc:amazon_pay pluginwc:amazon_pay, pluginwc:auth_net pluginwc:auth_net, pluginwc:csv_import pluginwc:csv_import, pluginwc:currency_converter pluginwc:currency_converter, pluginwc:eu_vat pluginwc:eu_vat, pluginwc:fedex_shipping pluginwc:fedex_shipping, pluginwc:paypal_pro pluginwc:paypal_pro, pluginwc:product_addon pluginwc:product_addon, pluginwc:product_vendors pluginwc:product_vendors, pluginwc:rate_shipping pluginwc:rate_shipping, pluginwc:ship_station pluginwc:ship_station, pluginwc:software_addon pluginwc:software_addon, pluginwc:stripe pluginwc:stripe, pluginwc:ups_shipping pluginwc:ups_shipping, pluginwc:usps_shipping pluginwc:usps_shipping, pluginwc:woocommerce pluginwc:woocommerce, pluginwc:woocommerce_bookings pluginwc:woocommerce_bookings, pluginwc:woocommerce_paypal_chec pluginwc:woocommerce_paypal_chec, pluginwc:woocommerce_shipping pluginwc:woocommerce_shipping, pluginwc:woocommerce_subscriptio pluginwc:woocommerce_subscriptio, pluginwc:woothemes_sensei pluginwc:woothemes_sensei, pluginwc:woo_slider pluginwc:woo_slider, pluginwc:xero pluginwc:xero, postini postini, ppc ppc, premiumdomain premiumdomain, privacy privacy, quickstart quickstart, ram:dedicated ram:dedicated, ram:shared ram:shared, ram:vps ram:vps, redemption redemption, registration registration, ripedesign:additionalpage ripedesign:additionalpage, ripedesign:blog ripedesign:blog, ripedesign:branding_basic ripedesign:branding_basic, ripedesign:branding_bonanza ripedesign:branding_bonanza, ripedesign:branding_plus ripedesign:branding_plus, ripedesign:branding_total ripedesign:branding_total, ripedesign:customwork ripedesign:customwork, ripedesign:eventscalendar ripedesign:eventscalendar, ripedesign:membership ripedesign:membership, ripedesign:newsletter ripedesign:newsletter, ripedesign:photogallery ripedesign:photogallery, ripedesign:slider ripedesign:slider, ripedesign:vectorart ripedesign:vectorart, ripedesign:videogallery ripedesign:videogallery, ripedesign:websitewalkthru ripedesign:websitewalkthru, ripeecommerce:additionalproducts ripeecommerce:additionalproducts, ripeecommerce:discountcodes ripeecommerce:discountcodes, ripeecommerce:gold_finish ripeecommerce:gold_finish, ripeecommerce:gold_full ripeecommerce:gold_full, ripeecommerce:gold_start ripeecommerce:gold_start, ripeecommerce:platinum_finish ripeecommerce:platinum_finish, ripeecommerce:platinum_full ripeecommerce:platinum_full, ripeecommerce:platinum_start ripeecommerce:platinum_start, ripeecommerce:productattributes ripeecommerce:productattributes, ripeecommerce:titanium_finish ripeecommerce:titanium_finish, ripeecommerce:titanium_full ripeecommerce:titanium_full, ripeecommerce:titanium_start ripeecommerce:titanium_start, ripemaintenance:gold ripemaintenance:gold, ripemaintenance:platinum ripemaintenance:platinum, ripemaintenance:silver ripemaintenance:silver, ripemarketing:goldext_finish ripemarketing:goldext_finish, ripemarketing:goldext_full ripemarketing:goldext_full, ripemarketing:goldext_start ripemarketing:goldext_start, ripemarketing:gold_finish ripemarketing:gold_finish, ripemarketing:gold_full ripemarketing:gold_full, ripemarketing:gold_start ripemarketing:gold_start, ripemarketing:platinum_finish ripemarketing:platinum_finish, ripemarketing:platinum_full ripemarketing:platinum_full, ripemarketing:platinum_start ripemarketing:platinum_start, ripemarketing:titanium_finish ripemarketing:titanium_finish, ripemarketing:titanium_full ripemarketing:titanium_full, ripemarketing:titanium_start ripemarketing:titanium_start, seogears:advanced seogears:advanced, seogears:jumpstart seogears:jumpstart, seogears:jumpstartsignup seogears:jumpstartsignup, seogears:pro seogears:pro, sitebackup sitebackup, sitebuilder:basic sitebuilder:basic, sitebuilder:express sitebuilder:express, sitebuilder:premium sitebuilder:premium, sitedeveloper:half_hour sitedeveloper:half_hour, sitedeveloper:monthly sitedeveloper:monthly, sitedeveloper:monthly_plus sitedeveloper:monthly_plus, sitedeveloper:one_hour sitedeveloper:one_hour, sitedoctor sitedoctor, sitelock sitelock, sitelock:enterprise sitelock:enterprise, sitelock:essential sitelock:essential, sitelock:find sitelock:find, sitelock:fix sitelock:fix, sitelock:free sitelock:free, sitelock:lite sitelock:lite, sitelock:premium sitelock:premium, sitelock:prevent sitelock:prevent, sitelock:preventplus sitelock:preventplus, sitelock:professional sitelock:professional, sitelock:protect sitelock:protect, sitelock:sitelockprevent sitelock:sitelockprevent, sitelock911 sitelock911, sitelockcdn sitelockcdn, sitelockcdn:basicwithssl sitelockcdn:basicwithssl, sitelockcdn:enterprise sitelockcdn:enterprise, sitelockcdn:globaladvanced sitelockcdn:globaladvanced, sitelockcdn:globalpremium sitelockcdn:globalpremium, sitelockcdn:premium sitelockcdn:premium, sitelockcdn:professional sitelockcdn:professional, sitemaster:one_hour sitemaster:one_hour, sitemaster:wp_basic sitemaster:wp_basic, sitemaster:wp_plus sitemaster:wp_plus, sitemonitor:wp_basic sitemonitor:wp_basic, sitemonitor:wp_pro sitemonitor:wp_pro, siteoptimization siteoptimization, socialmedia:blackbelt socialmedia:blackbelt, socialmedia:bundlepage socialmedia:bundlepage, socialmedia:facebookpage socialmedia:facebookpage, socialmedia:instagrampage socialmedia:instagrampage, socialmedia:kickstart socialmedia:kickstart, socialmedia:ninja socialmedia:ninja, socialmedia:twitterpage socialmedia:twitterpage, soloseomonthly soloseomonthly, soloseomonthly:blog soloseomonthly:blog, soloseomonthly:expedition_1 soloseomonthly:expedition_1, soloseomonthly:expedition_10 soloseomonthly:expedition_10, soloseomonthly:expedition_11 soloseomonthly:expedition_11, soloseomonthly:expedition_12 soloseomonthly:expedition_12, soloseomonthly:expedition_2 soloseomonthly:expedition_2, soloseomonthly:expedition_3 soloseomonthly:expedition_3, soloseomonthly:expedition_4 soloseomonthly:expedition_4, soloseomonthly:expedition_5 soloseomonthly:expedition_5, soloseomonthly:expedition_6 soloseomonthly:expedition_6, soloseomonthly:expedition_7 soloseomonthly:expedition_7, soloseomonthly:expedition_8 soloseomonthly:expedition_8, soloseomonthly:expedition_9 soloseomonthly:expedition_9, soloseoonetime:blog_1 soloseoonetime:blog_1, soloseoonetime:blog_2 soloseoonetime:blog_2, soloseoonetime:blog_3 soloseoonetime:blog_3, soloseoonetime:blog_4 soloseoonetime:blog_4, soloseoonetime:blog_5 soloseoonetime:blog_5, soloseoonetime:seo_consult30 soloseoonetime:seo_consult30, soloseoonetime:social_setup soloseoonetime:social_setup, soloseoonetime:video_1 soloseoonetime:video_1, soloseoonetime:video_2 soloseoonetime:video_2, spamexperts spamexperts, spamexperts:split_delivery spamexperts:split_delivery, sslcertificate sslcertificate, sslcertificate:comodossl sslcertificate:comodossl, sslcertificate:comodossl_wildcar sslcertificate:comodossl_wildcar, sslcertificate:free90 sslcertificate:free90, sslcertificate:rapid sslcertificate:rapid, sslcertificate:wildcard sslcertificate:wildcard, sstemplate sstemplate, storage:dedicated storage:dedicated, storage:san storage:san, storage:vps storage:vps, subdomains subdomains, training:account_tour training:account_tour, training:web_basics training:web_basics, training:wordpress_basics training:wordpress_basics, transfer transfer, trial:shared trial:shared, tutor:basic tutor:basic, tutor:wordpress tutor:wordpress, websitetransfer websitetransfer, websitetransfer:cpanel_creation websitetransfer:cpanel_creation, websitetransfer:domain websitetransfer:domain, websitetransfer:email websitetransfer:email, websitetransfer:forwarder websitetransfer:forwarder, websitetransfer:free_wordpress websitetransfer:free_wordpress, websitetransfer:new_domain websitetransfer:new_domain, websitetransfer:single websitetransfer:single, weebly:basic weebly:basic, weebly:business weebly:business, weebly:ecommerce weebly:ecommerce, weebly:proaccount weebly:proaccount, weebly:professional weebly:professional, workspace:business_plus workspace:business_plus, workspace:business_standard workspace:business_standard, workspace:business_starter workspace:business_starter, wpbuilder:basic wpbuilder:basic, wpbuilder:pro wpbuilder:pro, wpmigrate wpmigrate, wpsitelicense wpsitelicense, yoast:premium yoast:premium
Know Your Cashback
Cashback Tracked in
24 Hours
Redeem Cashback in
60 Days
Missing Cashback Tickets NOT Accepted
Cashback Tracking on Mobile Site
Maximize Cashback Tracking
Max One Transactions allowed per user in a month for this store.
App tracking not applicable
Cashback is not applicable on bulk orders.
Bluehost India does not help with missing cashback issue.
Usage of Hosting is compulsory for cashback confirmation.
Domains and add-ons will not be payable.
Featured Deals
Shared Hosting - Get Up To 67% OFF + Free Domain (1 Year) + Free CDN
Expiring In 1 day
Deal Details
Get up to 67% OFF on shared hosting
Prices start at Rs 169/month

Features: Free domain for 1 year, Free CDN worth Rs 1399/year, Quick-Start AI Powered Templates, Drag-n-Drop Builder, Mobile-Responsive Themes, Automatic Site Optimization, 100+ Free Stock Image Library, SSL Certificate Protection, Automatic Daily Malware Scan & Email Marketing Tool
Shop now
Get Up to 50% Off on VPS Hosting
Expiring In 25 days
Deal Details
Bluehost offers up to 50% discount on VPS hosting plans.
Price starts at Rs. 1159/month for 36 month term.
Choose from Standard, Enhanced and Ultimate plan.
Offer valid for limited period
Bluehost Coupons: Domain Services Starts From Rs 699 Per Year
Manage your domain and all of its aspects from an easy-to-use control panel.
Change DNS records easily across multiple domains.
Protect your domain from expiring and accidentally being lost by enabling auto-renewal.
Switch back to manual renewal at any time.
Using this service helps ensure that your website domain names are always protected.