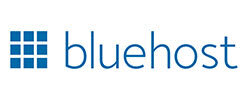 Bluehost Coupons, Promo Code & Offers
Top Cashback Rates
Payout on Shared Hosting
Electric Blue Reseller Web Hosting, Cloud Business Hosting, True Blue Reseller Web Hosting, Cloud Starter Hosting, Choice Plus Web Hosting, Pro Web Hosting, Web Hosting, Plus Hosting, Basic Web Hosting, Cloud Performance Hosting, Starter Web Hosting
Payout on Website Builder
Ecommerce WordPress Builder, Standard WordPress Builder
Order Total less than INR2100
Payout on VPS Server
VPS Standard Web Hosting, VPS Enhanced Web Hosting, VPS Premium Web Hosting, VPS Ultimate Web Hosting
Payout on Dedicated Server
Dedicated Standard Web Hosting, Dedicated Premium Web Hosting, Dedicated Enhanced Web Hosting, Dedicated Premium, Dedicated Standard, Dedicated Enhanced
Payout on Managed WordPress Hosting
WP Premium Hosting, WP Pro Hosting - Scale, WP Pro Hosting - Build, WordPress Optimized Blogger, WP Starter Hosting, WordPress Optimized Professional, WP Ultimate Hosting, WP Pro Hosting - Grow, Managed WordPress Grow cluster_cpanel:mwp_grow, Managed WordPress Scale cluster_cpanel:mwp_scale, WP Pro Hosting - Build cpanel:wppro_build, WP Pro Hosting - Grow cpanel:wppro_grow, WP Pro Hosting - Scale cpanel:wppro_scale
Payout on WooCommerce Online Store
WooCommerce Plus Hosting, WooCommerce Pro Hosting, WooCommerce Starter Hosting, Online Store + Market Place, Online Store
Non-Commissionable
Sitelock CDN/WAF Enterprise, Comodo Wildcard SSL Certificate, SiteLock Security - Find, Full Service 5 Keyword Standard, CodeGuard Premium, Constant Contact (2,501 - 5,000 Contacts), Full Service Maintenance, SEO Link Building - 1 Keyword (Aggressive), Managed Local Lift - Addon, Constant Contact (10,001 - 25,000 Contacts), Full Service, Single Website Transfer, Gomobi free 30 day trial, Microsoft 365 Business Plus, 1 TB Network Bandwidth, Blue Sky Plus, UPS Shipping Method, cPanel License, Premium SiteLock Domain Security, Domain Privacy + Protection, goMobi Mobile Website Builder, 5-Pack of Dedicated IPs, SEO Link Building - 3 Keyword (Aggressive), Sitelock CDN Basic, Codeguard Basic, Dedicated IP, PayPal: Pro, Professional Email Migration-$99 Special, Microsoft 365 Exchange Standard, Xero, MOJO Marketplace Special, Table Rate Shipping, SEO Link Building - 3 Keyword (Standard), CentOS 6, Weebly Pro Account Add-on, Weebly Business, Basic, SiteLock Security - Essential, Product CSV Import Suite, Amazon Pay, Product Vendors, PPC Setup Fee, Mobile Website Setup, SiteLock Domain Security, Sitelock CDN/WAF Premium, MOJO Marketplace OpenCart Theme, Product Add-ons, CodeGuard Professional, G Suite, CodeGuard Enterprise, SpamExperts Email Filtering, AppMachine Mobile App, MOJO Marketplace HTML Theme, PositiveSSL Wildcard Certificate, WordPress Guided Transfer SSL, BigSenders Email Attachments, 500 GB Storage (mirrored), Site Backup Pro, Office 365 Email Essentials, Professional SiteLock Domain Security, Bluehost SEO Tools Start, Compensation Product, Managed Local Lift, Constant Contact, 2 GB RAM, Weebly Professional, SiteLock Security - Fix, PositiveSSL Certificate, Website Transfer, CloudFlare CDN, WooCommerce Paid Courses, 2 additional CPU cores, Full Service 3 Keyword Standard, Full Service Extra Page, EU VAT Number, Sitelock Security - Lite, SiteLock Security - Free, Authorize.net DPM, SEO Link Building - 5 Keyword (Aggressive), Reseller Dedicated/Shared IP, Pay Per Click Marketing (PPC), Chargeback Reversal Fee, Free Domain, Free SSL Certificate, Constant Contact (501 - 2,500 Contacts), MOJO Marketplace Weebly Theme, Weebly Basic, 30 GB SAN Storage, Tailored WordPress Design, 4GB additional RAM, FedEx Shipping Method, PaymentSphere, WordPress Jetpack, WooSlider, 2 CPU cores, Sitelock CDN/WAF Professional, Enterprise SiteLock Domain Security, MOJO Marketplace Logo, SEO Link Building - 1 Keyword (Standard), 1 Dedicated IP, SiteLock Security - Prevent, Microsoft 365 Business Pro, 4 GB RAM, 10-Pack of Reseller IPs to Sell, 1 CPU Core, WooCommerce Bookings, Google Ads - Basic, Blue Sky Basic, MOJO Marketplace $359.00 Credit, Blue Sky Pro, Mojo Marketplace Professional Services, Full Service 3 Keyword Aggressive, Software Add-on, CloudFlare Platinum Package, Full Service 5 Keyword Aggressive, Weebly E-Commerce Add-on, Full Service Form, Constant Contact (5,001 - 10,000 Contacts), USPS Shipping Method, Site Optimization, Google Ads - Pro, Bluehost SEO Tools Grow, Stripe, SEO Link Building - 5 Keyword (Standard), Sitelock 911, WordPress Theme, Sitelock CDN, 5 TB Network Bandwidth, AppMachine Mobile App Reseller Bundle, SiteLock Security - Prevent Plus, Adjustment, Pro, Domain Redemption, Domain Registration Transfer, Google My Business, MOJO Marketplace WordPress Plugin, 5-Pack of Reseller IPs to Sell, Currency Converter Widget, Comodo SSL Certificate, Bluehost SEO Tools Start Plus, Domain Name Registration
Default Payout
Know Your Cashback
Cashback Tracked in
24 Hours
Redeem Cashback in
60 Days
Missing Cashback Tickets NOT Accepted
No Cashback Tracking on App
Maximize Cashback Tracking
Max One Transactions allowed per user in a month for this store.
Cashback is not applicable on bulk orders.

Usage of Hosting is compulsory for cashback confirmation.

Domains and add-ons will not be payable.
Featured Deals
Shared Hosting - Get Up To 67% OFF + Free Domain (1 Year) + Free CDN
Get up to 67% OFF on shared hosting
Prices start at Rs 169/month

Features: Free domain for 1 year, Free CDN worth Rs 1399/year, Quick-Start AI Powered Templates, Drag-n-Drop Builder, Mobile-Responsive Themes, Automatic Site Optimization, 100+ Free Stock Image Library, SSL Certificate Protection, Automatic Daily Malware Scan & Email Marketing Tool
Bluehost Coupons: Domain Services Starts From Rs 699 Per Year
Manage your domain and all of its aspects from an easy-to-use control panel.
Change DNS records easily across multiple domains.
Protect your domain from expiring and accidentally being lost by enabling auto-renewal.
Switch back to manual renewal at any time.
Using this service helps ensure that your website domain names are always protected.