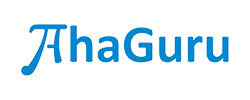 Ahaguru Coupons, Promo Code & Offers
Featured Deals
Class 12+ Courses At Just Rs.12,000
Buy math, physics, chemistry courses etc and get prepared for exams
Avail 200+ Lecture Videos, 750+ Solved Examples, 1000+ Practice Problems & more
Only Rs.12,000 for each course
Checkout landing page for more details
Recorded Video Courses for IIT JEE,CBSE, NEET From Class 8 To 12+
The lecture videos will deepen your conceptual understanding and strengthen your fundamentals. It also has unique problem solving techniques.
Carefully designed solved examples to help you build the confidence in problem solving.
The video solutions will help you to reinforce the conceptual understanding.
The graded practice problems will help you master problem solving techniques.
The practice problems will test your conceptual understanding.