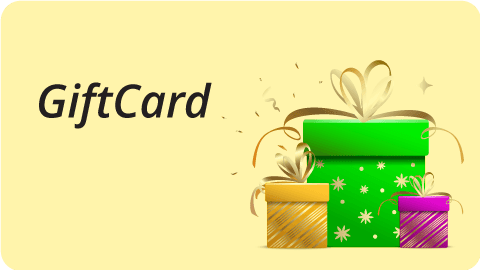 Yepme Gift Cards & Vouchers
Buy Yepme Vouchers & E-Gift Cards with Cashback
One of India's fastest growing online fashion brands, Yepme brings you 'fresh fashion' every day. Pick the latest trends in fashion apparels, shoes, bags, sunglasses and all kinds of fashion accessories for both, men and women as well as get expert fashion advice only on Yepme. And grab the best Yepme deals and big cashbacks only on Zingoy.
Oops! We're running out of stock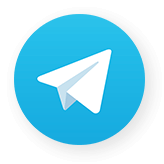 Subscribe to our Telegram channel
Get instant notification when it's back in stock.
Got an unused Yepme Gift Card to sell?
SELL NOW

Highest Cashback

10 Days Protection

Trusted Sellers
About Yepme Gift Cards
Keep Your Wardrobe Updated with Yepme Gift Cards from Zingoy
All the real fashion freaks probably know that Yepme is the perfect website if you are looking for the most unusual and trendiest apparels and accessories for everyone. Given that their team spends so much time in bringing the latest fashion to you, the prices are a bit steep. If you want to reduce the prices of the products on the website by gaining some cashback then you can surely try the Yepme gift cards from Zingoy.


When you buy any one or more of Yepme gift cards, you will get an instant cashback in your Zingoy account. It's up to you whether you want to use this cashback for buying more gift cards or you want the real cash. If you go for the latter option, you can simply link your bank account and get the cashback there within a few days. 

Why Yepme Vouchers Are Worth It?
Not convinced about how Yepme vouchers can help you? Here are a number of reasons you should buy and use Yepme gift cards from Zingoy:

If you are wondering about the time, effort and money needed to buy the right Yepme vouchers then you should know that the entire process requires just a few minutes on Zingoy. 
Yepme gift card vouchers make a great gifting option for your fashion loving friends and family.
You can directly order and send Yepme gift card vouchers from Zingoy to your friends and family as a gift. Just check the box 'I want to gift someone' after adding them to cart.
During festivals and sales there are various Yepme gift card offers that help you save more.
Availing these Yepme gift card offers via Zingoy also gets you cashback.
All cashback earned on buying Yepme gift card vouchers is credited within 3 hours.
Want to Sell Unwanted Yepme Gift Vouchers?
Yes, you can sell electronic and physical Yepme gift card vouchers on Zingoy
To do that just click the 'Sell a Gift Card' option on top of this page and share a few of your contact details as well as the details of the Yepme voucher.
If it's a physical gift card, you can still list it on Zingoy and Zingoy will convert it into a virtual gift card
You have the power to decide the price and Zingoy will only take a small fee when you intend to sell any Yepme vouchers
Earn Yepme gift card vouchers through Zingoy
If you have unused Yepme gift cards no need to worry you can sell your gift cards on Zingoy. Just fill the required details along with the Yepme gift vouchers validation period and the amount you want to sell. Get the maximum cashback on purchasing Yepme gift cards from Zingoy.
Sell unused Yepme gift cards on Zingoy
If you are looking to earn money and bring a smile on the other face than the Zingoy is the best place where you can sell your Yepme gift cards. Get an amazing cashback on your Yepme vouchers on buying gift cards from Zingoy. Keep checking Zingoy for latest Yepme gift card offers.