Titan Gift Cards & Vouchers
Get Titan Vouchers & Gift Cards along with exciting Cashback Offers
EARN UPTO
5.33 % Cashback
VALUE
CASHBACK
EFFECTIVE PRICE
VALIDITY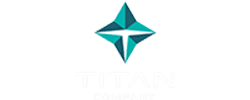 150.0
5.33 %
142.0
Oct 6, 2019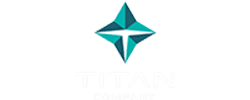 1000.0
0.0 %
1000.0
6-12 Months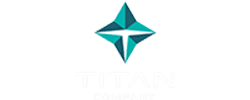 2500.0
0.0 %
2500.0
6-12 Months
Got an unused Titan Gift Card to sell?
SELL NOW

Highest Cashback

10 Days Protection

Trusted Sellers
About Titan Gift Cards
Titan Gift Cards & E-Gift Vouchers with Cashback Offers
Titan Gift Card Value
Validity Period
Cashback Offer
Rs. 2500.00
6-12 Months
12 %
Rs. 1000.00
6-12 Months
12 %
Rs. 150.00
Oct 6, 2019
5.33 %
Make Timeless Memories with Titan Vouchers
Titan Industries is the fifth largest producer of watches in the world and it's considered to be the most reputed brand in terms of watches. If you are thinking of offering a timeless gift to a loved one during this festive season then you need to consider the option of buying Titan Vouchers at Zingoy.
Choosing a watch for someone can be difficult, as it requires a lot of thought and deliberation on your part. Yet you are not 100% sure whether the recipient will like what you have chosen for them. Buying Titan vouchers instead save you a lot of time and effort. If you buy Titan gift cards from Zingoy, it also saves you money, in form of instant cashback offered by Zingoy on all vouchers.
Why Purchase Titan Gift Cards from Zingoy?
You should buy Titan Gift Cards from Zingoy only because of the following reasons:
100% genuine vouchers

You can get back to us within 10 days of purchase, in case the gift card doesn't work

All gift cards are updated swiftly

Smooth user experience

Great cashback offers on buying all Titan gift cards through Zingoy

Thousands already trust Zingoy and the number is growing day by day

Special offers on Titan gift card offers during Diwali, Dussehra, Christmas etc.

In case you bought or received a gift card accidentally and don't want to use it for any reason, you can sell it to other members of Zingoy and earn some money.
Got an unused Titan voucher? Sell it here!
Zingoy is also a customer-to-customer platform where you can even sell vouchers directly to other customers just like you. Here's how you can sell your unused Titan gift cards on Zingoy:
Sign up or log in to Zingoy

Add your mobile number to your profile and get it verified with an OTP

Click on 'Have Titan Gift Card to Sell?' link right above the listed gift cards

Type Titan, select the store, and give details of your Titan vouchers

Accept the Terms and Conditions and click Confirm

Once your gift card is verified by Zingoy, it will be listed with the others
A small processing fee will be charged by Zingoy based on the selling price and the balance of your vouchers. If someone buys your Titan vouchers, you will get the money in your Zingoy account, which you can transfer to your bank account.