VALUE
CASHBACK
EFFECTIVE PRICE
VALIDITY
500.0
0.0 %
500.0
6-12 Months
Oops! We're running out of stock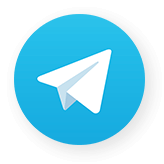 Subscribe to our Telegram channel
Get instant notification when it's back in stock.
Got an unused Gift Card to sell?
SELL NOW

Highest Cashback

10 Days Protection

Trusted Sellers
About Ola Gift Cards
Want to book a ride? Book it with Ola gift cards!

One of India's most popular cab services, Ola offers a range of transportation services at your fingertips. Be it a rickshaw, a mini cab, a car pool or a luxury cab- you can book your preferred ride within seconds with the Ola app. Thanks to Ola Money, paying for these rides is also a breeze. Now with the availability of Ola gift cards, a new dimension is added to the cab service.


Ola gift cards are a new way to save some extra money on your cab/ rickshaw rides, and buying them on Zingoy gets you some instant cashback on them. So be it for yourself or for others, buy Ola gift cards from Zingoy.

Zingoy offers much more than buying Ola vouchers for yourself
Many people believe that Zingoy is just another website for buying Ola vouchers or any other vouchers for your personal use when it's much more than that. Yes, you can buy attractive Ola vouchers from a range of options available by searching store-wise after logging in or signing up and yes you do get instant cash back. But there are other ways of using Zingoy.com.


You can use it to send Ola gift card vouchers to your loved ones directly. Just provide their email address and they will get a pleasant surprise on your behalf. It will save you the hassle of buying it yourself and then sending it to the person you bought it for. You can send Ola gift card vouchers directly by clicking the 'I want to Gift to Someone' option that appears on the top left corner of the page when you add Ola gift card vouchers to the cart.


Moreover, Zingoy also brings you all the latest Ola gift card offers live during festivals and sales, here. So you not only get to enjoy the savings of the Ola gift card offers, but also earn cashback on them for availing them via Zingoy.

Sell Away Unwanted Ola Gift Card Vouchers
You can also sell the extra Ola gift card vouchers that you bought accidentally or those which were gifted to you by someone. You can easily sell physical Ola gift card vouchers on Zingoy too. Just upload their information on the website and the physical vouchers will be converted into electronic ones and made available for sale on Zingoy.


While selling any Ola gift card vouchers or any other voucher/ gift card, you will need to sign up and log in at Zingoy website, share details of the card/vouchers, set a price and share your mobile number. If another person buys your Ola gift card vouchers, you will get the money quickly. You just need to pay a small fee to Zingoy for all the pains we take to make your gift cards/ vouchers available online.