Oops! We're running out of stock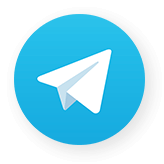 Subscribe to our Telegram channel
Get instant notification when it's back in stock.
Got an unused Gift Card to sell?
SELL NOW

Highest Cashback

10 Days Protection

Trusted Sellers
About Candere Gift Cards
Candere Vouchers: Online Jewellery Shopping by Kalyan Jewellers
Candere is the official online jewellery shopping portal of Kalyan Jewellers. Here you will get rings, earrings, pendants, necklace, bangles, bracelets, mangalsutra, chains, solitaires, and more in real gold, diamond, and silver jewellery. Candere Vouchers can be a great gifting option during Akshaya Tritiya, Diwali, Navratri, Dussehra, and many other auspicious occasions. You can even buy Candere Vouchers for yourself and at a discounted price, and later save more by clubbing them with Candere coupons and offers!
How to Buy Candere Gift Cards Online?
Candere Gift Cards are of different types online. Some are for diamond jewellery, some for gold jewellery, and others for coins & bars. Thus, pick those Candere Gift Cards which can be redeemed on your desired jewellery shopping. For instance, If you pick Candere Diamond Gift Cards then they won't be applicable on gold jewellery, and vice-versa. Therefore, read Candere Gift Card T&Cs before purchasing.
Candere Gift Card Balance Check
Candere Gift Card Balance can be checked in your Candere account itself. It is stored as Candere Wallet balance. You can use Candere Gift Card Balance for clover, peacock, chafa, and more jewellery collections.
Candere Discount Vouchers for Gold Jewellery
Candere Discount Vouchers for Gold Jewellery can be used for kyra, mudra, nimah, nivara, sankalp, and other wedding collections. You can also use them for evil eye, butterfly collection, nose pins, watch accessories, anklet, mang tikka, and more.
How to Use Candere Gift Vouchers?
Candere Gift Vouchers can be redeemed online on its website and mobile app for online shopping from Kalyan Jewellers. Add your Candere Gift Voucher code and PIN in the Candere Wallet section. You will then see your Candere Gift Voucher balance in your Candere Wallet. Now, simply pay via Candere Wallet at checkout. You can add multiple Candere Gift Vouchers into the wallet.
Candere Gift Voucher Code for Diamond Jewellery
Candere Gift Voucher Code for Diamond Jewellery can be used on just hearts miracle plate diamond rings, lucent cluster diamond stud earrings, tarini diamond mangalsutra, more. You can also save on making charges and get upto 60% off via Candere Gift Voucher Coupon Codes.
Candere e-Voucher Cashback Offers
Yes, you can earn handsome cashback on Candere e-Vouchers exclusively on Zingoy. You can then save more via bank instant discounts, Candere discount offers, Candere promo codes, and credit card reward points redemption.
Candere e-Gift Vouchers for Gold Coins
Candere e-Gift Vouchers can be used for certified authentic gold coins at the lowest gold rate. Coin pendants, ganesha, swastik, om, lakshmi, and other designs can be redeemed of any available weight of gold coins.
Candere e-Gift Cards for Gold/Silver Bars
Candere e-Gift Cards for Gold and Silver Bars have 2 variants in women and unisex. You can choose from 13 different varieties with the highest valued 50g gold bar worth around ₹3,26,700. 1 kg bar is the highest on the silver side which you can buy via Candere e-Gift Cards.
Candere Frequently Asked Questions
Q1. Can I use Candere Vouchers in Kalyan Jewellers?
No, you can only use it on the Candere app and website. For this, use Kalyan Jewellers vouchers.
Q2. Can I use multiple Candere Gift Vouchers in a single bill?
Yes, but make sure they are of the desired category from diamond, gold, and coins & bars. Platinum and silver options may also be available.
Q3. Can I use both Candere Gift Card and Candere Coupon Code together?
Yes. You can also avail payment offers like bank instant discounts and wallet cashback.