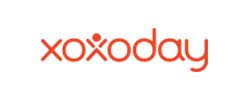 Xoxoday Coupons, Promo Code & Offers
Get latest Xoxoday Promo Code & Cashback Offers
Exclusive Xoxoday Cashback Offers with Coupons & Promo Code
Fly Over Virtual Cities - 30 Minutes Be a pilot for 30 min : Tickets at Rs.1050
Experience the thrill of flying over Vegas or any other city of your choice across the globe on a virtually realistic Boeing 737 with Flight 4 Fantasy. If you crave to take controls of the flight from the cockpit itself, you are in luck. Have a first-hand flying experience of a Boeing 737 with Flight4 Fantasy.
Rent A Private Yacht For 2-Hours In Mumbai for Rs.1387
Rent a private yacht for 2-hours in Mumbai. Sailing on a X-S63 Yacht, whether with family or with a group, will surely be a great experience. While aboard, be assured of sailing in style and comfort.
It is easy to sail for even novice sailors and the speedster kicks up in even the slightest breeze.
Paintball - 100 Balls : at Rs.713 + Extra Offers
Paintball as a de-stressing and fun activity has gained a lot of popularity over the recent years. You get to shoot people of other teams with paintball guns called markers. You will be given 100 paintballs to bring the other team down. I
Sunday Fun At Wet N Joy Water Park from Rs.1216 + Extra Offers
Wet N joy is a synonym to fun and masti. Welcome to India's biggest water park and enjoy unlimited water rides inside the majestic water park.
Get all set to have a magical experience at the Wet N joy water park. So, come up for a day full of fun with your family or friends and spend some quality time with them.
Day Pass To Della Adventure from Rs.2065
For those who are seeking an adventurous one day trip near Mumbai and Pune, Della Adventure lets you enjoy an absolutely thrilling time with a bunch of your friends or family. Cloud-hugs, picturesque landscapes, and exciting activities carry memories of a lifetime by visiting Della Adventure.
Family Camping At Kashid : Tickets from Rs.2098
The ideal weekend getaway should provide a pleasing change to your hectic routine and mental relaxation. What you need is a change in scenery. With our Kashid beach campsite you can trade the tarmac, rush, and worries of city life with an exotic blend of sun, sand, and total relaxation. This coastal paradise is just a three-hour drive away from the heart of Bombay and quite popular with tourists. However, Letscampout's site has none of the touristy trappings thanks to its unique location.
More About Xoxoday
List of the top Xoxoday coupons along with cashback offers
Xoxoday Offers Category
Offers
Sunday Fun At Wet N Joy Water Park from Rs.1216 + Extra Offers
from Rs.1216 + Extra Offers
Paintball - 100 Balls : at Rs.713 + Extra Offers
10% Off
Rent A Private Yacht For 2-Hours In Mumbai for Rs.1387
10% Off
Fly Over Virtual Cities - 30 Minutes Be a pilot for 30 min : Tickets at Rs.1050
Tickets at Rs.1050