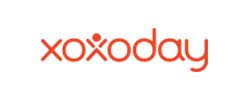 Xoxoday Coupons, Promo Code & Diwali Offers
Get latest Xoxoday Promo Code & Cashback Offers
Exclusive Xoxoday Cashback Offers with Coupons & Promo Code
Elephanta Caves Tour at Rs.1600 + Extra Offers
Explore the beautiful and famous Elephanta Caves of Mumbai, which are one of the prime tourist destinations of the city. These are age-old caves, which everyone who is visiting Mumbai must visit.
Family Camping At Kashid : Tickets from Rs.2098
The ideal weekend getaway should provide a pleasing change to your hectic routine and mental relaxation. What you need is a change in scenery. With our Kashid beach campsite you can trade the tarmac, rush, and worries of city life with an exotic blend of sun, sand, and total relaxation. This coastal paradise is just a three-hour drive away from the heart of Bombay and quite popular with tourists. However, Letscampout's site has none of the touristy trappings thanks to its unique location.