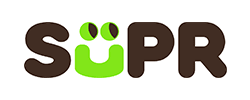 Supr Daily Coupons, Promo Code & Offers
Get latest Supr Daily Promo Code & Cashback Offers
Rewards For Shop & Earn
Temporarily No Cashback Available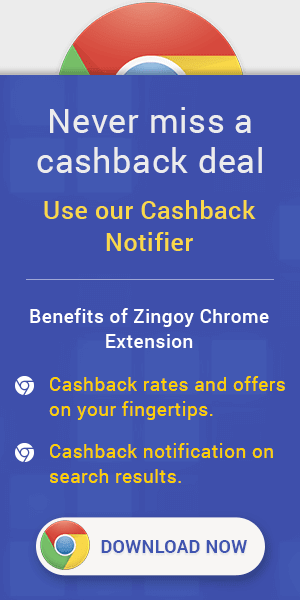 Exclusive Supr Daily Cashback Offers with Coupons & Promo Code
Get Supr Daily 30 Daily Free Access Coupon Code
Get Free 30 Days Supr Access on Supr Daily
Offer is User Specific
Apply Coupon Code to avail the offer
Limited Period Offer
| Supr Daily coupons | Offer details |
| --- | --- |
| Supr Daily discount | Free 30 Days Trail |
| Offers for | Specific Users |
| Offer available for | Limited Period |
Expiring In about 1 month
Get Flat 36% Off on Popular Essential - Broken Wheat/ Daliya (500g)
Get Flat 36% Off on Popular Essential - Broken Wheat/ Daliya (500g)
Buy for Rs.32
Worth Rs.50
Limited Period Offer
Supr Daily Promo Code: Get 7 Day Free Trial Access
Get 7 Day Free Trial Access for Supr Daily
Apply Coupon Code to avail the offer
Limited Period Offer
Expiring In about 2 months
Supr Daily Membership Coupons: 3 months at Rs 199
Buy Supr Daily Membership at Rs.199 for 3 months
Apply Coupon Code to avail the offer
Limited Period Offer
Expiring In about 2 months
Buy 7 or more products & Get Extra 10% Instant Discount
Buy 7 or more products & Get Extra 10% Instant Discount
Apply Coupon code to avail the offer
Limited Period Offer
Expiring In about 2 months
Supr Daily Promo Code: Get 15% Off On Orders
Avail Offer for 2 Deliveries.
Applicable only on Following orders- amul cheese slice 200g , epigemia greek yogrut Bluberry 90g , fortune rice bran oil 1L , amul fresh paneer 200g , eggs (6Pc) , Dosa Batter Fresh ( 500g) , Gokul Buttermilk 500ml , amul masti 400g , ID whole wheat chapati (10 pc).
Use code to avail the offer.
More About Supr Daily
List of the top Supr Daily coupons along with cashback offers
Supr Daily Offers Category
Offers
Get Supr Daily 30 Daily Free Access Coupon Code
Get Free 30 Days Supr Access on Supr Daily
Supr Daily Membership Coupons: 3 months at Rs 199
3 [email protected] Rs 199
Supr Daily Promo Code: Get 7 Day Free Trial Access
Get 7 Day Free Trial Access
Get Flat 36% Off on Popular Essential - Broken Wheat/ Daliya (500g)
Get Flat 36% Off
Supr Daily is an app-based service provider. It provides home delivery on various categories such as milk, fresh vegetables, dairy products, daily needs, fresh fruits, bakery & biscuits, ready to cook, beverages, rice products, snacks & sweets, staples, flours & pulses, masala & spices, spreads & sauces, breakfast & cereals. You will get access to top brands here such as Nestle, Amul, Mahananda, Chitale, Warana, Mother Dairy, Heritage, Aksyayakalpa, Nandini, Gokul, Danone and more. Now, instead of going to the supermarket such as Dmart & Big Bazar, get awesome discounts home delivered so get your daily grocery and necessity list ready and just Supr Daily it.
Enjoy Supr Daily offers with Zingoy cashback
When you come to Zingoy to get the best and exclusive offers on Supr Daily, you enjoy a double treat. Firstly with Supr Daily offer and secondly with Zingoy cashback. The Zingoy cashback you earn can be utilized for buying gift cards and vouchers or you can transfer the amount to your bank account. Follow these simple steps to earn Zingoy cashback for Supr Daily.
Login or Sign up on Zingoy

Search for "Supr Daily" in the search bar on the top right corner.

Find the listed Supr Daily coupon codes on the store page and make your choice by clicking on "SHOP & EARN".
There are some exclusive Supr Daily coupons that you can get only on Zingoy as it can be used by both new and existing users.
Supr Daily Features
Tell Supr Daily what you feel like buying as late as 11 pm, and it will deliver by 7 am the next day.

Whether you need a pack of curd or an apple, Supr Daily will deliver to your doorstep as it has a 'no minimum order' feature.

Buying fresh isn't always eating fresh. Order only what you need & Supr Daily will deliver it fresh daily!

Set your needs on autopilot, sit back and relax as we take care of your daily needs, every day with the 'schedule deliveries' feature.
Supr Daily milk coupon codes
India is known as a milk nation as it loves milk. Be it any time of the day, milk gets a place in every meal. The main reason for milk popularity is its ability to provide necessary nutrients to the body for an energetic day. Now with Supr Daily, you don't need to visit a dairy farm to get your milk as it delivers fresh and unadulterated milk at your doorstep at the same price. Get the best Supr Daily milk coupon codes exclusively on Zingoy.
Supr Daily old and new user offers
A newly registered user to Supr Daily gets a free cold storage bag which can be utilized for milk and dairy products to keep it fresh for a long time. Visit Zingoy and catch the latest Supr Daily promo code for existing customers. For exclusive Supr Daily new user promo codes visit the Zingoy app. Supr Daily new user offers are updated frequently by Supr Daily and Zingoy. Now, existing users can save more with Supr Daily referral codes. If your friend or referral signs up with your code you get rewards in your Supr wallet.
Save more with Supr Daily App
When you download the Supr Daily app for the first time, the doors for exclusive offers open for you. You can get Supr Daily promo codes which entitle you to get free milk for a week on certain T&C's. If you don't get one, no need to worry. Visit Zingoy and search for Supr Daily promo codes and you will find lots of awesome ones. These promo codes may also get you Supr Daily cashback so you can use it for future orders. Also get upto 50% off on fresh vegetables such as onion, tomato, and potato on the Supr Daily app.
Supr Daily recharge offers
To order on Supr Daily you need to pay via Supr wallet so as and when required you need to recharge it. Now save extra with recharge coupons available on Zingoy. Apply the coupon code while recharging on Supr Daily and enjoy the discount.
Supr Daily bank, wallet & UPI offers
Now paying your Supr Daily bills is rewarding! Save more with additional bank & wallet offers. Banks such as HDFC, AXIS, ICICI, SBI and more provide cashback and discount offers via cards and net banking payments. Wallets such as OlaMoney, Paytm, PhonePe, PayZapp, Freecharge, Mobikwik and more provide cashback offers and promo codes. UPI payment gateways such as Google Pay and Amazon Pay rewards it's users with scratch cards and cashback respectively.
Supr Daily Frequently Asked Questions
Q1. How do I get Free Trail Access for Supr Daily?
A. You can use 7 days free trial access Supr Daily coupons from Zingoy.
Q2. Is there any offers on Supr Daily Membership Plans?
A. Yes, you can get Supr Daily Membership for 3 months at Rs 199 using Supr Daily promo code.
Q3. Does Supr Daily delivery in Corona Pandemic?
A. Yes, Supr Daily do offer delivery in Corona pandemic for more information you can contact the Supr daily customer support number.
Q4. Can I get Supr Daily Bag for Free?
A. Yes, you can get Supr Daily bag for free by just subscribing 1-month plan.
Q5. Is there any Supr Daily milk offers and coupons available?
A. You can visit Zingoy Supr Daily stores for the latest coupons and offers on milk and other grocery items.
Q6. Is there any bank or wallet offers on Supr Daily?
A. Yes, you can use various bank debit or credit cards, internet banking to make payment also you can opt for COD.
Q7. How do I cancel my account on Supr Daily?
A. You can easily cancel your account by just deleting it from Supr Daily app.
Q8. How quickly Supr Daily delivers milk and groceries?
A. You can conveniently book your order before 11 pm from home and ordered will be delivered before 7 am with no minimum order.
Q9. How Supr Daily Subscription work?
A. You can easily subscribe to Supr Daily. You have to just choose brands, the number of quantity to be delivered and set the frequency. Make payment for 3-day trial deliveries or place 30-day full month delivery.