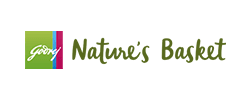 Nature's Basket Coupons, Promo Code & Cashback Offers
Get latest Nature's Basket Promo Code & Cashback Offers
Cashback For Shop & Earn
Temporarily No Cashback Available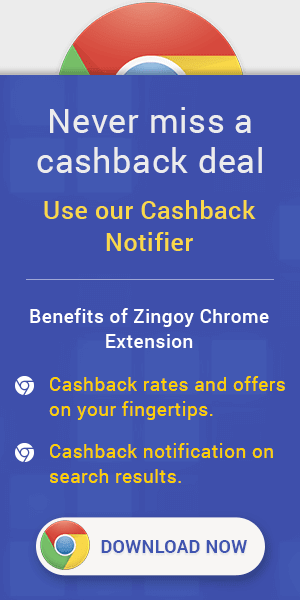 Exclusive Nature's Basket Cashback Offers with Coupons & Promo Code
Roasted Watermelon Seeds 125 g at Rs.177
Providing a powerful dose of essential minerals, these Healthy Alternatives Roasted Watermelon Seeds from Godrej Nature's Basket come in a conveniently sized bottle of 125 gm. Packed with iron, magnesium, copper, these watermelon seeds are not only a tasty but an extremely nutritious snack. A sprinkle of cinnamon or a mix of lime juice can make them more flavorful.
Nature's Basket Cashback Offer: Masala Noodles - Maggi - 420 g at Rs.65
Maggi Masala Noodles brings hot and spicy taste with different masalas and spices used in it. These Masala are full of Indian taste has no artificial flavor. It is 100% suitable noodles for vegetarians. It has vegetable extracts with dietary fibers which improves and speed up digestion.
Nature's Basket Cashback: Chicken Seekh Kabab - Prasuma - 300 g at Rs.175
Buy Chicken Seekh Kabab - Prasuma - 300 g At Very Low Cost. 100% Pure & Fresh Items. Safe Delivery at Your Doorstep. All Payments Modes Accepted.
Nature's Basket Offer: Pomegranate & Green Tea Ice Tea - Mangajo - 250 ml at Rs.175
Mangajo Ice Tea Pomegranate & Green Flavour is made of natural tea and Pomegranate & Green as there are no artificial colors added in it. It has a limey sweetness but without the essence of sugar. It is a great refreshing drink on a hot summer day. Rich in Vitamin C.
More About Nature's Basket
Nature's Basket Coupons & Promo Codes with Cashback Offers
Nature's Basket Offers Category
Offers
Nature's Basket Offer: Pomegranate & Green Tea Ice Tea - Mangajo - 250 ml at Rs.175
At Rs.175
Nature's Basket Cashback: Chicken Seekh Kabab - Prasuma - 300 g at Rs.175
At Rs.175
Nature's Basket Cashback Offer: Masala Noodles - Maggi - 420 g at Rs.65
At Rs.65
Roasted Watermelon Seeds 125 g at Rs.177
At Rs.177