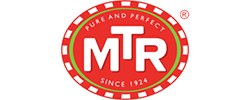 MTR Foods Coupons, Promo Code & Offers
Get latest MTR Foods Promo Code & Cashback Offers
VALIDATE CASHBACK
60 Days
Exclusive MTR Foods Cashback Offers with Coupons & Promo Code
MTR Turmeric Powder Offer : Get Flat 15% Off
Buy MTR Turmeric Powder 100 grams for Rs.28 | MRP Rs.32
Expiring In about 1 month
Upto 10% Off On Select Products+ Free Shipping On Orders Above Rs.100
Get 10% discount on products like pickle,Badam mix, idli mix and many more items.
Buy 2 And Get 1 Free On MTR 3 Minutes Ready To Eat Breakfast
Now buy delicious ready to eat breakfast like Poha, Upma, kesari halwa and more. Buy 2 packs and get 3rd absolutely free.
Expiring In about 2 months
Expiring In about 2 months
More About MTR Foods
List of the top MTR Foods coupons along with cashback offers
MTR Foods Offers Category
Offers & Discount Details
Buy 2 And Get 1 Free On MTR 3 Minutes Ready To Eat Breakfast
Buy 2 And Get 1 Free + Upto 30.24% Cashback
Upto 10% Off On Select Products+ Free Shipping On Orders Above Rs.100
Upto 10% Off + Upto 30.24% Cashback
Masala Upma Mix Offer : Buy for Rs.54
Buy for Rs.54 + Upto 30.24% Cashback
MTR Turmeric Powder Offer : Get Flat 15% Off
Get Flat 15% Off + Upto 30.24% Cashback