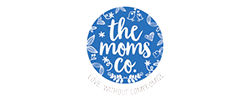 MomsCo Coupons, Promo Code & Offers
Get latest MomsCo Promo Code & Cashback Offers
VALIDATE CASHBACK
60 DAYS
Exclusive MomsCo Cashback Offers with Coupons & Promo Code
MomsCo Discount Offer: Upto 30% Off On Products
Shop for Momsco best baby, hair care, skin care range. Moms Co. use only the most effective natural ingredients for our products and all products are Australian-Certified Toxin-Free™ & Made Safe™
Expiring In about 1 month
Buy MomCo Natural Baby Cream for Face now for Rs 315
Natural Baby Cream for Face boasts of Organic Oils, Butters and Natural Protein. Offers Deep Moisturisation for Baby Soft Skin. Paraben and Mineral-Oil free. Buy at flat 20% off now!
MomsCo Natural Protein Shampoo At Just Rs.429
Natural, Toxin-Free Protein Shampoo for Hair uses Gentle, Low-Lathering Coconut-Based Cleansers to clean your hair with the Natural Proteins from Wheat and Silk strengthen, moisturise and help reduce the damage caused by harsh chemicals and pollution.Paraben-Free and Sulphate-Free, it's a 100% Chemical Free Shampoo.
Expiring In about 1 month
MomsCo Natural Nourishing Hair Oil At Just Rs. 393
Nourishing Moroccan Argan Hair Oil is a toxin-free powerful combination of 8 oils and Natural Vitamin E that strengthens hair, adds shine and prevents hair loss. Get the Best Natural Hair Oils with our Natural Nourishing Hair Oil. Enriched with the goodness of 8 Oils and Natural Vitamin E that strengthen hair, add shine & prevents hair loss.
Expiring In about 1 month
Discount Offer On Face Care: Buy 2 Natural Vita Rich Face Wash At Just Rs.325 Each| MRP Rs.348
Momsco Natural Face Wash enriched with Vitamins C, B3 & B5 gently cleanses skin leaving it soft, glowing & hydrated. With gentle cleansers and astringents, it is suitable for all skin types.
Expiring In about 1 month
MomsCo Discount Offer: Protein Hair Fall Bundle At Just Rs.799
Shop for Protein Hair Fall Bundle which reduce Hair Fall & Strengthen. Includes Wheat, Silk Proteins and Argan Oil. Actual Price Rs.848.
Expiring In about 1 month
Discount Offer: Natural Baby Kit with Wash and Lotion At Just Rs.299
Natural Baby Wash, a toxin-free combination of Coconut based mild cleansers that gently clean while oils like Avocado, Organic Chamomile and Organic Aloe Vera gel help soften and soothe your baby's delicate skin.
Expiring In about 1 month
Flat 15% Off On MomsCo Natural Bath Essentials for Baby
Buy For Rs.999| MRP Rs.1179. Give baby a gentle bath with our Tear-Free Natural Baby Wash and Shampoo. Follow it up with our Natural Baby Lotion that helps keep baby's skin soft and silky.
Vita Rich Repair Kit Discount Offer : Get Flat 9% Off
Buy Vita Rich Repair Kit which includes Face wash, Face Cream, Face Serum
Very Dry Sensitive Skin Solution : Get Flat 17% Off
Buy Very Dry Sensitive Skin Solution for Rs.999 | MRP Rs.1198. The Kit Includes Natural Soothing Relief Wash & Natural Soothing Relief Lotion.
Protein Hair Fall Solution Offer : Get Flat 14% Off
Buy Protein Hair Fall Solution for Rs.1249 | MRP Rs.1449. The Box Includes Natural Protein Shampoo + Natural Protein Conditioner + Natural Protein Serum.
Expiring In about 2 months
More About MomsCo
List of the top MomsCo coupons along with cashback offers
MomsCo Offers Category
Offers & Discount Details
MomsCo Natural Nourishing Hair Oil At Just Rs. 393
Just Rs. 393 + Flat 30.0% Cashback
MomsCo Natural Protein Shampoo At Just Rs.429
Just Rs.429 + Flat 30.0% Cashback
MomsCo Discount Offer: Upto 30% Off On Products
Upto 30% Off + Flat 30.0% Cashback
Buy MomCo Natural Baby Cream for Face now for Rs 315
Flat 20% off + Flat 30.0% Cashback