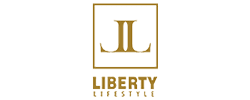 Liberty Lifestyle Coupons, Promo Code & Offers
Featured Deals
Liberty Lifestyle Discount Offer: Rebel Men Perfume At Just Rs.1699
If being the adventure yourself is what you believe in, then nothing better than the fragrance of Rebel could meet your soul. This fragrance rebels against the monotony of the usual with its rich texture made up of bergamot and lemon, jasmine and lavender, cedarwood and tobacco.
Women Dream Perfume At Just Rs.1999
Dream is a combination of floral and spicy fragrances mixed with luxurious patchouli and the richness of white musk that adds the right amount of spice to your evenings.
Marine Perfumes For Men At Just Rs. 1699
Named after depths of the oceans, Marine ensures that it fills your mornings with much-needed energy in your senses with just one spritz of it. The youthful notes of this perfume is a perfect blend of citrus, mint, violet and cedarwood that takes you to in a dream of cool sea breeze caressing your skin.
Flirt Female Fragrance At Just Rs. 2199
It's a fragrance that's lively, teasing, coquettish and oriental; that evokes a sense of tenderness and beauty in the hearts of the beholder.Just a spritz of Flirt will take you into the world of glamour with its strong base notes cocoa, tuberose, tonka bean, vanilla and musk. An ideal companion, for dates and night outs.