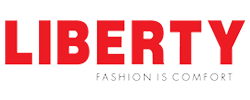 Liberty Coupons, Promo Code & Offers
Get latest Liberty Promo Code & Cashback Offers
Cashback For Shop & Earn
Temporarily No Cashback Available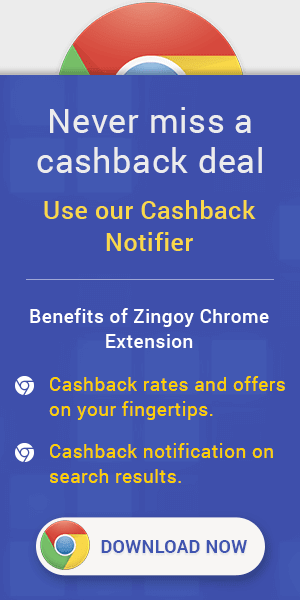 Exclusive Liberty Cashback Offers with Coupons & Promo Code
20% Off On Liberty Gliders & Coolers
Products Like Coolers Men's Camel Casual Thong (CT-005), Coolers Men's Brown Casual Slipper (PLATY), Coolers Men's Brown Formal Sandal (7123-84), Coolers Men's Black Formal Sandal (7123-84) and more.
100% Original & Authentic Products. Available in Various Size, Design, & Color. Easy Return & Replacement Available. All Payments Modes Accepted.
Offer is Limited.
Prefect Kid'S Black Ballerina (N.S/GIRL) at Rs.399
School shoes from Prefect are all kids first choice.
They are extremely comfortable to wear and durable.
The strength is the USP of the footwear.
Let your kids jump, run and enjoy their school life with prefect school shoes.
Senorita Women's Fashion Footwear From Rs.299
Every piece of senorita footwear has a fashion statement of its own.
The designs are inspired from the trends around the world suitable to Indian taste and needs with a comfort element in each piece of footwear.
Offering a huge collection of heels, platforms, flats and ballerinas, the senorita brand speaks the language of style and has a remarkable collection to die for.
Force 10 Kids Black School Non Lacing (SCHZONE-V) at Rs.299
Avail an exciting and edgy collection of sport shoes from Force 10. Run away from the monotonous board room meetings and consortiums and revitalize the sports spirit in you.
At Just Rs.299 Worth Rs.600
Windsor Men's Black Formal Shoes at Rs.2199
This Formal shoe for men is appropriate to be worn when you have to walk on tough terrains. This shoe is manufactured using direct injection technology. The upper is manufactured using drymill leather and the sole using PU. This is a slip on shoe and extremely convenient to wear. This shoe comes with the five sensors tehcnology which provide maximum comfort to the foot and work on the pressure points of the foot providng adequate comfort and support to the foot.
Kids Shoes Starts From Rs.72
Shop for slippers, ballerinas, school shoes, casual shoes and more at great prices. Range starts from price as low as Rs.72
The Wedding Collection: Starts From Rs.200 [Shoes, Sandals, Heels & More]
Shop for party ready formal and shiny shoes for men, heels, flats, studded slippers for women and more at great discount.
More About Liberty
List of the top Liberty coupons along with cashback offers
Liberty Offers Category
Offers
Force 10 Kids Black School Non Lacing (SCHZONE-V) at Rs.299
50% Off
Senorita Women's Fashion Footwear From Rs.299
Footwear From Rs.299
Prefect Kid'S Black Ballerina (N.S/GIRL) at Rs.399
Rs.299
20% Off On Liberty Gliders & Coolers
20% Off