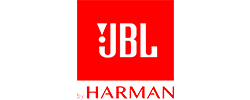 JBL Coupons, Promo Code & Offers
Get latest JBL Promo Code & Cashback Offers
VALIDATE CASHBACK
60 DAYS
Exclusive JBL Cashback Offers with Coupons & Promo Code
JBL Coupons: Flat 50% Off on Bluetooth Earpods
Buy JBL Bluetooth Earpods at just Rs.3999 | MRP Rs.7999
JBL Offers: Upto 50% Off on Wireless Products
JBL Cashback Offers : Now shop for JBL Wireless Products and get up to 50% discount. Shop Wireless Wireless from categories like JBL Wireless Headphones, JBL Wireless Home Speakers, JBL Wireless Portable Speakers, JBL Wireless Soundbars and more.
Expiring In about 1 month
JBL Discount Coupon: Flat 44% Off On JBL Flip 3 Stealth Edition
Buy for just Rs. 4499| MRP Rs. 7999. No icon Wireless Bluetooth Streaming, No icon 10 Hours of Playtime and No icon IPX7 waterproof.
Expiring In about 1 month
More About JBL
List of the top JBL coupons along with cashback offers
JBL Offers Category
Offers & Discount Details
JBL Promo Code: Flat 24% Off on TUNE 160BT
Flat 24% Off + Upto Rs 456 Cashback
JBL Discount Coupon: Flat 44% Off On JBL Flip 3 Stealth Edition
Flat 44% Off + Upto Rs 456 Cashback
JBL Offers: Upto 50% Off on Wireless Products
Upto 50% Off + Upto Rs 456 Cashback
JBL Coupons: Flat 50% Off on Bluetooth Earpods
Flat 50% Off + Upto Rs 456 Cashback