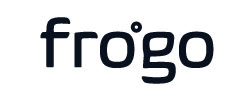 Frogo Coupons, Promo Code & Offers
Top Cashback Rates
Payout Only Applicable South Delhi & Gurugram.
Payout on purchase of Rs.300 & above
Payout on purchase of Rs.299 & below
Know Your Cashback
Cashback Tracked in
1 Hour
Redeem Cashback in
60 Days
Accepts Missing Cashback tickets
Cashback Tracking on Mobile Site
Maximize Cashback Tracking
The minimum order value should be Rs 300 and above
Max 3 transactions are allowed per user, per month, per IP
Correct Cashbacjk will be calculated at the time of validation


Its applicable on South Delhi & Gurugram.

Please make sure that your shopping cart is empty in the shopping trip. If it is not empty please empty your cart and visit the store via Zingoy again.
Clear the cookies before going ahead with the transaction.
Payment will be made only on validated orders.
Earnings from Frogo can be redeemed as vouchers or in Bank account.
Also Remember
App Tracking Not Applicable

Cashback not applicable on payment with store credit/gift cards.
Cashback is paid excluding Shipping, Taxes or any other charges
Cashback is not applicable on bulk orders.

Featured Deals
Haldiram Masala Idli [pack of 3] at Rs. 36
Add 3 Pack of Haldiram Masala Idli in your cart
Final cart value will be Rs.310
Order & get Flat Rs.200 Zingoy Cashback
Effective price will be Rs.110 [for 3 pack]
i.e Rs.36 Each
Haldiram Schezwan Chilli Paneer Wrap at Rs.63 Only
Add 3 qty of Haldiram Schezwan Chilli Paneer Wrap in your cart
Final cart value will be Rs.390
Order & get flat Rs.200 Zingoy cashback
Effective price will be Rs.190 [for 3 ]
i.e Rs.63 Each
Desi Chicken Momos at Rs.110 only
Add Desi Chicken Momos [worth of Rs.310] in your Cart
Final cart value will be Rs.310
Order & get flat Rs.200 Zingoy cashback
Effective price will be Rs. 110
Get A Whey Ice Creams Just at Rs.67
Add Keto Friendly Belgian Chocolate + Sicilian Pistachio (High Protein) & Strawberry Cheesecake in cart
Final Cart value will be Rs.403
Order & Get flat Rs.200 Zingoy Cashback
Effective price be Rs.203 [ for 3 ]
i.e Rs.67 Each