Freshmenu Coupons, Promo Code & Cashback Offers
Get latest Freshmenu Promo Code & Cashback Offers
Cashback For Shop & Earn
Temporarily No Cashback Available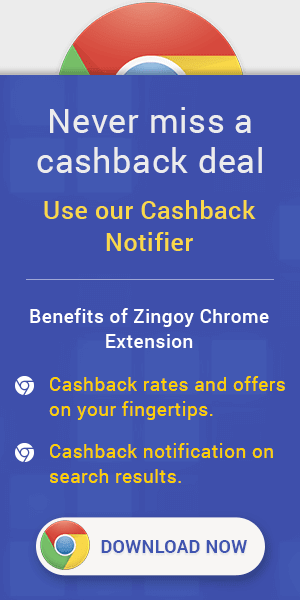 Exclusive Freshmenu Cashback Offers with Coupons & Promo Code
14% Off On Shredded Chicken Spaghetti with Sausages
You're in for a treat! This delicious dish is made with marinated shredded chicken cooked with spaghetti tossed in a creamy white sauce with mushrooms and onions. Garnished with fresh parsley, finished off with parmesan and chicken frankfurters, complete this stellar, saucy bowl. Serves 1.
16% Off On Chicken Steak Broccoli Stir Fry
What happens when you dice a whole leg of chicken and marinate it in a piquant sauce doused in teriyaki? You get perfect cubes of chicken ready for a delicious stir fry! Add to these cubes of chicken some broccoli and other summer vegetable and toss them in with a delicious sauce filled with the goodness of Asian flavours – and you've got yourself a meal sans all the unwanted carbs. Wanna try something delicious, satisfying and good for you? Order it, already!
Freshmenu Discount: 31% Off On Achari Paneer Tikka Wrap
Achari Paneer Tikka Wrap- Dig into this spicy-tangy treat of cottage cheese, vibrant bell peppers and onions and drive those hunger woes away as they strike. Laid snugly in a soft Laccha Paratha, this dish will tickle your senses with its explosive flavours and hearty textures.
25% Off On BLT Chicken Club Sandwich (Available from 11:00AM)
Sigh in pleasure with these delicious layers of goodness. The layers come perfectly delicious with chicken bacon, lettuce, tomatoes, chicken ham and fried eggs to take you on a scrumptious journey you wont be able to forget. Comes with Potato Crisps on the side.
Freshmenu Wllness Wednesday Offer: Pay Using Paypal & Get 100% Cashback
Products Like Stir-Fried Chilli Paneer 'n' Quinoa Superbowl, Teriyaki Chicken Quinoa Superbowl, Peri Peri Chicken 'n' Quinoa Olive Rice, Jamaican Pulled Chicken Keto, Paneer Cutlets 'n' Quinoa-Chickpea Superbowl, Creamy Peppercorn Chicken with Brown Rice, Sesame Chicken Mega Salad - 791 kcal, FM Signature Roasted Chicken Caesar Mega Salad - 230 kcal, Russian Salad - 152 kcal. 100% Pure & Fresh Food.
Freshmenu Big March Sale : Flat 30% Off
Now get 30% discount on Freshmenu food orders. Get 30% off on 1st order + FREE Delivery and 50% Cashback using PayPal.
Freshmenu Chicken Chili Offer: 30% Off On Keto White Chilli Chicken
Freshmenu Discount Cashback: It isn't just the name that's catchy. Believe us, this creamy and cheese-laden keto meal is a tasty treat just waiting to happen to you! Green chillies, sautéed with onion and garlic, lend their heat to the julienned chicken breast that is tossed in. A dash of cumin and oregano, for that earthy-herby zing, bell peppers, zucchini and jalapeño invite a cheesy white sauce to generously baste the sautéed chicken. The White Chilli-Chicken, is topped off with mozzarella, cheddar, coriander and jalapeño and finished off in an oven for a little tan. Serves 1.
Freshmenu Dal Makhani 'n' Jeera Rice Offer: 30% Off
Garlic infused black dal simmered in our signature creamy tomato-based gravy, served on a bed of aromatic jeera rice, is garnished with fresh cream and coriander leaves. This makes the delicious staple, a notch higher. Serves 1.
30% Off On Paneer Butter-Masala 'n' Peas Pulao
If rice (chawal) is your thing and paneer butter masala makes you go weak in the knees, then this dish is meant for you! Delicious paneer tikka cooked in a rich tomato makhani gravy served on a bed of aromatic coriander pea rice. This is home food with a gourmet twist. Serves 1.
Freshmenu Biriyani Offer: 30% Off On Chicken Tikka Dum Biriyani
Freshmenu Chicken Dum Biriyani Promo Offer: Buy Chicken Tikka Dum Biriyani From Freshmenu are 100% Pure & Fresh. Safe Delivery at Your Doorstep. Accept all Payments Modes. Limited Offer.
Freshmenu Offer: Get 30% off on 1st order + FREE Delivery and 50% Cashback using PayPal
Order Food From Freshmenu and Get 30% Off On 1st Order. This Offer is For Paypal. Paypal User will Get Free Delivery + Extra 50% Off..100% Pure & Fresh Items. Offer Is Limited.
35% Off On Masala Omelette 'n' Garlic Bread
India has since long, lovingly adopted this very French omelette. From train stations to gourmet Indian-restaurants – masala omelettes are always on stand-by, a result of interlacing the good ol' omelette with a quintessential masala, making it even more irresistible. Served with two slices of multi-grain garlic bread, we give you the fluffy, flavourful and fantastic masala omelette. Serves 1.
Freshmenu Discount Cashback: 18% Off On Junglee Sandwich 'n' Hash Browns
Freshmenu Discount Offer on Junglee Sandwich: What's so junglee about a junglee sandwich? The fact that it's absolutely wild, of course! Add some craziness to your day with our Junglee Sandwich - a veg sandwich loaded with paneer, cabbage, carrots and indulgent cheese layered between delicious marble-bread slices and served with golden-fried hash browns. Serves 1. 100% Pure & Fresh.
More About Freshmenu
Freshmenu Coupons & Promo Codes with Cashback Offers
Freshmenu Offers Category
Offers
25% Off On BLT Chicken Club Sandwich (Available from 11:00AM)
25% Off
Freshmenu Discount: 31% Off On Achari Paneer Tikka Wrap
31% Off
16% Off On Chicken Steak Broccoli Stir Fry
16% Off
14% Off On Shredded Chicken Spaghetti with Sausages
14% Off
Freshmenu Offers Fresh, Delicious Food that always arrives promptly!
Fresh ingredients are at the very core of Freshmenu, ensuring that customers always get food which is nutritionally at its peak. Coupled with an ever-changing menu that leaves even their fiercely loyal customers guessing about its contents, Freshmenu offers a clearly refreshing approach to food preparation and delivery which has rarely been seen in India till now.
Lip-smacking Freshmenu Coupons on Zingoy
From time to time, offers a variety of different Freshmenu promo codes which may be for:
New customers joining the platform

Applicable to specific cuisine types say Mexican or Italian, etc.

Relevant for certain meals only (say orders placed just for lunch) or for ones placed within particular time periods
Now what Zingoy does is that it offers Freshmenu cashback over and above the benefits you already get to enjoy through Freshmenu coupons. That is the reason today we find so many Freshmenu loyalists all making a beeline onto Zingoy to place their scrumptious Freshmenu orders.
How do I avail Freshmenu cashback offers on Zingoy?
The first step to availing attractive Freshmenu cashback offers on Zingoy is, of course, to sign up (if you haven't yet!) and login. After that:
Find the Freshmenu coupon that you would like to avail and copy it

Click on 'Shop and Earn'. This ensures that you get requisite cashback for the Freshmenu offer that you avail
No doubt, with a number of different Freshmenu offers, there may be times when you overlook obtaining cashback on Zingoy. Now, to ensure that you don't miss out, we definitely recommend that you install the Zingoy Chrome Extension for your browser. That way, whenever you browse the delicious offerings on Freshmenu, the extension starts blinking to remind you about Freshmenu cashback which is clearly there for the taking.
Now, among the many reasons for which Zingoy has clearly emerged as India's Number One cashback site, is the 'Joy of Sharing' feature. As you can see, this appears as a pane at the top of this page. With this feature, you can share attractive coupons and offers with your friends and family. Each time they make a purchase using the Freshmenu promo code that you shared, you receive cashback on that!
It is all of these various attractive facets that have repeatedly ensured Freshmenu patrons coming back to Zingoy to place their mouth-watering orders!