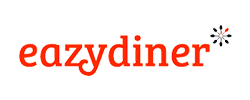 EazyDiner Cashback Offers & Coupons
Get latest EazyDiner Cashback offers along with coupons and promo code
Cashback For Shop & Earn
Temporarily No Cashback Available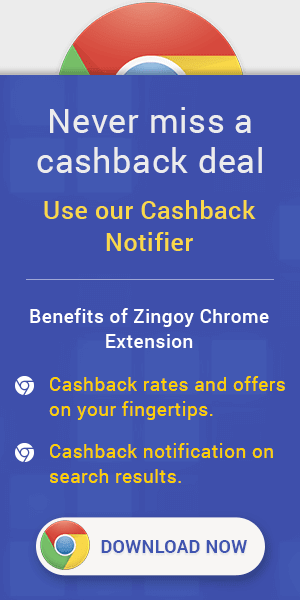 Exclusive Cashback Offers from EazyDiner
Eazydiner Coupons : Flat Rs.250 Off on any prepaid meal with Yes Bank Cards (Min: 500)
INR 250 off on any pre-paid meal on EazyDiner. Minimum bill amount should be INR 500. Valid till 31st December 2018. This deal cannot be clubbed with any other deal or offer
The Beer Cafe Offers : Bear + Main Course at Rs.349 only
This summer, we have got you a reason to enjoy your booze without guilt with Super Hot Deals. Yes, you read it right! Put on your dancing shoes and let your hair down at The Beer Café. Book and Binge! Meal for 1 – Rs. 349 AI: 1 mug domestic beer + any 1 food item from the menu (excl. seafood and shareables/platters). Meal for 2 – Rs. 499 AI: 1 pitcher domestic beer + any 1 food item from the menu (excl. seafood and shareables/platters)
EazyDiner Discount Offer : Get 50% Off on Chaayos
Hot Deals on Hot Chai @ Chaayos. Enjoy this CRAZY offer today. Buy Rs.29 voucher for Chaayos & enjoy 50% off on your bill. Go, BUY NOW!!
Top 5 Places to Enjoy Great Seafood in Mumbai : Upto 50% Saving
Get your fill of everything seafood at these places that EazyDiner has hand-picked for you. Choose from a range of Bengali, South Indian, European and Spanish cuisines!
10 Hottest Bars in Mumbai : Upto 40% Off
Enjoy some great cocktails and party to your heart's content at these popular bars.
EazyDiner Promo Offer : 10 Romantic Restaurants in Mumbai : Upto 50% Off on Food Deals
Wonder which restaurants in Mumbai are perfect to have a romantic dinner with your date? Boasting gorgeous views and al fresco dining, mouth-watering delicacies for you and your better half, these 10 restaurants in the city are exactly what you're looking for.
Best Offers in Mumbai : Upto 70% Off on Dining Experiences from EazyDiner
Grab a chicken roll at JUST Rs. 19, a yummy waffle at JUST Rs. 49 and many more exciting offers at the hottest restaurants in Mumbai. Buy your coupon and avail at the restaurant directly. Enjoy these fantastic deals before offer ends.
More About EazyDiner
EazyDiner Coupons & Promo Codes with Cashback Offers
EazyDiner Offer Category
Zingoy Cashback
EazyDiner Discount Offer : Get 50% Off on Chaayos
Upto Rs.184 Cashback
The Beer Cafe Offers : Bear + Main Course at Rs.349 only
Upto Rs.184 Cashback
EazyDiner Offer : Flat 50% Off + Get Free Beer, Cocktail/Mocktail, Wine, Dessert, Appetizer, Beverages + Rs.2500 Referral Bonus
Upto Rs.184 Cashback
Eazydiner Coupons : Flat Rs.250 Off on any prepaid meal with Yes Bank Cards (Min: 500)
Upto Rs.184 Cashback