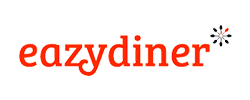 EazyDiner Cashback Offers & Coupons
Get latest EazyDiner Cashback offers along with coupons and promo code
Cashback For Shop & Earn
Temporarily No Cashback Available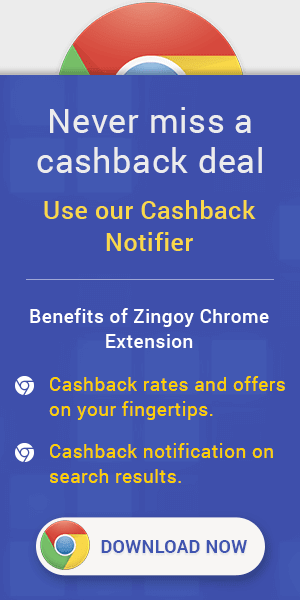 Exclusive Cashback Offers from EazyDiner
EazyDiner Offer : Flat 50% Off + Get Free Bear, Cocktail/Mocktail, Wine, Dessert, Appetizer, Beverages + Rs.2500 Referral Bonus
Now get Flat 50% discount on Food Deals in Mumbai, Delhi-NCR, Bengaluru, Chennai, Pune, Kolkata, Dubai, Goa, Ahmedabad, Jaipur, etc. Get Free Bear, Cocktail/Mocktail, Wine, Dessert, Appetizer, Beverages on your purchase. Also, get upto Rs.2500 on referring your friends. Invites exclusively for 5 of your friends every month
The Beer Cafe Offers : Bear + Main Course at Rs.349 only
This summer, we have got you a reason to enjoy your booze without guilt with Super Hot Deals. Yes, you read it right! Put on your dancing shoes and let your hair down at The Beer Café. Book and Binge! Meal for 1 – Rs. 349 AI: 1 mug domestic beer + any 1 food item from the menu (excl. seafood and shareables/platters). Meal for 2 – Rs. 499 AI: 1 pitcher domestic beer + any 1 food item from the menu (excl. seafood and shareables/platters)
EazyDiner Discount Offer : Get 50% Off on Chaayos
Hot Deals on Hot Chai @ Chaayos. Enjoy this CRAZY offer today. Buy Rs.29 voucher for Chaayos & enjoy 50% off on your bill. Go, BUY NOW!!
Top 5 Places to Enjoy Great Seafood in Mumbai : Upto 50% Saving
Get your fill of everything seafood at these places that EazyDiner has hand-picked for you. Choose from a range of Bengali, South Indian, European and Spanish cuisines!
10 Hottest Bars in Mumbai : Upto 40% Off
Enjoy some great cocktails and party to your heart's content at these popular bars.
EazyDiner Promo Offer : 10 Romantic Restaurants in Mumbai : Upto 50% Off on Food Deals
Wonder which restaurants in Mumbai are perfect to have a romantic dinner with your date? Boasting gorgeous views and al fresco dining, mouth-watering delicacies for you and your better half, these 10 restaurants in the city are exactly what you're looking for.
Best Offers in Mumbai : Upto 70% Off on Dining Experiences from EazyDiner
Grab a chicken roll at JUST Rs. 19, a yummy waffle at JUST Rs. 49 and many more exciting offers at the hottest restaurants in Mumbai. Buy your coupon and avail at the restaurant directly. Enjoy these fantastic deals before offer ends.
Book Top Restaurants online with best deals in India & Dubai
Eazydiner Discount Offer : Now Book Top Restaurants online with best deals in India & Dubai. The fastest and easiest way to reserve your table online! EazyDiner has all the answers for the most enjoyable, authentic and hassle-free booking for restaurants across India & Dubai. Now book over 2000 restaurants in Delhi NCR, Mumbai, Bengaluru, Pune, Chennai, Kolkata, Goa, Ahmedabad, Jaipur (on a single number 7861004444) & Dubai even simpler, book online or through the App! With exclusive and expert reviews by top critics like Vir Sanghvi, EazyDiner is your reliable guide to eating out. Get insider tips as well as hundreds of users dining experiences to get a complete picture before you choose.
More About EazyDiner
EazyDiner Cashback Offers, Coupons & Promo Code for Today
EazyDiner Offer Category
Zingoy Cashback
Top 5 Places to Enjoy Great Seafood in Mumbai : Upto 50% Saving
Cashback
EazyDiner Discount Offer : Get 50% Off on Chaayos
Cashback
The Beer Cafe Offers : Bear + Main Course at Rs.349 only
Cashback
EazyDiner Offer : Flat 50% Off + Get Free Bear, Cocktail/Mocktail, Wine, Dessert, Appetizer, Beverages + Rs.2500 Referral Bonus
Cashback