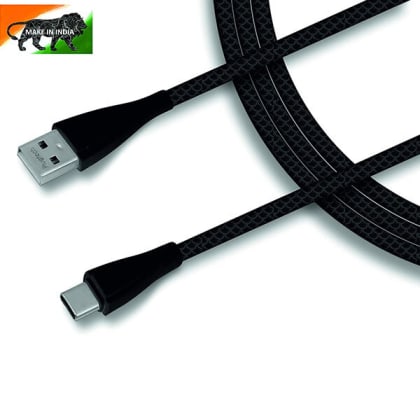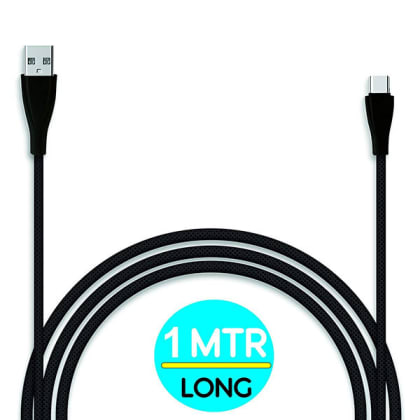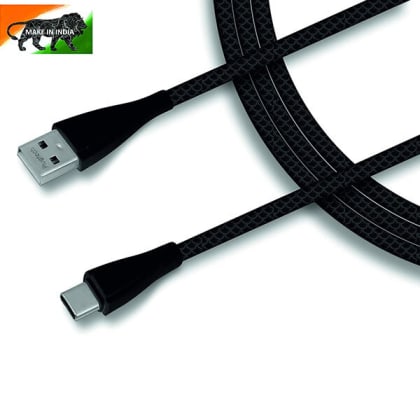 You Missed It!!
Zing of the Day Sale everyday, 12PM with exciting products
Plugtech T01 Type C 3A Fast Data Cable Charging Cable For Mobile Phones
Free Delivery in 5-7 working days
PROUDLY MAKE IN INDIA: Plugtech Cables are 100% Manufactured in India with Highest Precision and Quality in mind.
PERFECT LENGTH: At a perfect length of 1m, the PLUGTECH cable for devices is ideal for both charging through wall charger or connectivity with a computer.It's neither too long or too short.Just perfect!
PREMIUM DOTTED DESIGN: TYPE C Premium Dotted Cable For Super Fast Charging & Data Transmission, , Fast Charging & Fast Data Sync: Made of high quality, thick 4-core copper wires,supports 2.5 A fast charging.
2X THICKER INSULATION:The cable has 2 times thicker insulation than regular cables resulting in superior durability & long life, which improves signal protection from external noise & interference.
BEND TESTED WITH FUSED CONNECTORS: PLUGTECH cables are bend tested over 5000 times. The connectors & cable are unified into one & hence there is no possibility of the connector snagging-off the cable.
DURABILITY: Plugtech Cable is engineered to ensure uncompromised long life and durability.
WARRANTY: Get 6 months carry in replacement warranty*
Seller Information
Sold by
PLUGTECH Official PVt Ltd
Non Cancellable
Non Returnable
Want to buy this product in bulk?
Want to sell your products?