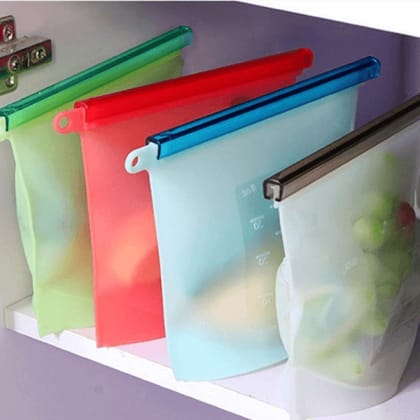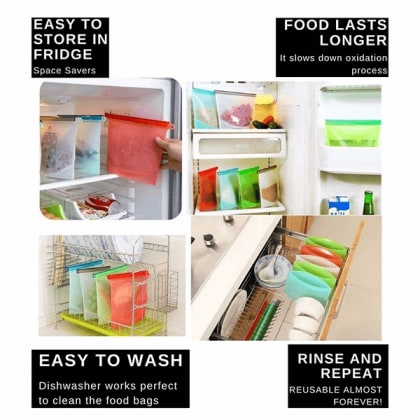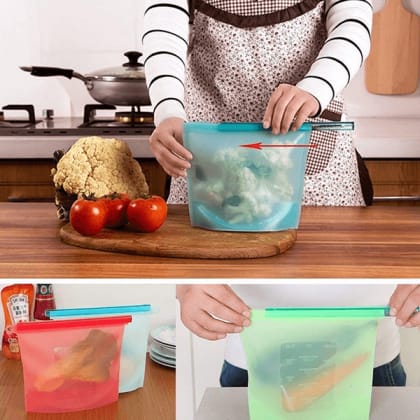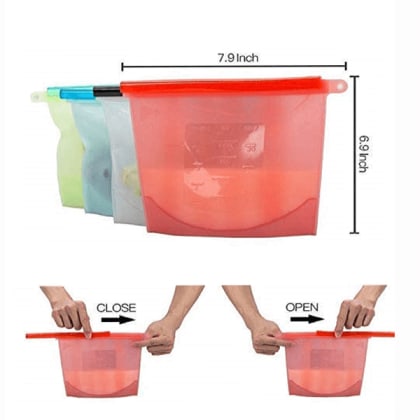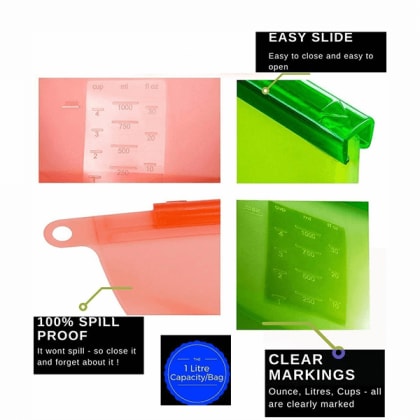 You Missed It!!
Zing of the Day Sale everyday, 12PM with exciting products
Multipurpose Silicone Storage Washable Bags (Pack of 4)
Free Delivery in 5-7 working days
 Buy something practical and environmental that can replace the plastic bag.
Designed with airtight seal, leakproof vacuum and zip-locked container, perfect for storing food and liquid, portable and save room.
Excellent heat and cold resistant, temperature resistant range: -50 degree - 250 degree, can be boiled and used in microwave oven, refrigerator, toaster, freezer, dishwasher safe, available in kitchen and outdoors for carrying.
100% Foodgrade, BPA Free and Non Toxic.
Seller Information
Sold by
Zingoy Rewards Private Limited
Non Cancellable
Non Returnable
Want to buy this product in bulk?
Want to sell your products?