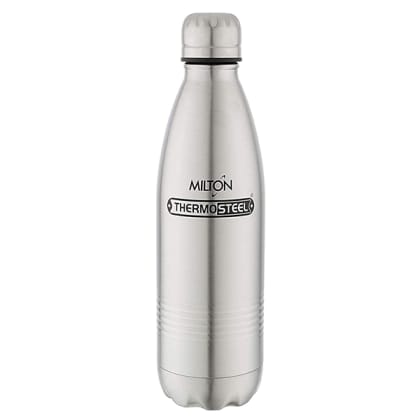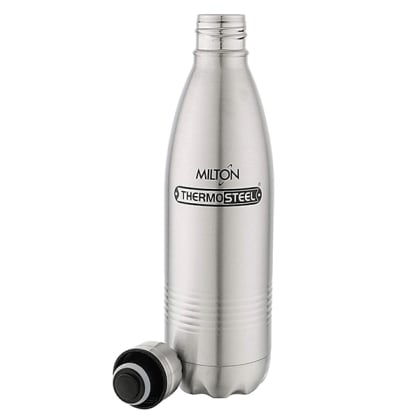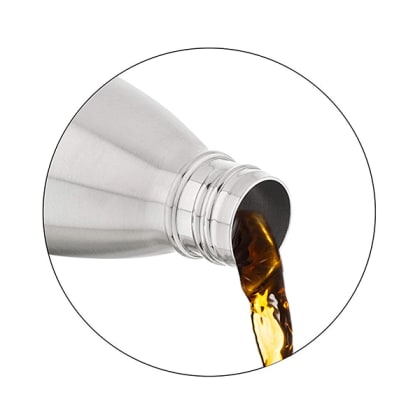 You Missed It!!
Zing of the Day Sale everyday, 12PM with exciting products
Milton Thermosteel Duo 750 DLX, Steel Plain
Free Delivery in 5-7 working days
100 percent Original Product
Package Contents: 1-Piece Silver
Capacity: 750 ML
Feature: Keeps Your Beverages Hot for 24 Hrs Or Cold for 24 Hours
Material: Fabricated Inside and Outside In 18/8 Quality Stainless Steel
Milton Thermosteel water flask is made from 18/8 stainless steel. This Insulated double walled vacuum water flask is designed for maximum temperature retention that keeps your favourite drinks hot/cold without altering their temperatures for a prolonged period of time. It will keep your drinks just the way you need them throughout the day. The taste and nutritive value of the drinks remains intact for a long time making the flasks very appropriate choice for storing beverages. 100% Food grade Stainless Steel: Milton as a brand, not only design products that are aesthetic in looks, but also products that are non-toxic in nature made up of food grade material.
*This product is non returnable and not cancellable
Seller Information
Sold by
Decure Connect Pvt Ltd
Want to buy this product in bulk?
Want to sell your products?