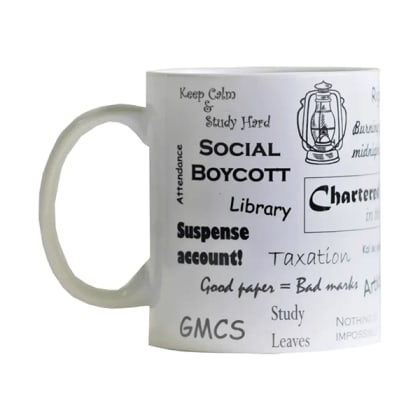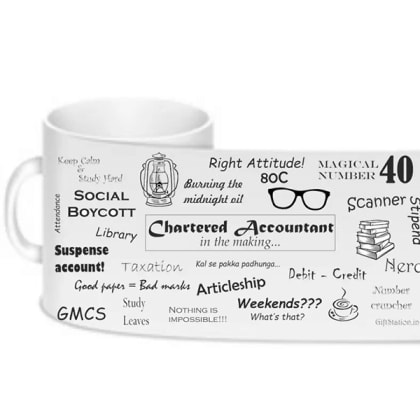 You Missed It!!
Zing of the Day Sale everyday, 12PM with exciting products
GiftStation CA In the Making Coffee Mug
Free Delivery in 5-7 working days
Description :-
Studying for your Chartered Accountancy Exam? Flaunt it with your CA in the making mug! Product specifications - Coffee Mug with black and white print"
Specifications :-
Product : Coffee Mug
Color: White
Capacity: 330 ml
Microwave Safe: Yes
Theme:  Quotes
Opacity : Opaque
Occasion : Party & Celebration, Graduation, Birthday, Valentine's Day, Friendship Day
Freezer Safe : Yes
Ideal For : Brother, Boyfriend, Sister, Goddaughter, Friend, Fiance & Fiancee, Godson, Godchild, Teacher & Student, Girlfriend, Daughter, Husband, Boss & Co-worker
With Handle : Yes
Handle Material :Bone China, Ceramic
*This product is non returnable and not cancellable
*Prices in comparison include shipping cost
Seller Information
Sold by
GiftStation
Want to buy this product in bulk?
Want to sell your products?