Reliance Digital Gift Cards & Vouchers
Buy Reliance Digital Vouchers & E-Gift Cards with Cashback
Reliance Digital is one of the best places where you can discover, experience and buy the widest range of digital products. Here, you can find mobile phones, laptops, computers, tablets, gaming consoles, TVs, cameras, other big and small home and kitchen appliances and electronics. Reliance Digital brings you thousands of products from 150 international and national brands under one roof, along with a proprietary advisory and after-sales support service. On the other hand, Zingoy brings you some great and instant cashback on Reliance Digital vouchers bought from here. Now, that's one more way to save money on electronics and gadgets!

VALUE
CASHBACK
EFFECTIVE PRICE
VALIDITY
500.0
0.0 %
500.0
6-12 Months
Oops! We're running out of stock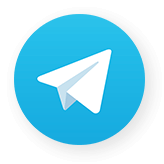 Subscribe to our Telegram channel
Get instant notification when it's back in stock.
Got an unused Gift Card to sell?
SELL NOW

Highest Cashback

10 Days Protection

Trusted Sellers
About Reliance Digital Gift Cards
Give Digital Gifts this Diwali with Reliance Digital Gift Cards from Zingoy

We are living in such a technologically advanced world that everyone from a schoolboy to a grandmother owns a gadget these days. If you want to break the stereotype of giving sweets, chocolates or crockery this Diwali then you can be smart and buy a couple of Reliance Digital gift cards and send them to your loved ones. 

A receiver would be happy to get them because it might help him or her to buy a smartphone they have been saving up for or make the home more comfortable by buying an energy efficient air conditioner. In case you plan to use the gift card to buy a gift for someone who is not so computer friendly then you can get the Reliance Digital gift cards in your Zingoy account and be with them while making the purchase.
Why Trust Zingoy for Reliance Digital Vouchers?
You can find gift cards for over 200 brands here which means while shopping for Reliance Digital Vouchers for your kids, you can buy Pantaloons voucher for your wife.  Moreover, you will be earning some great cashback on every voucher you buy through Zingoy. Here are some more reasons to buy Reliance Digital vouchers from Zingoy:

Signing up is totally free and very easy
The more vouchers you buy, the more cashback you can get
You can search for the store of any brand you want to buy a gift card for and chances are high that you will find it on Zingoy
You can buy up to 10 vouchers in one go to ensure maximum money savings
There are multiple payment options available to ensure that you buy the vouchers in a hassle-free manner
You can send a gift card directly to the email id of a loved one and surprise them
You will almost always get the gift card within 24 hours
Zingoy app is also available now which makes buying gift cards while on the move an easy process
Here are some more tips while buying Reliance Digital gift cards:
Go to the FAQ section of the Zingoy website before buying any Reliance Digital Vouchers

Read the details of all the available vouchers to ensure that you get more money savings

Check the website before a special occasion or a festival to get maximum discounts