BOX8 Gift Cards & Vouchers
Buy BOX8 Vouchers & E-Gift Cards with Cashback
Thanks to Box8, we can now have delicious Indian food on the go, just the way we have our favourite fast foods like pizzas, vada pavs, burgers, rolls, etc. Box8 brings you mouth-watering meals, complete with parathas, curries and salad in the most hassle-free way, which you can eat out of a box with a spoon! You also get rice meals, biryani, various types of sandwiches and wraps, here. To make this food even more delicious for you, Zingoy serves you some scrumptious deals and discounts right here. Also, you can save a lot more on your own and your friends' Box8 orders, with some huge cashbacks offers from Zingoy.
VALUE
CASHBACK
EFFECTIVE PRICE
VALIDITY 500.0
0.0 %
500.0
6-12 Months
Oops! We're running out of stock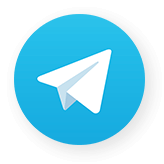 Subscribe to our Telegram channel
Get instant notification when it's back in stock.
Got an unused Gift Card to sell?
SELL NOW

Highest Cashback

10 Days Protection

Trusted Sellers