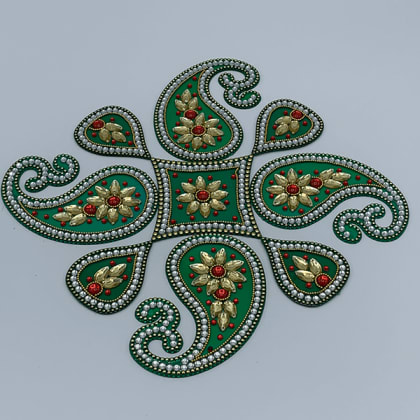 You Missed It!!
Zing of the Day Sale everyday, 12PM with exciting products
9 Piece Acrylic Paisley Shape Stone Studded Rangoli Diwali Floor Decorations (Assorted Colours)
Free Delivery in 5-7 working days
New Concept in Rangoli and Festive Home Décor - You can make your home unique and gorgeous in a matter of minutes.
An ideal substitute for traditional rangoli designs.
Create a beautiful design anywhere you like be it indoors or outdoors.
A contemporary take on the traditional rangoli .Our Acrylic rangoli set comes with studded stones and sequins to decorate your home in the festive seasons and otherwise.
Seller Information
Sold by
Zingoy Rewards Private Limited
Non Cancellable
Non Returnable
Want to buy this product in bulk?
Want to sell your products?