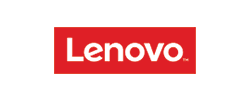 Lenovo Coupons, Promo Code & Offers
Get latest Lenovo Promo Code & Cashback Offers
TheDoStore is Lenovo's official online store. With more than 57,000 employees and millions of customers across 160+ countries in the world, Lenovo is one of the world's biggest personal technology company. Laptops, tablets, smartphones, desktops, All-in-ones, accessories and software, servers, storage and networking solutions, Lenovo brings innovation and quality to its customers. Moreover, to help you stay updated in this technologically advanced world, Zingoy brings you the coolest Lenovo deals and discounts, here. So grab them all in time and also earn massive cashback from Zingoy on all that you and your friends' buy from Lenovo.
VALIDATE CASHBACK
60 days
Exclusive Lenovo Cashback Offers with Coupons & Promo Code
Lenovo Smart Display 7 with the Google Assistant Starting at ₹8,999
With its minimal footprint and maximum feature set, the redesigned Lenovo Smart Display 7 with the Google Assistant is the answer. Ultra compact and sleek, it's ideal for any shared space in your home. Enjoy streamed music & videos. Relive your favorite photos. Check your commute, calendar, and the weather each morning, automatically. Control your smart home. And more.
Lenovo Smart Display 10 with the Google Assistant Starts From Rs.14,999
Lenovo Smart Display 10 makes everything easier—from watching celebrity chefs to video-calling loved ones, from remembering a birthday to checking the weather. Just say "Ok Google" and the Google Assistant built into the vibrant 10" screen will spring into action. Stylish and simple to use, it's always on hand to help, inform, and entertain you and your family. And it can make your smart home smarter, too.
Smart Clock with the Google Assistant Starts From Rs.5999
Lenovo Smart Clock with the Google Assistant. It does more than just tell the time or wake you. By reducing your screen-time at night, it can help you unwind and sleep better. It can also run your smart home, play music, manage your schedule, and much more. All hands-free, quickly, and easily. Just say "Hey Google" to get started.
Lenovo Discount Offer On Ideapads: Get 5% Cashback with HDFC Or SBI Credit Card
Buy Lenovo Ideapad at best prices and also avail extra discount with HDFC or SBI Credit cards.
+
Flat 5.25%
Zingoy Cashback
More About Lenovo
List of the top Lenovo coupons along with cashback offers
Lenovo Offers Category
Offers & Discount Details
Lenovo Discount Offer On Ideapads: Get 5% Cashback with HDFC Or SBI Credit Card
Get 5% Cashback + Flat 5.25% Cashback
Smart Clock with the Google Assistant Starts From Rs.5999
Starts From Rs.5999 + Flat 2.63% Cashback
Lenovo Smart Display 10 with the Google Assistant Starts From Rs.14,999
Starts From Rs.14,999 + Flat 2.63% Cashback
Lenovo Smart Display 7 with the Google Assistant Starting at ₹8,999
8,999 + Flat 2.63% Cashback