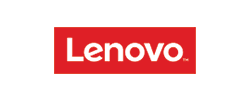 Lenovo Coupon Code & Cashback Offers
Top Cashback Rates
All User Bonus (23rd Nov - 4th Dec)
On order Rs.30000 and above
Default Payout
On order Rs.30000 and above
On order Rs.29999 and below
Know Your Cashback
Cashback Tracked in
24 Hours
Redeem Cashback in
60 Days
Missing Cashback Tickets NOT Accepted
No Cashback Tracking on App
Maximize Cashback Tracking
Cashback will get tracked at lower amount and will be corrected at the time of confirmation.
Minimum Average order value: - Rs.30000
No Cashback applicable on payment with store credit/gift cards.
Cashback is not applicable on bulk orders.
Lenovo Does not help with missing cashback issues.
App Tracking Not Applicable.
Featured Deals
Zingoy Exclusive BONUS: Rs. 400 Bonus
Expiring In 2 days
Deal Details
Get Rs.400 Bonus on spend of Rs. 30,000 & Above
Also, get flat 5% Zingoy Cashback
Valid for all User
Extended till 4th Dec
Free Backpack - Lenovo V15 Laptop (i3, 12th Gen) at Rs. 35990
Expiring In 2 days
Deal Details
Buy Lenovo V15 (12th Generation Intel Core i3-1215U Processor, Windows 11 Home) worth Rs 68000 at just Rs 35990
Also, get a Backpack worth Rs 2500 at just Rs 1 at the checkout page

Additionally, get up to 10% Bank cashback on any bank credit card + up to Rs 7000 Exchange bonus.
Limited period offer, Shop Now !!

Grab Upto 50% Off on Lenovo PC & Tablets
Expiring In 5 months
Deal Details
No cost EMI Upto 6 months
Exciting Cashback of 7% ( Max Upto Rs.15000) of any bank card
Offer is applicable to all the users
Limited period offer
Shop now
Sign up today & Receive Rs.1500 Off on your next purchase
Offer is applicable to new users
Limited Period Offer
Shop for Pc & tablets & more
Shop Now
Join Lenovo Pro today & Enjoy Up to 7% off + Additional Cashback
Offer is valid for all the users
No Coupon Code is Required
Shop for Pc, tablets, Laptops & more
Shop Now
More About Lenovo
List of the top Lenovo coupons along with cashback offers
Lenovo Offers Category
Offers & Discount Details
Sign up today & Receive Rs.1500 Off on your next purchase
Rs.1500 Off + upto 5.05% Cashback
Grab Upto 50% Off on Lenovo PC & Tablets
Upto 50% Off + upto 5.05% Cashback
Zingoy Exclusive BONUS: Rs. 400 Bonus
Rs. 400 Bonus + upto ₹ 400.0 Cashback
Free Backpack - Lenovo V15 Laptop (i3, 12th Gen) at Rs. 35990
FREE Backpack + upto ₹ 400.0 Cashback
Lenovo India: Laptops, Tablets, Desktops, Workstations, Monitors, and more
Lenovo is a renowned technology product company in India. It manufactures and sells Laptops, Tablets, Desktops, Workstations, Monitors, Gaming Laptops, Business Laptops, and more. They have a range of series in ThinkPad, ThinkBook, IdeaPad, Yoga, Legion, and many more depending on specific requirements of users. For instance, there are separate series for students, gamers, businesses, Individuals, professionals, etc. Lenovo is well known for its quality products, service, and security.
Save More with Lenovo Cashback Offers
Zingoy gives you extra cashback over & above the discounts on purchasing Lenovo products online. Lenovo Cashback Offers can save you more & more as your product value increases.
Lenovo Pro Discount & Cashback offers on ThinkPad for SMBs
Lenovo Pro is a free subscription service for Small and Medium Businesses. It promises extra discounts and cashback on Lenovo product purchases to SMB companies. Moreover, you get GST benefits and No Cost EMI offers. You can also get laptops and more on Operating Lease (pay per use) at lowest prices. There are also Bulk PC/laptop exchange offers.
You can grab Lenovo Pro Business discount offers on ThinkPad X, P, E, L, T, X1, ThinkBook, and Lenovo V series which come with ThinkShield security and Intel vPro business platform. These come with Intel i3, i5, i7, AMD Ryzen 5, or 7 processors. OS wise you get Windows 10 Pro, 11 Home, or 11 Pro. Additionally, there are benefits like free premier support and onsite warranty for multiple years.
You can also avail Lenovo cashback offers on credit cards and MyLenovoRewards. Businesses can also buy ThinkPad monitors, workstations, Smart Office devices, and accessories. Lenovo also has Pro Plus (better discounts) and Pro Elite (best discounts) memberships which you get after achieving a specified minimum order value.
Lenovo Mid Year Frenzy offers
Lenovo Mid Year Frenzy offers mostly come in June. They offer upto 50% discounts (or even more) and around 6 months No Cost EMI on IdeaPad Duet, Legion 5, Legion 7, Tabs, ThinkCentre Neo, ThinkVision, and many other Lenovo series. The processors here are Intel Celeron, AMD Ryzen 7 Pro, MediaTek, and Qualcomm.
Lenovo Credit Card Cashback offers
Lenovo Credit Card Cashback offers can be from any bank cards. They may save you upto ₹10,000 based on certain percentage via Lenovo bank offers. The cashback increases as the product price increases. For instance, buying a laptop will get you more cashback than buying a tablet.
Lenovo Graphics Upgrade offers
Looking to update graphics in your lenovo laptops? Lenovo Graphics Upgrade offers can get you fine discounts and/or cashback on select graphic cards.
Lenovo Free XBOX Game Pass offers
The Lenovo XBOX Game Pass offers can get you 3 months (or even more) subscription for free. The XBOX Game Pass gives unlimited access to 100+ high-quality PC games. This offer may be on IdeaPad, Legion, and Yoga laptops.
Lenovo Corporate Store Cashback offers
If you are a corporate employee then you can avail Lenovo Corporate Store offers by registering with your company details. If you find a better price elsewhere then the Lenovo Corporate Store program will match the price for you. Moreover, you get Discounted rates on extended warranties via Lenovo coupon codes for warranty.
Big Savings with Lenovo Sale offers
Below are some of the Lenovo sale events to lookout for big savings.
Lenovo Coupon Codes: Discounts on Student & Customized Laptops
Lenovo Student coupon codes
Firstly, you need to sign up for Lenovo Unidays. Then apply the Lenovo Student coupon codes to avail discounts. Here you will get Lenovo laptop offers for school students & parents, college students, and teachers. There are also Lenovo student offers on chromebooks, monitors, tablets, and accessories. You can use Lenovo Student coupon codes on IdeaCentre AIO 300, IdeaPad 100, Flex, Slim, Gaming, Yoga S, and 2-in-1, and touchscreen laptop series.
Lenovo Custom Configuration Laptop coupon codes
Lenovo Custom Configuration Laptop coupon codes will get you good discounts . It also has laptop upgrade offers on select laptop configurations so you can save more. You can select from NVIDIA T series, P series, or RTX graphics. Hard drive options are 256GB, 500GB, 512GB, and 1TB. RAM options can be 8GB, 16GB, 24GB, and 40GB SO-DIMM/soldered (mix also available) DDR4 3200MHz.
Lenovo 10% discount codes
Lenovo 10% discount codes can get you discounts on docking stations, chargers, adapters, mice, keyboards, cables, cases, bags, webcams, and audio accessories. You can also save on Lenovo security softwares.
Lenovo India Coupons Explained
Lenovo ₹10,000 off Coupons
Lenovo ₹10,000 off Coupons can be used on premium laptops, all-in-1 systems, and other high-end products. These may come via bank offers so you might need a bank card for claiming it. Also, there can be Lenovo student offers for upto ₹10,000 discounts on premium student laptops and combos.
Lenovo Smart Performance Coupons
Lenovo's Vantage Smart Performance Service automates fixes that will resolve identified issues automatically without any intervention. Thus, it maintains your PC for powerful performance every time. Grab Lenovo Smart Performance Coupons to save on its subscription.
Lenovo Deals on Laptops & Accessories
Lenovo Ideapad Laptop deals
Grab Lenovo Ideapad Laptop deals on slim, flex, performance, and detachable series. They also have great school student laptops such as the Lenovo Ideapad Slim 3i smarter learning.
Lenovo Legion Laptop deals
Lenovo Legion are gaming laptops. It also has a Legion Pro series. Catch Lenovo Legion Laptop deals on Legion Pro 5i 13th Gen (16, Intel), slim 7i 12th gen, 7i 13th gen, and 5i 12th gen. You can also save on Legion headsets, backpacks, and mouse pads.
Lenovo Tablet deals
Grab Lenovo Tablet deals on Tab P11, smart tab M10 plus, Yoga tab 11, IdeaPad duet 3i, and more. You can also get cashback via bank offers from ICICI, SBI, HDFC, Axis, and many more. There are also many latest Lenovo tablets up for grabs.
Lenovo Smart Clock & Smart Display Deals
Lenovo has some cool smart devices in smart clock essential with Google Assistant, smart clock 2, smart clock essential with Alexa, smart display 7, and smart display 10. Grab Lenovo Smart Clock & Smart Display Deals to save on these. Lenovo also has a smart tab.
Lenovo Frequently Asked Questions
Q1. What are Lenovo offers?
Lenovo offers give you discounts on laptops, desktops, tablets, and other products. Sometimes you get 10%, sometimes 20%, or even a 50% discount. It all depends on the ongoing promotions. The best time for Lenovo offers is during Lenovo sales.
Q2. Where to get the highest Lenovo cashback?
Zingoy gives the highest Lenovo cashback along with other Lenovo offers and coupons. Thus, you save thrice via Lenovo discounts, bank offers, and Zingoy cashback!
Q3. How do I claim my Lenovo cashback?
Lenovo cashback offers are automatically credited after the specified timeline. If not then you can claim your Lenovo cashback by contacting their customer service team via. They may ask for the product bill.