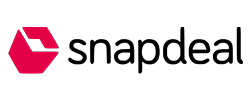 Snapdeal Coupons, Promo Code & Offers
Get latest Snapdeal Promo Code & Cashback Offers
Starting out as a daily deals platform, Snapdeal has today, become a thriving online marketplace offering almost all products and services including clothes, fashion accessories, mobiles, tablets, electronics, even cars, bikes, automobile accessories, spare parts, apartments, online courses, study materials etc. at high discounts. Now you can also earn cashback on all your Snapdeal purchases and find the best of deals only on Zingoy
Rewards For Shop & Earn
Temporarily No Cashback Available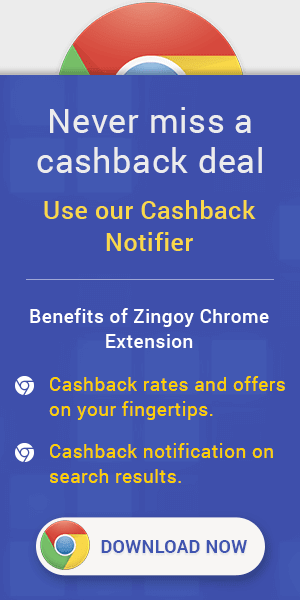 Exclusive Snapdeal Cashback Offers with Coupons & Promo Code
Upto 50% off on Led Television
Choose from various brands like Sony, LG, Panasonic, Samsung etc.
Limited period offer
Get 20% Instant Discount on Rupay Debit and Credit Cards
Get 20% Instant Discount on Rupay Debit and Credit Cards
Maximum Discount will be Rs.150
Minimum transaction should be Rs.500
No Coupon Code required to avail the offer
Limited Period Offer
Up to 60% off on Home & Kitchen Products.
Up to 60% off on Home & Kitchen Products.
Coupon Code Not Required.
Snapdeal Cashback: Upto 70% Off on Mobility Aids & Rehabilitation
Snapdeal offers on Mobility Aids & Rehabilitation.
Upto 70% off for all users.
Shop for Adult Diapers, Commodes, Stools & Urine, Hearing Aids, Pepper Spray, Walking Sticks, Supports & Splints and more.
No coupon required to grab the offer.
Pay with Mobikwik on Snapdeal and get 10% SuperCash
Maximum SuperCash that can be availed is Rs.200 No code required Offer can be availed once per user every month Your SuperCash balance can be used on a minimum transaction of Rs.100
Spray Paint for Car and Motor Cycle Starting at Rs.199
Shop for Waxes Polishes & Detailing Compounds, Interior Cleaning, Scratch & Dent Repair and more.
Makeup Starting at Rs.119 from Biocare Maybelline Nivea L'oreal and more
Shop Makeup products, Spa and Salon Equipments from Brands like Biocare, Maybelline, Nivea, L'oreal and more.
Kid's Clothing Starting at Rs.149
Shop from Brand Cherokee, Donut, Colt, Kaarigaari and more Starting at just Rs.149.
10,000 mAH Power Bank At Starts From Rs. 425
Offer applicable on brands like Intex, Ambrane, Syska and more.
Mobile Cases & Covers Starts From Rs.89
Offer applicable on Flip Covers Plain Back Covers Printed Back Covers Bumpers Pouches Holsters Cases With Stand Mobile Cover Combos Name Covers Cover & Pop Holder Combo
More About Snapdeal
List of the top Snapdeal coupons along with cashback offers
Snapdeal Offers Category
Offers
Up to 60% off on Home & Kitchen Products.
Up to 60% off
Get 20% Instant Discount on Rupay Debit and Credit Cards
Get 20% Instant Discount
Upto 50% off on Led Television
Upto 50% off
Upto 50% off on Computer & Accessories.
Upto 50% Off
Grab latest Snapdeal offers on Zingoy
Snapdeal gives you a chance to shop for electronics, home & kitchen appliances, men & women clothing and mobile among others all in one place. Besides that, it has fantastic deals that help customers get what they want at the best prices. If you've never experienced first-class shopping, then this is your time to experience and enjoy fantastic deals as well.
Top Snapdeal Offers to grab on Zingoy
Snapdeal mobile offer
If you are the high-end mobile user that you can save max on your online shopping on Snapdeal. Shop from the top branded mobile phones like Sony, Samsung, Nokia, Mi, Panasonic, LG and more and get the best deals from Snapdeal along with the offers checkout for Snapdeal coupons & promo code on Zingoy.
Snapdeal fashion offer
Various designer and stylish clothing are available on Snapdeal stores to choose from the wide range of fashion and designer clothes for men, women, and kids and get cashback by using available Snapdeal coupons and promo code.
Snapdeal tv & electronic offer
Grab the best deals on smart TVs from Snapdeals from the top brand. Super Snapdeal offers are available during festival occasions. Use coupons and promo code available on Zingoy to save extra on electronic items.
Sign up on Zingoy to enjoy Snapdeal cashback offers
As one of the best cashback online sites, Zingoy gives you a platform to shop from your best stores and get amazing cashback offers for the items you purchase through Zingoy. This Zingoy page brings you all the Snapdeal offers and coupons on one page. And it also brings you extra Snapdeal cashback offers on all your online shopping. You can earn extra cashback on Snapdeal every time you shop via Zingoy. Here's how? Choose the offer you would like to get and click the "Shop and earn" button. Select whatever Snapdeal products you would like to purchase and go ahead to pay for them. Your cashback will be credited within 72hrs after shopping.
You, however, have to note that you can only enjoy these amazing cashback offers over and above existing Snapdeal coupons if you are signed up on Zingoy. If you are not a member yet, the process of signing up is simple and straightforward. You can begin at any time, and you'll be ready to start enjoying Snapdeal cashback offers and many others from leading stores. Don't be left out when your friends are getting value for their money by buying through Zingoy and enjoying cashback. Avail the best deals and fantastic offers via Zingoy which guarantees you a chance of getting cashback daily.
Benefits of using Snapdeal promo codes
Snapdeal promo codes are highly sought after because of the huge number of products listed on their site. To get them and save on your expenditure, you need a way of knowing about the current offers and promo codes available. This Zingoy page brings you all the latest coupons and offers together, so you can easily keep a track on them. Simply sign up, and you'll always be updated regarding promo codes.
All these promo codes are valid, available, and you can get them anytime you buy Snapdeal products through Zingoy. Remember that offers such as Snapdeal coupons keep changing and you can only grab them if you are aware of what's happening in the world of deals and offers. With Zingoy as your favorite cashback site, you are assured of grabbing all deals.
Steps to redeem Snapdeal coupons
At Zingoy you can check for the wide range of offers available on the store page. Check out the below steps on how to use coupons for shopping fashionable and designer clothing for kids, men and women through Snapdeal
Visit Zingoy.com

On search box look for Snapdeal stores

Choose the right coupons

Go to Snapdeal website

Choose your product from categories

Use the available coupons during the checkout process

Save more and earn cashback once payment is done
Snapdeal Diwali sale offers
Snapdeal offers you to choose from more than thousands of products from different categories. But during Snapdeal Diwali sale you can expect the best discounts on top branded products. You can get the best Snapdeal Diwali offers on mobile, fashion, clothing, phone accessories and much more. Find all the latest Snapdeal Diwali offers only at Zingoy as you will get cashback offers on every purchase.
Highlight of some of the Snapdeal Diwali sale category
Snapdeal Diwali offers on clothes: Save upto 70% during this Diwali festival on men, women and kids fashion.
Snapdeal Diwali sale offers on Kurtis: Upto 50% off on fashionable & designer Kurtis during this Diwali festival.
Snapdeal Diwali mobiles offer: Grab the best smartphones deal shop under Rs 4999
Snapdeal Diwali sale offers on electronics
Snapdeal Diwali shoes offer: Grab shoes at the best price of Rs 399
Snapdeal Diwali offers on watches: Save upto 60% on the top branded watches during Snapdeal Diwali sale
Snapdeal Frequently Asked Quenstions
Q1. Does Snapdeal have a New User Offer?
A. Yes, Snapdeal does have a New User Offer but it is not always the same; it keeps changing from time to time, as per company policy. Often, it is a significant discount on the first purchase that is made on the platform, as a New User.
Do look up Snapdeal as well as the Zingoy Snapdeal store, as and when you are looking for a New User Offer on Snapdeal.
Q2. Does Snapdeal run promotions that are relevant to specific brands?
A. Indeed, like a lot of other e-commerce marketplaces, Snapdeal also has a variety of promotions meant for particular brands.

The Zingoy Snapdeal store is a great place to discover various on-going brand promotions on Snapdeal.
Q3. What about promotions in various Categories? Does Snapdeal have them?
A. Yes, Snapdeal has a number of different Category level promotions. For example, you will find promotions running on healthcare products, fashion, and accessories, electronics, etc.
Then there are seasonal promotions run by Snapdeal which apply across a variety of different categories.
Q4. Is it true that there are special Wallet and Bank Offer on Snapdeal?
A. Indeed, Snapdeal runs a number of different unique Wallets and Bank Offers. These include discounts as well as cashback offers, depending on the particular Wallet or Bank Card that you use to pay for your Snapdeal orders.
Again, the best place to find all these unique Snapdeal Wallet and Bank Offers would be the Zingoy Snapdeal store.
Q5. Can you give me some tips on how to save on my frequent Snapdeal online shopping orders?
A. The best way to save on all your Snapdeal online shopping orders is to use discount codes, promotional offers, and coupon codes.
While you will find some of these on the Snapdeal website and mobile app, the best place to find all these Snapdeal discount codes or Snapdeal promo offer is the Zingoy Snapdeal store.