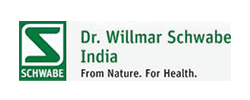 Schwabe india Coupons, Promo Code & Offers
Featured Deals
Dizester Herbal Tonic for Digestion Problem At Just Rs. 120
Made of natural ingredients, give soothing effects and effective for digestion problems.
B&T Cleansing Neem Face Wash At Just Rs.65
CONTAINS: Neem + Calendula + Echinacea + Berberis *A Soap free formula enriched with Neem, Calendula, Echinacea angustifolia, Berberis. *Cleanses the skin and prevents pimples. *Washes away excess oil which attracts dirt & bacteria. *Dermatologically Tested. *Use regularly for clear, fresh and soft skin.
Flat 18% Off On Damiaplant| Starts From Rs.369
For Male Impotency (erectile dysfunction, premature ejaculation, sexual weakness, loss of libido) • A combination of five well known homoeopathic remedies- Damiana- Ginseng - Agnus castus- Nuphar luteum- Muira puama • No reported side effects.
SCHWABE INDIA NEW YEAR SALE 2020: Get Upto 15% Off On Purchase
get 10% OFF orders of Rs. 750 or above and get 15% OFF orders of Rs. 2500 or above by applying coupon.
B&T Arnica Shampoo For Hair Growth Starts From Rs.90
B&T Arnica Shampoo is enriched with time tested ingredients like Arnica, Jaborandi and salvia which exert a tonic influence on the scalp and keeps the hair healthy on regular use. For best results, use it along with B&T Hair growth oil.