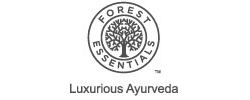 Forest Essentials Cashback Offers & Coupons
Get latest Forest Essentials Cashback offers along with coupons and promo code
Forest Essentials is a pioneer in luxury Ayurvedic segment bringing the age-old beauty care secrets to the modern day people. Here you will find a wide range of products for facial care, hair care, wellness and bath and body care. As the name suggests all Forest Essentials products are made using organic cold pressed oils, rare plant extracts, herb infusions and steam-distilled pure essential oils. But since beauty comes at a price, Zingoy brings you the best deals and discounts on Forest Essential products, right here. You can also earn superb cashback on almost all Forest Essential products, using Zingoy.
Cashback For Shop & Earn
Temporarily No Cashback Available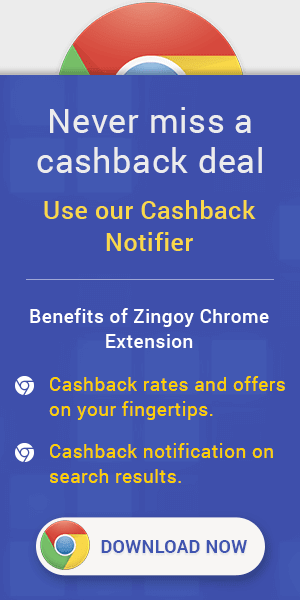 Exclusive Cashback Offers from Forest Essentials
AYURVEDIC HERB ENRICHED HEAD MASSAGE OIL BHRINGRAJ Bhringraj @1295
This nourishing Bhringraj hair oil is made from an ancient recipe, documented in the Vedas, which includes Black Sesame and virgin Coconut Oil along with Goat's Milk and Herbal Extracts. This Bhringraj hot oil treatment is very effective for hair loss and scalp problems as it aids the growth of healthy hair.
LIGHT HYDRATING MOISTURISING FACIAL GEL PURE ALOE VERA @1350
This light, cool facial gel contains pure Aloe Vera Juice, which has strong soothing and healing properties. The fresh extract from the Aloe Vera plant blended with nutrient rich Wheat Germ extract and floral waters is a natural humectant and adds moisture to the skin.
LIGHTENING AND BRIGHTENING TEJASVI EMULSION 25 GMS Tejasvi @1675
This unique Emulsion removes blemishes and pigmentation by combining the potent properties of age-old Ayurvedic herbs, pure whole cream cow's ghee, sweet Almond oil, virgin Coconut oil and Kokum butter blended with purifying and skin lightening and brightening herbs, root and flower extracts.
FACIAL TREATMENT MASQUE NOURISHING MYSORE SANDALWOOD & NAGKESAR @1695
A nourishing Facial Pack made with pure Sandalwood, Rosewater, Black Himalayan Clay and Potent Ayurvedic Herbs including Nagkesar and Gotkula and cold pressed organic oils to permeate the tissue, deep nourish and rejuvenate the skin.
Facial Scrub Hand Pounded Organic Fruit at Rs.1795
Derived from the unique Fal Yukth Gharshan Lep, this facial scrub uses a variety of fruit with exfoliating properties along with other natural plant extracts. Hand-pounded to the right consistency, blends fresh organically grown Dates, Peaches and Almond seeds with rich Apricot Kernel oil, pure Honey and finely milled Almonds to gently exfoliate dull cells, revealing a beautifully polished and glowing complexion.
Get Up To 25% Discount on Forest Essentials Products & Services
Shop Forest Essentials Products & Services from Facial Care, Bath & Body, Hair Care, Wellness, Gifting Products. Book Forest Essentials Hotels & Spa with Beast prices. Coupon code is not required.
Forest Essentials Facial Care Products starting at Rs.400 only
Now shop Facial Care Products from Moisturisers, Age Delay, Cleansers, Toners, Exfloliators, Masques, Hydrating Gels, Eye Care and more.
Upto 10% Discount on Forest Essentials Bath & Beauty Products
Now shop for Forest Essentials Soaps, Oils, Bath Essentials, Lotions, Creams, Powders and more and get up to 10% discount.
Upto 20% Discount on Forest Essentials Hair Care Products
Shop Forest Essentials Hair Care Products from Oils, Shampoos, Conditioners, Hair Masks, Hair Sprays and more. Checkout the landing page for more details.