Cityfurnish Coupons, Promo Code & Offers
Get latest Cityfurnish Promo Code & Cashback Offers
Cashback For Shop & Earn
Temporarily No Cashback Available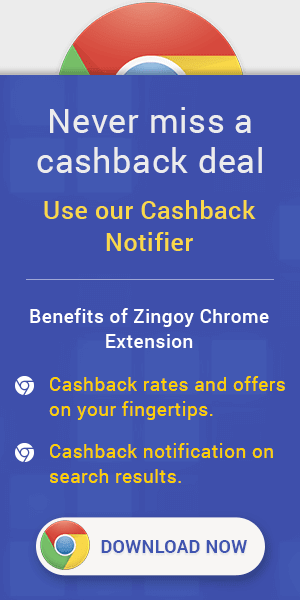 Exclusive Cityfurnish Cashback Offers with Coupons & Promo Code
First 3 Months Tenure Discount Coupon : Get Flat 50% Off
Apply Coupon Code OFF50 to Get Flat 50% Off.
First 2 months Furnishing & Home Appliance Offer : Get Rs.2000 Off
Apply Coupon Code LONG9M and Get Rs.2000 Off per Month & Go Rent Free for 2 Months.
Cityfurnish Discount Coupon : Get 15% Discount on your first order
To avail for the offer apply coupon code WELCOME. Applicable on furniture and appliances. Applicable on all tenures
Cityfurnish Rental Packages Starting from Rs.869
Cityfurnish Cashback Sale : Now book Rental Packages Starting from Rs.869. Indulge into the world of breathtaking products by exploring Cityfurnish carefully curated furniture and appliances rental packages. Cityfurnish furnishing packages are designed considering need of every type of requirement, be it student, expat, home owner or tenant, Cityfurnish believe in fulfilling your furnishing needs more efficiently, at your convenience. So, go ahead and explore Cityfurnish vast range of furnishing packages and choose the one which best suits your requirements!
Cityfurnish Home Furniture Rental Packages from Rs.269 only
Cityfurnish Cashback Promo Offers : Now book Home Furniture Rental Packages from Rs.269 only. Revamp your home by choosing from Cityfurnish vast variety of furniture made of high quality material. Cityfurnish products have been carefully designed to match your eclectic taste and needs. Cityfurnish use only high quality seasoned wood and comfortable upholstery to make Cityfurnish products. The modern design and comfort of Cityfurnish furniture will leave you enthralled! So explore Cityfurnish product range and choose the products to make your own furniture rental package.
Cityfurnish Offers : Office Furniture from Rs.449
Cityfurnish Cashback Coupons : Book Office Furniture from Rs.449 only. Are you planning to rent office furniture? Check Cityfurnish office furniture rental packages here! Cityfurnish packages are designed keeping in mind requirements of all types of businesses, be it startup, small office, co-working space or big office.For custom office furnishing, just give us a call and Cityfurnish will be happy to cater to your requirements.
Rent Electronics starting at just Rs.249 only.
Cityfurnish Cashback Offers : Branded home appliances for all needs - Cityfurnish collection of home appliances is made considering requirements of type of customers. We provide branded home appliances on rent in mint new condition.
More About Cityfurnish
List of the top Cityfurnish coupons along with cashback offers
Cityfurnish Offers Category
Offers
Cityfurnish Rental Packages Starting from Rs.869
Offer Available
Cityfurnish Discount Coupon : Get 15% Discount on your first order
Get 15% Discount
First 2 months Furnishing & Home Appliance Offer : Get Rs.2000 Off
Get Rs.2000 Off
First 3 Months Tenure Discount Coupon : Get Flat 50% Off
Get Flat 50% Off