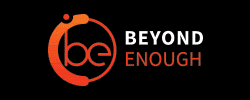 Beyond Enough Coupons, Promo Code & Offers
Get latest Beyond Enough Promo Code & Cashback Offers
VALIDATE CASHBACK
60 DAYS
Exclusive Beyond Enough Cashback Offers with Coupons & Promo Code
Imagica Wow Weekends Sale : Buy 2 Get 1 Free + Additional 10% Off
Buy 2 Get 1 Free this Long Weekend + Additional 10% OFF. Every third ticket of lowest value will be free. Only valid on Visit for 27th April - 1st May. Only Valid on Imagica ThemePark Regular/Express Tickets 4
+ Upto
1.51%
Zingoy Cashback
Beyond Enough PayPal Offers : Flat 20% Cashback Upto Rs.400 on Imagica Tickets Booking
Pay with PayPal and get 20% cashback voucher up to Rs. 400 on your eligible purchases. You will need to transact for a minimum value of Rs. 50 on selected Indian merchants www.beyondenough.in to be eligible for the offer. Offer is valid only for new PayPal user's first transaction on PayPal and can be availed once per PayPal user. Offer is valid for transactions through your PayPal India account. Offer valid for transactions from 28 Feb 2019 till 30th April, 2019.
+ Upto
1.51%
Zingoy Cashback
Flat 15% Upto Rs.500 Mobikwik SuperCash on Imagica Tickets Booking
Beyond Enough Cashback Offers : It is a Site-wide offer, use code: KWIK15 at Mobikwik. Maximum upto 500/- can be avail. Valid till 30th April, 2019. Offer valid per user/month
+ Upto
1.51%
Zingoy Cashback
Beyond Enough Discount Promo Code: Flat 10% Off on Special ByeByeExam
Save big on student tickets, and student ticket & meal combo packages. Flash your student ID & save upto Rs. 1000/- A valid college ID, school ID, or Hall Ticket is mandatory to avail the discounted pricing for all guests availing the special product. Admission and acceptance of proof is at the discretion of staff. Promo code: BE10. Not valid for special events, and blackout days. Valid for Visit till 30th June. NOT applicable on HappyTuesday, WatAWednesday, GharSeGharTak Packages, ByeByeExam, Jr.Child, Passport and ADDONs and BlackOut Days. NO Two Offers can be clubbed.
+ Upto
1.51%
Zingoy Cashback
More About Beyond Enough
Beyond Enough Coupons & Promo Codes with Cashback Offers
Beyond Enough Offers Category
Offers & Discount Details
Beyond Enough Discount Promo Code: Flat 10% Off on Special ByeByeExam
Flat 10% Discount + Upto 1.51% Cashback
Flat 15% Upto Rs.500 Mobikwik SuperCash on Imagica Tickets Booking
Rs.500 SuperCash + Upto 1.51% Cashback
Beyond Enough PayPal Offers : Flat 20% Cashback Upto Rs.400 on Imagica Tickets Booking
Rs.400 PayPal Cashback + Upto 1.51% Cashback
Imagica Wow Weekends Sale : Buy 2 Get 1 Free + Additional 10% Off
Buy 2 Get 1 Free + Upto 1.51% Cashback