United Colours of Benetton Gift Cards & Vouchers
Buy latest United Colours of Benetton gift cards along with cashback offers
Present in around 120 countries, United Colors of Benetton is an Italian fashion brand which promotes freedom of speech, individuality and other such sentiments through its designs and communication. You can find your own identity, here with the wide range of unique yet universal clothes that UCB brings for all men, women and kids, from all countries and race. You can also save some money while shopping here by getting United Colors of Benetton vouchers from Zingoy, because Zingoy gives you great couchers cashback on them, instantly.
VALUE
CASHBACK
EFFECTIVE PRICE
VALIDITY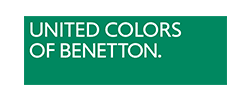 2000.0
5.25 %
1895.0
6-12 Months


Premium Seller
Seller is a trusted partner with Zingoy and has strong record of Gift Card sales.
52427 Gift Cards Sold
Got an unused Gift Card to sell?
SELL NOW

Highest Cashback

10 Days Protection

Trusted Sellers