BPCL Fuel Card Gift Cards & Vouchers
Buy BPCL Fuel Card Vouchers & E-Gift Cards with Cashback
Oops! We're running out of stock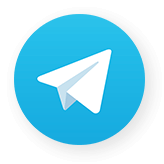 Subscribe to our Telegram channel
Get instant notification when it's back in stock.
Got an unused Bpcl-fuel-card Gift Card to sell?
SELL NOW

Highest Cashback

10 Days Protection

Trusted Sellers
About BPCL Fuel Card Gift Cards
Bharat Petroleum Corporation Limited (BPCL) which is India's one of the most popular fuel station chains has over 13,648 fully automated fuel stations. It is India's 2nd largest government-owned downstream oil production company. You can use a BPCL Gift Voucher at all BPCL fuel stations wherever the functionality is enabled. On this page, you will find the complete details about the BPCL gift voucher from how to buy a BPCL Fuel gift card to how to redeem a BPCL gift voucher at your local BPCL fuel station. Additionally, we will also be sharing extra ways how you can gain some exciting cashback and discounts on purchasing a BPCL gift card.
About Bharat Petroleum Corporation Limited (BPCL)
Bharat Petroleum Corporation Limited (BPCL) was founded in 1976 as a result of merger between Burmah Shell in India and the Refinery & Marketing Companies. After Indian Oil Corporation, BPCL ranks 2nd in having the most number of petro pumps in the country. You can purchase a BPCL Fuel voucher and redeem at any listed BPCL petrol station which accepts POS redemption of gift voucher. By using the BPCL gift card, a user can buy oils and gases like petrol, LPG, CNG, diesel, etc. More details on the same below.
Bharat Petroleum Corporation Limited (BPCL) Gift Vouchers & Gift Cards
BPCL e-vouchers are a good way to save some money on your petro and fuel expenses as well as make your fuel refilling experience more seamless. At Zingoy, we offer you a wide range of BPCL Vouchers in multiple denominations starting from Rs.250 and up to Rs.1000 BPCL e-vouchers. Zingoy being one of the leading gift cards and cashback sites in India, assures excellent gift card rates, service and discounts, and cashback.
How to Redeem BPCL Fuel Vouchers?
To redeem BPCL Fuel Voucher, follow the below steps:
Visit any listed BPCL Fuel Station

Ask the pump attendant if you wish to use BPCL Gift Voucher

The pump attendant will likely use the Pine Labs app in their Android POS machine

You will be asked to enter details such as your mobile number as well as your BPCL Voucher code

Upon successful verification, the billing receipt will be generated

You have now successfully redeemed your BPCL Gift Card
BPCL Voucher Redeem Petrol Pump List
To redeem your BPCL E-voucher you need to visit a BPCL petrol pump that accepts POS redemption. We know finding a list of BPCL petro pumps that accept gift vouchers can be a task. So, here's a list of all the BPCL Voucher Redemption Petro Pumps in India:
BPCL Voucher Redemption Petro Pumps in India :
There are over 1000 BPCL petrol pumps where you can redeem your BPCL E-voucher. To see the full list of all the BPCL fuel pumps with POS redemption, click here
Note that this list may change from time to time. You can only redeem BPCL vouchers on BPCL petrol pumps that have Pine Labs automation.
What is the Validity of the BPCL Fuel Gift Card?
The validity of the BPCL Fuel Gift Card is 6 to 12 months from the date of purchase. You will get the exact details of your card validity in your SMS or email as well as you can check your Zingoy account.
Can we use more than one BPCL E-voucher in a single bill?
Yes, you can use more than one BPCL gift voucher in a single transaction.
Can we partially use BPCL Gift Card?
BPCL Gift Card or BPCL Fuel Voucher doesn't allow partial redemption which means you need to use the entire amount of your BPCL Gift Card in one transaction or else you won't be able to redeem the remaining balance.
BPCL Fuel Card Frequently Asked Questions
Q1. Where Can I Buy BPCL Fuel Card Gift Voucher?
You can buy BPCL Fuel Card Gift Voucher at best price using Zingoy with extra cashback offers.