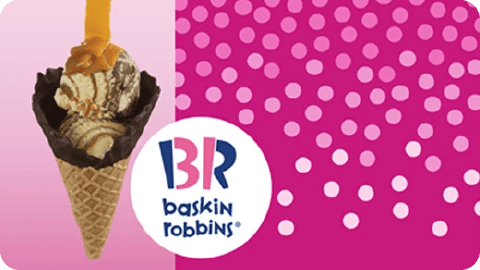 Baskin Robbins Gift Cards & Vouchers
Buy Baskin Robbins Vouchers & E-Gift Cards with Cashback
Baskin-Robbins named the top ice cream and frozen dessert franchise in the United States by Entrepreneur magazine's 35th annual Franchise 500® ranking, is the world's largest chain of ice cream specialty shops. Baskin-Robbins creates and markets innovative, premium ice cream, specialty frozen desserts and beverages, providing quality and value to consumers at nearly 7,300 retail shops in nearly 50 countries.
Oops! We're running out of stock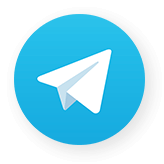 Subscribe to our Telegram channel
Get instant notification when it's back in stock.
Got an unused Baskin-robbins Gift Card to sell?
SELL NOW

Highest Cashback

10 Days Protection

Trusted Sellers
About Baskin Robbins Gift Cards
List of Baskin Robbins Gift Cards & E-Gift Vouchers with Cashback
eVoucher Value
Validity Period
Cashback
Rs. 1000.00
May 26, 2024
7.5 %
Rs. 250.00
Jan 4, 2024
25 %
Rs. 100.00
May 8, 2024
35 %
Rs. 10.00
May 15, 2024
0%
Baskin Robbins Gift Cards
Baskin Robbins has more than 1 million customers all over the world and it is well known for selling premium cakes and ice creams with best quality and taste. Baskin Robbins gift cards make it very simple to buy the cakes and ice creams anytime and you can also send the Baskin Robbins vouchers as a gift to family or any of your friend as a birthday or wedding gift.
Why Choose Zingoy to Buy Baskin Robbins Gift Vouchers?
If you are an ice cream lover then you are in right place. At, Zingoy you can buy the Baskin Robbins gift cards of your choice from the listed denominations like Rs 50, 100, 200, 250, 500 and 1000. You can get Baskin Robbins gift card offers in term of cashback from Zingoy on every purchase which will help you to cut the cost of the gift card, you can indulge in this habit as many times as you want without worrying much about the expense or your budget. Just make sure to check the expiry of the Baskin Robbins vouchers before buying it.
Also, you can use the cashback you got on Baskin Robbins e-gift cards to buy some other gift cards from the Zingoy stores.

How to Buy/ Redeem Baskin Robbins Vouchers Online?
Buying Baskin Robbins e-gift vouchers is very much simple through Zingoy. Let check out the process.
1) Visit the Baskin Robbins store page.
2) Choose from the denomination displayed in stores.
3) Add the product to the cart.
4) Once the transaction is done you will receive the cashback soon.
Another benefit of the Baskin Robbins gift voucher is that you can send it as a gift to your loved ones, share it with the company employees or colleagues as a special birthday gift.