Flipkart Coupons, Promo Code & Sale Offers
Get latest Flipkart Promo Code & Cashback Offers
Flipkart is the biggest online shopping site in India offering a wide collection of electronics, fashion, clothing, health, and beauty, home and kitchen and many more products from the top brands in India. Grab the best deals and offers on Flipkart and save max on using HDFC, SBI, ICICI bank offers. Exclusive exchange offers on latest mobiles are available on Flipkart with Zingoy cashback.
EARN UPTO
Rs. 2250.00 REWARDS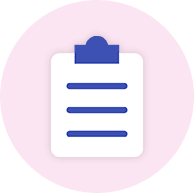 Check For Rewards Rates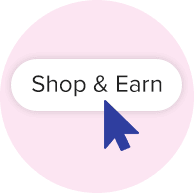 Click Shop & Earn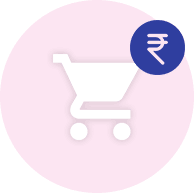 Do shopping like usual,
Cashback will be tracked in Zingoy
Exclusive Flipkart Cashback Offers with Coupons & Promo Code
More About Flipkart
List of the top Flipkart coupons along with cashback offers
Flipkart Offers Category
Offers & Discount Details
Apple iPhone SE Discount Offer: Get Flat Rs.3600 Instant Discount With HDFC Bank Credit Cards (EMI+Non-EMI) & Debit Cards (EMI)
Flat Rs.3600 Instant Discount + Flat ₹ 750.0 Cashback
Home Fitness Equipment Starting at Rs.149
Starting at Rs.149 + Flat 3.75% Cashback
Get Flat 50% Off on JBL C100TWS True Wireless with Google Assistant Bluetooth Headset
Get Flat 50% Off + Flat 3.0% Cashback
Flipkart Super Cooling Days [5th-9th June] : Upto 65% Off on Summer Appliances + 10% off on Axis bank card
Upto 65% off + Flat ₹ 2250.0 Cashback
Flipkart - India's Fashion Capital
Flipkart made its entry into the online shopping scene way back in 2007 contributing heavily to revolutionizing how India shops today. It tops the list of shopping destinations in the country being so well equipped with a massive range of products. From clothing, accessories, electronics, appliances, books, toys, they bring almost everything to your doorstep. The Flipkart app is also active to help you place your orders on the go too!
Flipkart coupons to save on shopping
Flipkart has undoubtedly stolen the hearts of shoppers with an amazing product range and flawless delivery service, but there is one more thing that is even more appealing! And that is the bunch of steal deal offers which come up with it.
Throughout the year, Flipkart keeps on announcing Flipkart promo codes and Flipkart offers which help shoppers save large amounts of money. In fact, during festivals, it offers discounts on not just apparel but also on mobiles, appliances, and other digital gadgets. You can get a flat 50% discount on products with a Flipkart promo code.
What if there was some way you could save even more money on your Flipkart coupons? What if, you could have access to all the latest cashback offers, coupons, and promo codes all at just one place? Well, Zingoy makes that possible for you. This cashback website is literally the best place to find all the hot Flipkart cashback offers along with promo codes.
But wait, there is more! When you shop via a Zingoy link, you actually save over and above those offers than other fellow shoppers. As Flipkart has been associated with most of the banks like HDFC, ICICI, SBI, Axis Bank, and more using the debit and credit card during the checkout process one can save more on purchases.
Also, you can grab exciting deals and offers during the sale periods like Flipkart BigBillion Days Sale, Flipkart Big Diwali Sale, and more.
What are the best cashback offers on Flipkart?
Flipkart offers some of the best cashback offers on the wallet and bank payment. Let check out some of the offers provided by Flipkart.
Flipkart cashback on PhonePe
Flipkart provides cashback offers on different categories. By using the PhonePe as a wallet payment you can get flat 25% cashback and it applicable on selected Flipkart products. This is the limited period offer and applies to new and existing users and requires no coupon code.
Flipkart cashback offer on mobile recharge
Flipkart 100% mobile recharge cashback offer is available on Flipkart App. So you need to install the App to available the offer. From the menu on the left side, you can choose the mobile recharge option and make use of the debit or credit card to make the payment. Check for the various offers provided by network operators like Airtel, Vodafone, Idea, and Jio. This offer is applicable to first-time users but you can keep checking on Zingoy for the Flipkart festival page were you can save more and earn cashback on your mobile recharge.
How to earn cashback on Flipkart offers with Zingoy?
Zingoy is the top cashback reward website in India. You can find more than 200 stores and brands here. You can easily locate Flipkart on the site and go through the current offers. Some of the coupons would help you get more than 50% discounts. Availing these offers via Zingoy, help you save even more. But to earn that extra cashback on Flipkart, you have to keep few things in mind:
you have to create a free account on Zingoy
you need to access these offers using your Zingoy link
your cashback amount would be tracked once you're done with the payment
it takes almost 60 days for the merchants to validate the cashback
with Zingoy app you can earn cashback on Flipkart on the go
the Zingoy Chrome extension can remind you to claim extra cashback every time you shop on Flipkart
Zingoy always helps you save more money every time you shop.
Some Of The Flipkart Sale Events
Flipkart is home to multiple sale events throughout the year to help you save while taking care of all your needs. Here is those famous sale events to make your mouth water.
Flipkart - Big Shopping Days
A four days long shopping extravaganza promises products from various categories like - mobile phones, home appliances, electronics, fashion, home essentials, kitchen appliances, and more at the most budget-friendly prices offering discounts as high as 80%. A shopping festival for online shoppers who are dying to buy their favorite products, the Big Shopping Days is a treat during the summer months. The sale also features the launch of the latest launching smartphones.
Flipkart Big Billion Days Sale
The Big Billion Day Sale is the perfect time to spend your hard-earned money on electronic gadgets, television. Electronic devices, fashion, home appliances, and many more products since there are huge discounts. Discounts ranging from a good 80% to 90% are easy to find. No cost EMI, instant discounts on SBI debit & credit cards, and additional discounts were available on payments done using PhonePe.
Home Shopping Days
If you're looking to redo your home interiors or stack up on some newly launched kitchen and various home appliances, the Home Shopping Days Sale is perfect to suit your interest.
Don't miss out on the action!
Best Of Six Day SuperSavers
This 6 days sale does exactly what its name says. This sale is best known to give a huge array of discounts on smartphones, and every other possible electronic gadget. You name it and Flipkart has it.
Additionally, there are also various other items spanning different categories on display here at Six Day Super Savers like the home decor supplies and craft items such as wooden dining table sets, sofa cum beds, solid wood coffee tables, and upholstered office chairs.
Others Festival Offers
Being one of the most culturally diverse countries in the World, there's something or the other being celebrated almost every single month. And Flipkart remembers to take care of all your festive needs too! Like lavish gifts for friends and family at prices that don't burn a hole in your pocket yet win their hearts. If you're unsure of what they might like, you can even purchase a Flipkart Gift Card for them with Zingoy and get cashback as well. Either way, you can save up and still give them something worth their time.
All thanks to Flipkart's Discount Coupons. From electronic goods to fashion accessories, home appliances, and more, stock up on all the day to day requirements and other home essentials at amazing prices.
How to save on groceries with Flipkart Supermart?
The Flipkart Grocery Store was Launched recently in May 2019. With exclusively handpicked groceries the lowest prices Flipkart Supermart is an innovative online supermarket to stock up on your groceries at attractive prices.
Quality is of utmost importance to Flipkart and that is what they give the most attention to. From dal, flour, packaged food items and spices to detergents, sanitary products,and makeup essentials - their aim to cover almost all of your household needs.
Food Shopping for All Your Daily Needs
Let's now discuss the categories covered under Flipkart Supermart :
Staples such as Dal, pulses, ghee, oils, atta, flour, spices, rice, dry fruits, sweets, sugar, jaggery, salt, etc.
Snacks and Beverages including biscuits, chips, namkeen, tea, coffee, juices, health drinks, soft drinks, squash and syrups, sugar heaven.
Packaged Food: do we need to say more?
Personal and Baby Care
Cleaning Supplies: you can also find a wide range of detergents, utensil cleaners, floor cleaners, insect repellants, room/car fresheners, paper disposables
Dairy and Eggs
Whether it's milk, bread, butter, cheese, or yogurt - Flipkart Supermart stores only the freshest and the most palatable products to meet your everyday dairy cravings.
Flipkart Diwali Offers
Spread the festive spirit with all the Deepavali deals from Flipkart. The Flipkart Diwali Sale is here and now. Commencing on the 29th of September and extending to the first week of October, this year the Flipkart Sale will last a total of 6 days! Let us take care of your savings by offering you the best Flipkart Diwali discounts and cashback offers.
It's raining offers on almost every category, from 60% off on mobile offers to huge discounts on home decor collection, you really wouldn't want to miss out on this sale. With Flipkart Diwali offers on smartphones and Diwali special offers in place, your online shopping journey is made easier.
Flipkart Diwali Offers on Electronics: Get upto 80% off on Electronics and no-cost EMI.
Flipkart Diwali Offers on Mobiles: Get upto 50% off on a variety of mobile phones and tablets along with mind-blowing exchange offers.
Flipkart Diwali Offers on TV and Appliances: Offers on TV & other household appliances upto 70% on over 38,000 products.
Flipkart Diwali Offers on Home, Kitchen, and Furniture: With over 30 Lakh+ Products to select from, a discount offer ranging from 40 to 80% off can be easily availed during the Flipkart Diwali Sale.
Flipkart Diwali Offers on Fashion: Being India's No.1 fashion capital, Flipkart is offering 40-80% off on 50 Lakh+ Styles! Yes, you heard that right!
Flipkart Frequently Asked Quenstions
Q1. Does paying with PhonePe on Flipkart come with added advantages and benefits?
A. PhonePe is one of the best payment options available on Flipkart. As a wallet option owned by Flipkart as its parent company, there are indeed various promotional offers run with incentives on paying with PhonePe. Both the Flipkart website as well as Zingoy's Flipkart store would be ideal places to check out promotions and incentives on PhonePe payment.
Q2. How do I earn SuperCoins on Flipkart?
A. Earning SuperCoins on Flipkart is quite easy. For every 100 Rupees that you spend on Flipkart, you earn 2 SuperCoins. So the more you shop, the more SuperCoins you earn!
Q3. What is the cost of Flipkart Plus membership?
A. There is no cost to Flipkart Plus membership. All you need to do is shop – the way you always do, on Flipkart, to earn 300 SuperCoins over a 12 month period.
Q4. What does Flipkart Plus Membership Offer?
A. Flipkart Plus membership comes with attractive rewards which include:
Free & Fast Delivery.
Early Access to Sales.
Earn and Exchange Coins for Exciting Rewards.
Supreme, prioritized Customer Support.
Q5. Are there category level promotions with codes being run on Flipkart?
A. Yes, there are many categories level promotions being run on Flipkart, for instance, fashion, electronics, home and furniture, and so on. As always, the best way to know these unique category level promotional codes on Flipkart would be to check out the Zingoy Flipkart store. Remember that the Zingoy Home Page showcases some of the most popular promotional codes across numerous E-commerce sites – Flipkart included, so don't miss checking it out!
Q6. What are my options to exchange my old phone with a new one using Flipkart offers?
A. Flipkart runs a number of unique offers that easily allow you to exchange your old phone with a new one, with the best possible value being given to your old phone. Again, it is the Zingoy Flipkart store that shares the best offers on a mobile exchange, on Flipkart.
Q7. Are there any Flipkart Offers on Mobile Phones?
A. Flipkart runs a variety of different offers on mobile phones from time to time. These include wallet and bank offers, brand-specific offers, time-bound offers, exchange offers, and many more. The Zingoy Flipkart store lists a variety of Mobile Phone offers available on Flipkart.
Q8. Is there any New User offer on Flipkart?
A. Yes, there are a number of New User offers on Flipkart, which are again most easily found on the Zingoy Flipkart store.
Q9. What types of Wallets and Bank Offers does Flipkart provide?
A. Flipkart provides a number of offers from time to time on various Wallets and Bank Cards. It is best that you keep checking on Flipkart as well as the Zingoy Flipkart store for all the latest offers.
Q10. What are the latest Flipkart coupons for fashion?
A. The Zingoy Flipkart store is always the ideal place to look for all the latest and best Flipkart coupons, including those for fashion.