Fill-in the Gift Card Details
I had a flipkart gift card which was about to expire. I just got it sold on Zingoy and so happy to have some money in my pocket from my unused gift cards. All the very best Zingoy Marketplace, a happy seller, indeed!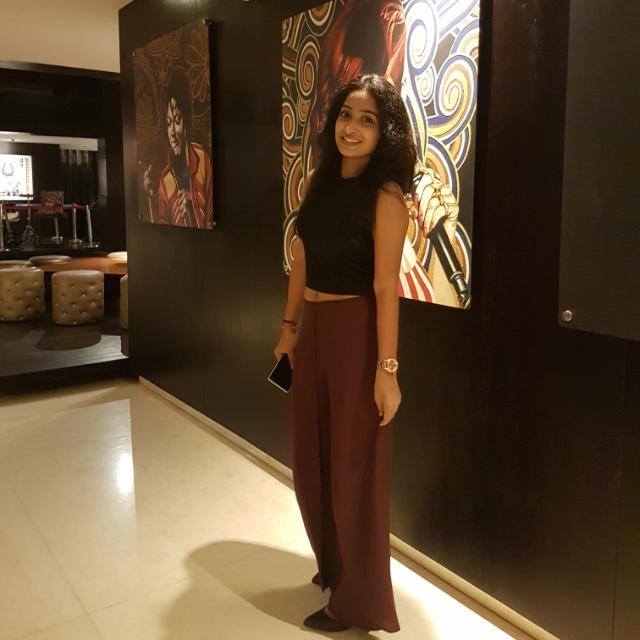 Never knew there is such a vibrant marketplace for Gift Cards. Got some flipkart vouchers as gift for my marriage which got sold on Zingoy like hot cakes the very next day of listing and got the amount transferred to my bank account too. That was really fast, thanks Zingoy!

This is really cool. I find and buy gift cards on high discounts online and sell it on Zingoy. Easiest way to make some quick bucks.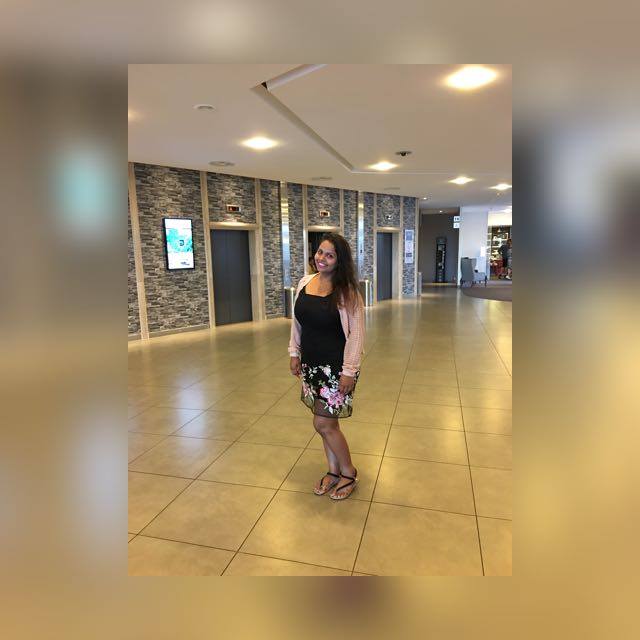 Sell Gift Cards & Vouchers
Sell Gift Cards Online Instantly on Zingoy
Buying gifts require a great investment of thought and time, and still one can go wrong with the choice. Thanks to the growing popularity of gift cards, a lot of people have taken to giving money gift cards instead of gift items or cash on special occasions and festivals. However, some cash gift cards are from brands or stores that you don't prefer.


Thus, despite the wider choice offered by such gift cards, sometimes you end up with gift cards that you have no use for. But it's a cash gift card with a good amount, and you wish you could exchange it for another gift card.


What if we told you that you can
sell or exchange gift cards for money
? Yes, you can now sell gift cards online instantly here on Zingoy.

How to Sell Your Unused Gift Cards?
Apart from being a rocking cashback site, Zingoy is a platform where people can buy and sell gifts cards from each other directly. That's right! No middleman, no wastage of good gift cards, just because they landed in the wrong hands, at the wrong time. You can exchange gift cards for money over here.
3 Simple & Easy Steps to successfully Sell your Gift Cards
1) Select the Store or Brand-> At Zingoy you can list the gift card of your choice on more than 300+ stores like Amazon, Flipkart, BookMyShow, Uber, titan and other popular brands to sell voucher.
2) Fill-in the Gift Card Details-> Fill the necessary details while listing the gift cards enter the instant payout method in which your want to sell gift vouchers.

3) Get Paid on Sale-> Get paid instantly for the gift card sold for the payout option set by you.

Benefits of Selling Gift Cards for Cash on Zingoy
Here are some of the reasons:
Listing gift cards for sale in a simple 2-step process.
Uses the most secure and safe payment gateway to keep your personal and bank details secure.
Verifies all buyers, sellers, and gift cards listed on its site.
In case you have physical gift cards to sell when you list them here, and we convert them into virtual gift cards without changing their value and validity. Thus you don't have to ship physical gift cards to a buyer.
If you change your mind and no longer want to sell your gift card, you can easily de-list it, if it has not been sold yet.
Your gift cards are listed with all other gift cards, thus they get as much visibility as gift cards sold by other brands or other gift card stores.
Step to Choose and Verify your Gift Cards
Get the best value for your unwanted gift cards. Now no looking anywhere else, Zingoy is the best place to exchange your gift card for cash. You just need to follow the steps given below:

Search for the store, of which you want to sell the gift card.
Enter your gift card details
Your gift card will be listed with others after verification
When someone buys your gift card the money will be credited to your account.
Top Stores which Sell Gift Vouchers like Hot Cakes
You can get the best value for your gift cards if they are from some of our top stores. It will hardly take you an hour to sell your gift card if it is an Amazon gift card, Flipkart gift card, BookMyShow gift card, Lifestyle gift card, Shopperstop gift card, BookMyShow gift card, KFC gift card, Cleartrip gift card, Vero Moda gift card or a gift card from other such popular stores.
How to Sell Vouchers for Cash Instantly Online?
Grab the best deals with no worry sell gift vouchers on Zingoy with the given easy steps. A huge number of stores are listed in the marketplace where you can sell unused gift cards & vouchers for instant cash. Choose stores were you are looking to exchange or sell eGift voucher enter the detail information hassle free and get paid instantly once unused gift vouchers are sold. Zingoy guarantees for safe and secure payment for every gift card sold.
Grab Cashback on every Gift Card Purchase
Make someone birthday occasion or festival special by selling your unused gift cards. You can choose gift cards from the stores you want to sell or even you can buy the gift cards which you can send as a surprise gift to your loved ones. Zingoy is the best place where you get the opportunity to list your unwanted gift cards from Amazon, Flipkart, Bookmyshow, Shopclues, Snapdeal and more. Bulk gift cards can be also sold on Zingoy by becoming the premium seller.
How to Earn by Selling Unused or Unwanted Gift Cards Online at Zingoy?
If you are looking to sell your unused gift card online. They may be many online options available but if you are looking to sell vouchers on an exchange or on instant cash than Zingoy is the best marketplace where you can sell top stores gift cards and earn money on it once your unused gift cards are sold. Gift cards are like gems if it comes for celebrations like birthday, wedding, corporate events, occasions like Diwali, Raksha Bandhan, new year, etc which can be gifted and can make anyone online shopping experience super exciting. So be a money saver and get paid by selling your unwanted gift vouchers. Sell your top gift cards like Amazon, Flipkart, eBay, Domino's, Pizza Hut and get paid once it is sold.
Gift Cards that you might be looking to Sell
Sell Amazon Gift Cards
Amazon gift card enhance your shopping experience. Purchase Amazon gift vouchers through Zingoy at best price. It can be gifted to your friends and family during family function or some special occasions. Choose the price range where you want to list your gift cards enter all the necessary details sit back and get paid to your account.
Sell Flipkart Gift Cards
Flipkart is the top stores that offer a wide range of products at a best-discounted price you can also make others happy by selling your unused Flipkart gift cards online. You get paid once the gift cards are sold all payment made are safe and secured. Also, you can delist your Flipkart gift cards anytime from stores.
Sell BookMyShow Gift Cards
Looking to sell your unused BookMyShow gift cards than Zingoy offers you the best deals. Load your BookMyShow gift vouchers at Zingoy by choosing the option available every payment made are safe and secure.
Sell Dominos Gift Cards
Looking to sell your Dominos gift cards than Zingoy is the right place. Sell your unused Dominos gift vouchers online. Enjoy your delicious meal and save more by sharing your Dominos gift cards with others.
Sell Pizza Hut Gift Cards
Pizza Hut is serving a large number of customers around the world. If you have unused Pizza Hut gift cards and looking to sell it than the Zingoy is the best place to sell Pizza Hut gift cards. It will offer the delicious Pizza treat to your friends or relatives.
Sell Unwanted Travel Gift Cards
Sell unwanted travel gift cards of the top stores MakeMyTrip, Cleartrip and more. Selling holiday gift cards here is very much simple and you get the highest cashback on your account for every gift card sold. Travel now easily to your destination by saving more using Uber gift vouchers. If you have unused Uber gift card sell it on Zingoy. Get instant cashback once your listed Uber gift card is sold choose the amount for which you want to sell your unused gift card.
What types of Gift Cards You can Sell?
Gift cards are special for everyone to make their wish come true whether it is a birthday or anniversary you can express your feelings through gift cards. Zingoy is the best place where you get to choose from wide store categories like birthday gift card, wedding gift card, anniversary gift card and more. It is the best options when you are looking for simple gifting rather than carrying a huge gift. Other gift cards you can check out our travel, food, fashion, shopping, electronics and more.
How to Become a Premium Seller Partner?
Premium Partners get the huge benefit of selling gift cards in bulk. To become the partner you simply need to contact Zingoy. After becoming the partners you can choose or request us for what types of gift cards you want to sell in bulk. Apart from selling gift cards, you can also buy gift cards online at Zingoy.
Enhance your Shopping Experience by Carrying Gift Cards
Gift cards are the most convenient way of doing shopping online from the biggest brands like Amazon, Flipkart, BookMyShow, MakeMyTrip and more. You can share joy and happiness with others by selling your unused gift cards at Zingoy. Corporates can buy gift cards in bulk as per request.
How to Sell Gift Cards Online Electronically?
Zingoy.com is the best place for every individual or corporate were they can easily sell gift vouchers without any hassle. Simply enter the card details online for the gift cards that you want to sell by choosing the amount option. Zingoy gives you the guarantee for every gift voucher that is sold online electronically and the amount is deposited to user account once vouchers are sold. So without worry, you can sell a voucher at the best price.
Frequently Asked Questions
Q1. Can I sell gift cards which I have purchased from Zingoy?
A. Gift cards that are purchased from verified or unverified seller cannot be relisted but gift cards that are purchased from premium sellers can be relisted again.
Q2. Can I get the best deals by Selling gift cards on Zingoy?
A. Definitely Zingoy is the right place if want to get paid for your unwanted gift card as you can get opportunity to earn the highest cashback.
Q3. Why can I see different prices for the same gift cards?
A. Each gift cards are listed by the individual seller so keeping looking for the best deals.
Q4. Can I sell gift vouchers in bulk?
A. Yes, you can sell vouchers in bulk by becoming our premium partner for more information you can fill our contact form or can get in touch with Zingoy support team.
Q5. I have added a gift card for selling but cannot see it live?
A. The verification process takes a couple of hours for gift cards to get listed.
Q6. Can I list my vouchers for free on Zingoy?
A. Yes. You just need to pay small processing fees for every voucher sold.
Q7. How do I sell gift cards online at Zingoy?
A. You can sell gift cards with these easy steps:

1) Find the right merchant for gift cards you want to list.

2) Fill necessary details once approved you will receive confirmation.

3) Get paid once the gift vouchers are sold.