Big Bazaar Gift Cards & Vouchers
Buy Big Bazaar Vouchers & E-Gift Cards with Cashback
VALUE
CASHBACK
EFFECTIVE PRICE
VALIDITY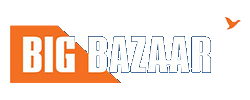 500.0
0.0 %
500.0
6-12 Months
Oops! We're running out of stock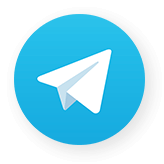 Subscribe to our Telegram channel
Get instant notification when it's back in stock.
Got an unused Big-bazaar Gift Card to sell?
SELL NOW

Highest Cashback

10 Days Protection

Trusted Sellers
About Big Bazaar Gift Cards
List of Big Bazaar Gift Cards & E-Gift Vouchers with Cashback
eVoucher Value
Validity Period
Cashback
Rs. 1500.00
Oct 13, 2020
0%
Rs. 1000.00
Oct 11, 2020
5 %
Rs. 500.00
Oct 14, 2020
5.2 %
Rs. 250.00
Oct 15, 2020
4 %
Buy Big Bazaar gift cards & vouchers from Zingoy
When it comes to having all your shopping needs met under one roof, no other supermarket in India comes anywhere close to Big Bazaar. That is the reason we find that today Big Bazaar has become synonymous with all household shopping requirements, right across the country.
Moreover, Big Bazaar gift cards make this shopping experience even more delightful with discounts galore on purchases made using them. Zingoy on its part ensures that various Big Bazaar vouchers, ranging from Rs 250/- to Rs 2,000/- are available for you in one place, along with some amazing and instant cashback on them.
How to use and save more with Big Bazaar gift card offers?
As a supermarket with a plethora of products on offer, Big Bazaar treats its customers with some amazing Big Bazaar gift card offers on a regular basis. Especially when you are shopping in bulk, these Big Bazaar gift card offers to help you save a lot at the payment counter.
The latest Big Bazaar Profit Club card is currently the best way to make huge savings at this superstore. If you know someone, who shops a lot at this store, a Big Bazaar gift card would make an amazingly practical gift for them. Buy these gift cards from Zingoy and you can save a little more in form of the instant cashback on purchase of every Big Bazaar voucher. Also, you can check for all the latest Big Bazaar offers to save extra on every shopping. Shop for all the home products & groceries items quickly with Big Bazaar vouchers. You can send these vouchers as a gift to your wife or friends to make their shopping super exciting.
Steps on how to redeem Big Bazaar gift vouchers from Zingoy
You can redeem Big Bazaar gift vouchers at the billing counters of any of the Big Bazaar stores near you. Since, currently, you cannot shop online on Big Bazaar, you cannot use Big Bazaar gift voucher online to pay for your purchases.
Here are some things you should know about how to redeem Big Bazaar gift vouchers:
You can buy Big Bazaar e-gift voucher on discount from Zingoy. The discount is in the form of cashback. So always buy them from Zingoy to enjoy savings.
The Big Bazaar gift cards cannot be exchanged for cash or cheque, but you can sell them for cash on Zingoy, following the above-given steps.
The Big Bazaar gift vouchers are valid for 1 year, and the validity cannot be extended.
These vouchers are not valid on Shop-in-Shop.
They cannot be redeemed partially.
How to check Big Bazaar gift card balance online?
Currently, gift card balance check is not available because the Big Bazaar gift card balance is always mentioned on the card itself. Also, the Big Bazaar gift cards cannot be partially redeemed. So, if you use them for payment, the entire amount of the gift card is used up, irrespective of the bill amount. If the Big Bazaar gift card balance is not mentioned on the card then you can contact Big Bazaar customer care or you can ask at the billing counter.
How to sell your unused Big Bazaar vouchers?
In case you have Big Bazaar vouchers idling around, you can easily sell them on Zingoy. Here's how:
Click on the pink-colored 'Have Big Bazaar Gift Card to Sell?' link to the top right of the page.
Type 'Big Bazaar', which will then take you to a page where you will fill in all relevant details of your Big Bazaar gift card such as card number, expiry date, selling price, gift card balance, etc.
With that done, do ensure that you check the 'Accept Terms & Condition' box and click confirm.
Zingoy will then list your Big Bazaar gift card along with other available vouchers, after verification.
Zingoy will charge a minor processing fee from you, based on the balance on your Big Bazaar gift card and the price you have decided to sell it at.
That's all! Whenever your Big Bazaar gift card is purchased, the money will be credited to your Zingoy account. You can then use that money to further purchase Big Bazaar vouchers, gift cards or other stores, or even transfer the money to your bank account.
The good news does not end there you can follow the same above mentioned steps to sell physical Big Bazaar vouchers that you may have, on Zingoy. That does away with having to physically send such vouchers they are simply converted to Big Bazaar e-vouchers.
Just buy Big Bazaar e-gift vouchers via Zingoy and you will earn some instant cashback on them. You can use that cashback to buy more Big Bazaar e-gift cards on discount or you can transfer the money to your bank account.