VALUE
CASHBACK
EFFECTIVE PRICE
VALIDITY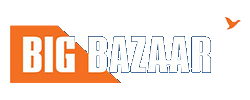 500.0
0.0 %
500.0
6-12 Months
Oops! We're running out of stock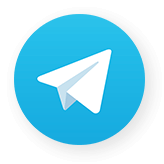 Subscribe to our Telegram channel
Get instant notification when it's back in stock.
Got an unused Gift Card to sell?
SELL NOW

Highest Cashback

10 Days Protection

Trusted Sellers
About Big Bazaar Gift Cards
Big Bazaar Gift Cards
When it comes to do all shopping under one roof, no other supermarket is the best in India other than Big Bazaar. That is the reason we find that today Big Bazaar is good is that it has a wide range of product selling like groceries, books, music, home and kitchen appliances and much more and that too at the best discount price.
With Big Bazaar gift cards online shopping has become much simple now without standing in a queue and that too at the similar discount available. Big Bazaar vouchers at Zingoy is available at the denomination of Rs 100, 200, 250, 500 and Rs 1000 along with the additional cashback on them.
Why use Big Bazaar Gift Vouchers for Online Shopping?
Big Bazaar gift card offers have many benefits it saves time and makes your online payment easy. It has many other benefits Big Bazaar gift vouchers can be also used for Corporate gifting, motivating the company employees or giving them as an incentive, or send it to your wife or friend as and surprise gift.
The latest Big Bazaar Profit Club card is currently the best way to make huge savings at this superstore. If you know someone, who shops a lot at this store, a Big Bazaar gift voucher would make an amazingly practical gift for them. Buy these gift cards from Zingoy and you can save a little more in form of the instant cashback on the purchase of every Big Bazaar gift card. Also, you can check for all the latest Big Bazaar offers to save extra on every shopping.
How to Buy/Redeem Big Bazaar vouchers from Zingoy?
You can redeem Big Bazaar e-gift vouchers at the billing counters on any of the Big Bazaar stores near you. Since, currently, you cannot shop online on Big Bazaar, you cannot use the Big Bazaar vouchers online to pay for your purchases.
Here are some things you should know about how to redeem Big Bazaar e-vouchers:
You can buy Big Bazaar e-gift voucher at discount from Zingoy. The discount is in the form of cashback. So always buy them from Zingoy to enjoy savings.
The Big Bazaar vouchers cannot be exchanged for cash or cheque, but you can sell them for cash on Zingoy, following the above-given steps.
The Big Bazaar e-gift cards are valid for 1 year, and the validity cannot be extended.
These vouchers are not valid on Shop-in-Shop.
They cannot be redeemed partially.
Big Bazaar Frequently Asked Questions
Q1. Is there any bank offers on Big Bazaar vouchers?
Currently, there is no offer available but for any update, you can keep checking Zingoy.
Q2. How do I get Big Bazaar voucher offers?
You can check for the available gift card offers on Big Bazaar on Zingoy.
Q3. How can I redeem Big Bazaar gift cards online?
You can use the Big Bazaar voucher code at the time of purchasing products online.
Q4. Where can I buy Big Bazaar vouchers?
You can find the different denominations of Big Bazaar vouchers on Zingoy.