Reading Time:
2
minutes
Zingoy brings to you the top 3 selection of colorful LED merchandise which will glow up your space. LED benefits you from its unique features such as long-lasting, energy-efficient, no UV emission, design flexibility, and low voltage. Let's check the power of the LED product creators with Zingoy's top 3 handpicked merchandise.
1) Mushroom-Shaped Fancy Color Changing LED Lamp/Light for Bedroom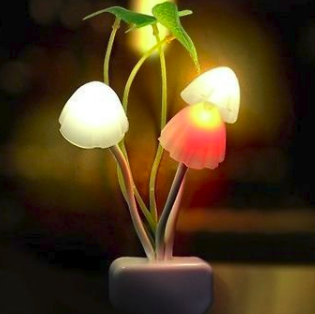 Buy Mushroom Shape LED Automatic Sensor Light @ 189/-
This mushroom-shaped colorful LED lamp adds to the night beauty of your room. The inbuilt sensor helps in turning on the LED automatically at night and switch off automatically during the daylight. The brightness is such that it does not disturb you and your loved ones while sleeping. You can use it as a bedside lamp, decorative wall lamps or just a night lamp. Catch this amazing deal only on Zingoy at just 189/-.
2) Smart Automatic Multicolor Changing LED Digital Alarm Clock for Car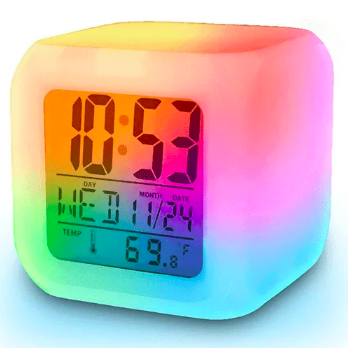 Buy Smart Automatic Multicolour LED Digital Alarm Clock @ 310/-
This smart digital clock comes with additional features like date, day and temperature. It stands out from other digital clocks with its 7 colors LED feature. It looks elegant on your office desk. You can also use it for personal purposes. It is portable and light in weight which makes it suitable for use in outdoor activities, travel, camping, and picnics. Book your digital clock now and enjoy free delivery!
3) Sparkling Night Color Changing Decorative LED Lamp/Lights for Room or Ceiling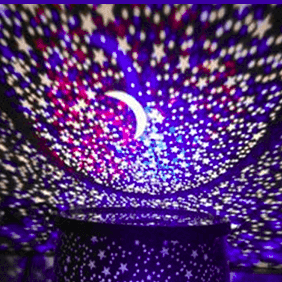 Buy Star Master Night LED Lamp/Light @ 249/-
This sparkling LED lamp takes you in the colorful night sky accompanied by moon and stars. The LED's brightness gives you a great show. This fancy decorative wall light is perfect for your living room. It can be used as a decorative light for Christmas and Diwali occasions. You can also have a beautiful evening spent under this lamp with your soulmate accompanied by food, drinks, and light music. You can buy this unique gifting option exclusively on Zingoy at the best prices.